Astra Police 357
February 2010

The Astra Police is very similar to the Astra 357 -- just another Spanish Smith & Wesson clone.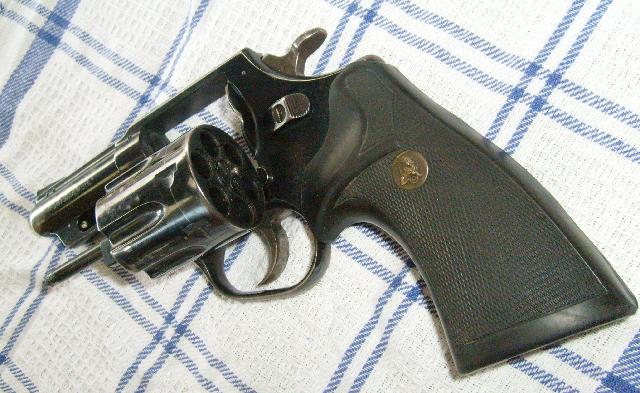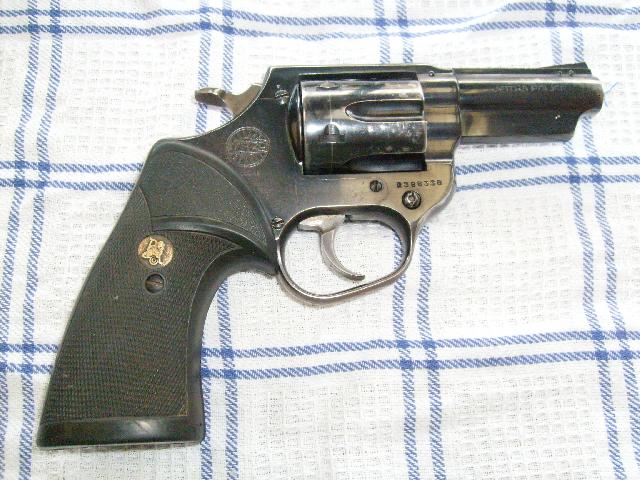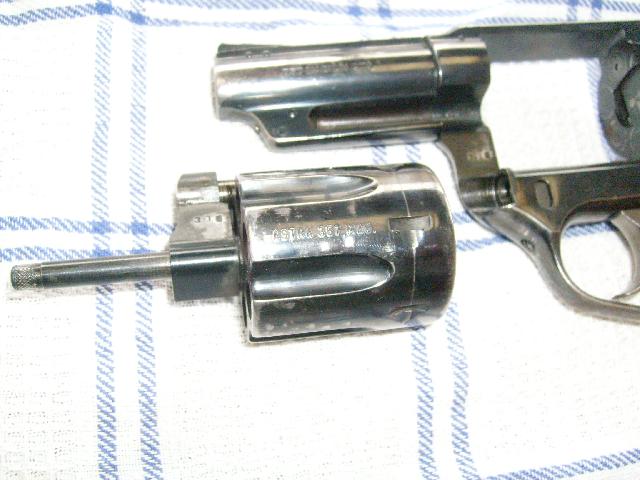 The cylinder crane is held in by a spring loaded plunger, not the front frame panel screw as is normally the case. This means that the cylinder can easily be removed and swapped -- the Astra Police was available with cylinders for 357 Magnum, 9mm Parabellum, and 357 SIG.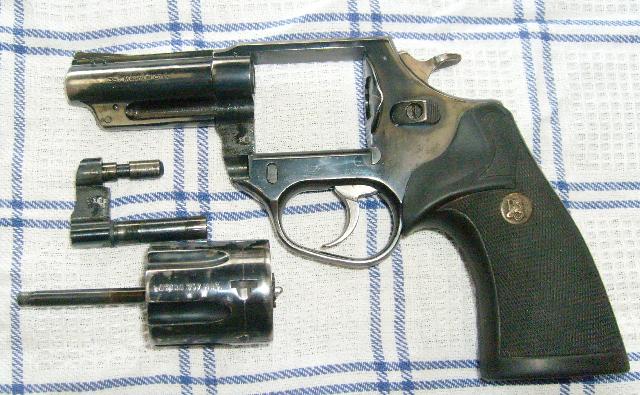 Unfortunately this one came with the one cylinder only.
Shooting
2010-02-21: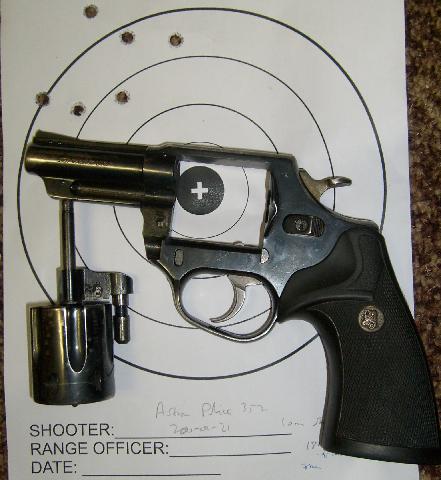 This is my silhouette load, 12.5 grains of S265 behind a 190 plain base. The sights are rudimentary -- just a slot on the top of the frame. But I shot this the morning after driving down from Johannesburg, that's my excuse and I'm sticking to it.