2019-08-01, backdated. Yes, I just realised I'd never blogged our 2018 Kruger trip, except for a bit about fixing CV joints.
Anywayz, this time we took the red Kombi. This worked out well except for the lack of speed and the abundant presence of fuel consumption. Compared to the Golf's say 6 liters / 100km, the 11 liters / 100km of the Kombi hurt the wallet.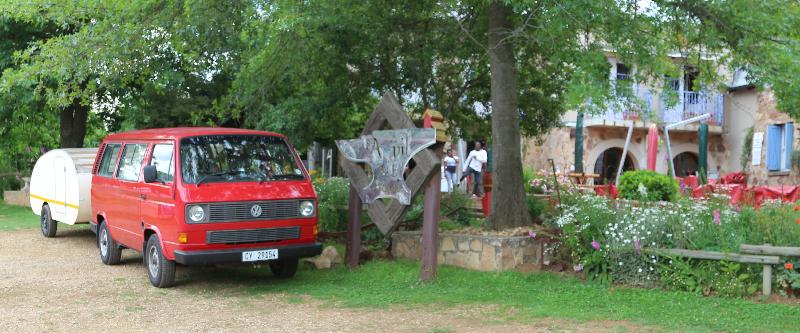 As we often do, we went via Dullstroom to sample the beer at Anvil Ale. Excellent as always.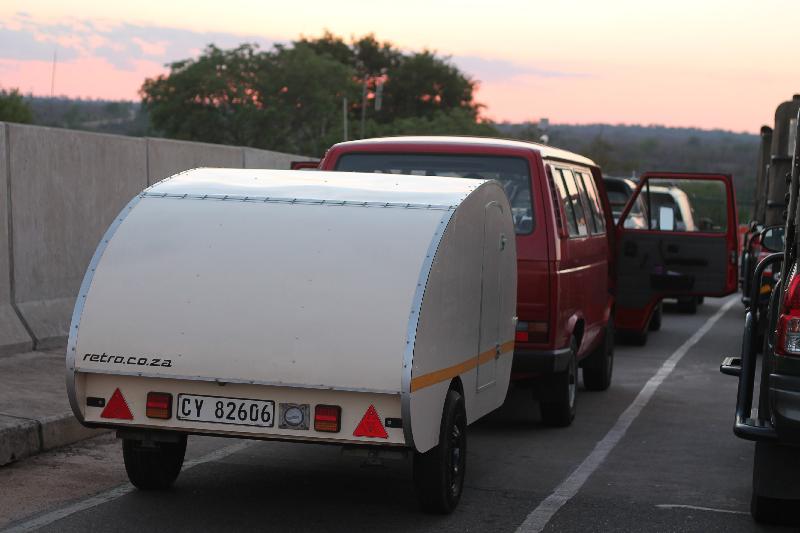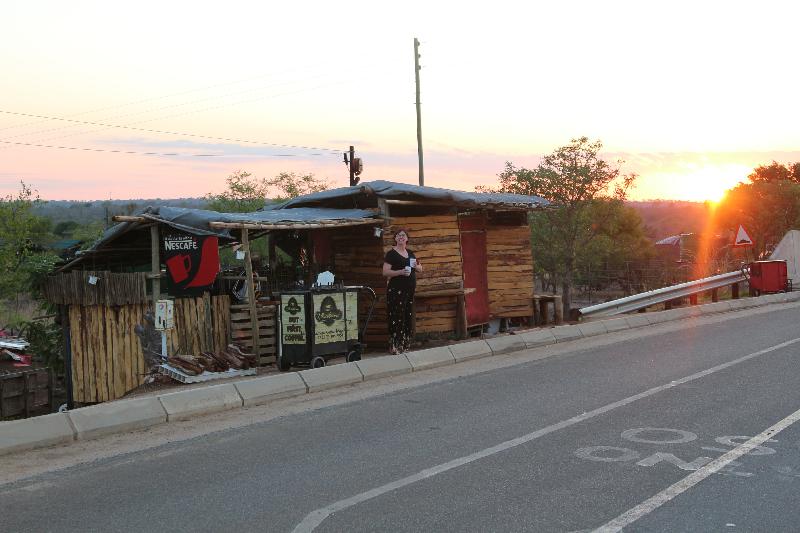 Waiting for the Phabeni gate to open. Sumdood set up a coffee stall there — the coffee isn't great but I will always buy a cup to reward the entrepreneurial spirit.
We saw a hyena, and then two cheetah.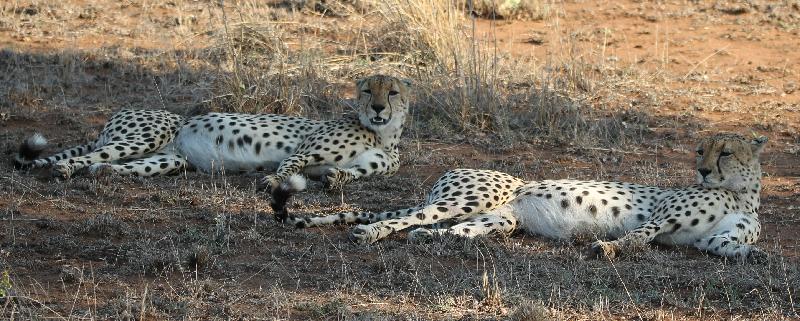 Nice, because there are fewer cheetah than leopard in the park, and everyone (including us) are on about the leopard.
Note that this was before half past six the morning — this is when things happen, this is when you need to be out there.
Stopped at Skukuza (you always stop at Skukuza), saw a few lions but too far for nice photographs, proceeded on towards Lower Sabie.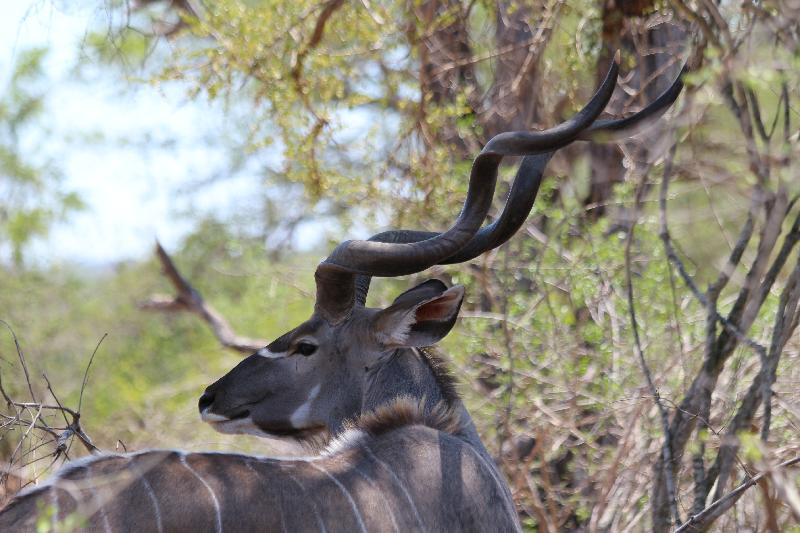 Spent some time at Sunset Dam with an elephant, three lions and the normal bunch of hippos, crocodiles and impala.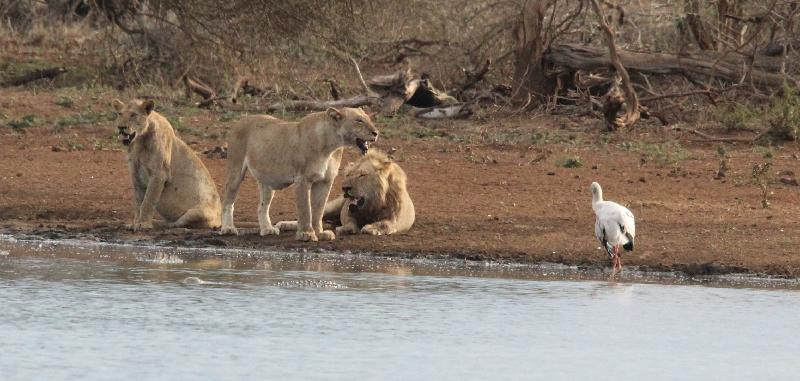 Next day we saw more lions, two rhino, all the usual stuff.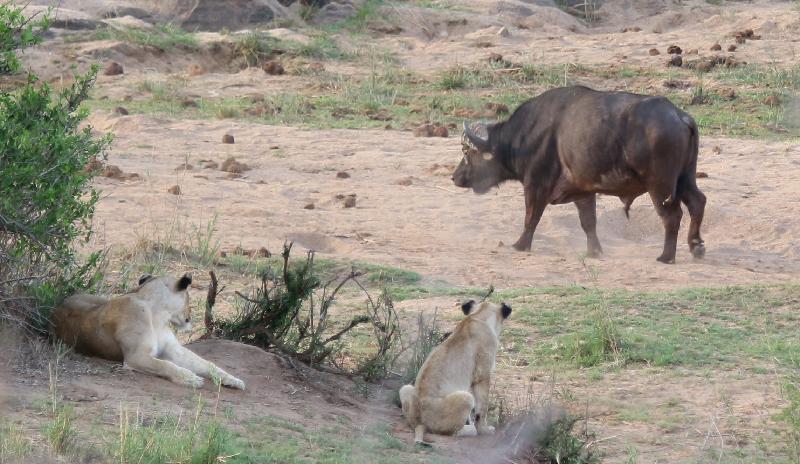 This mother and youngster were watching the buffalo, but they knew they had no chance.
Early the next morning (before 05:00) we found ourselves some more lions. This is where the Kombi works, you can see over other cars.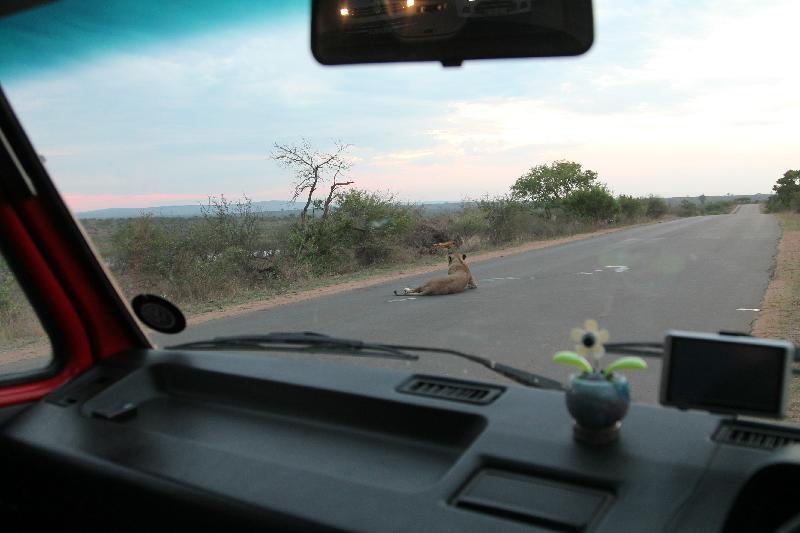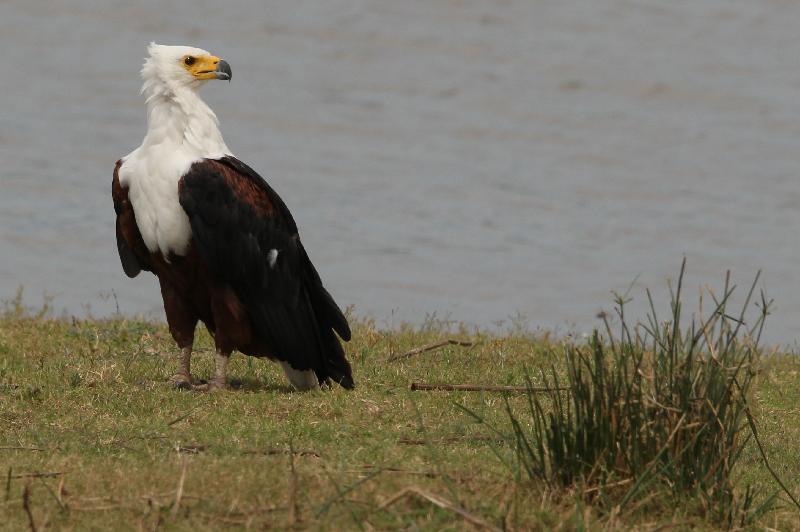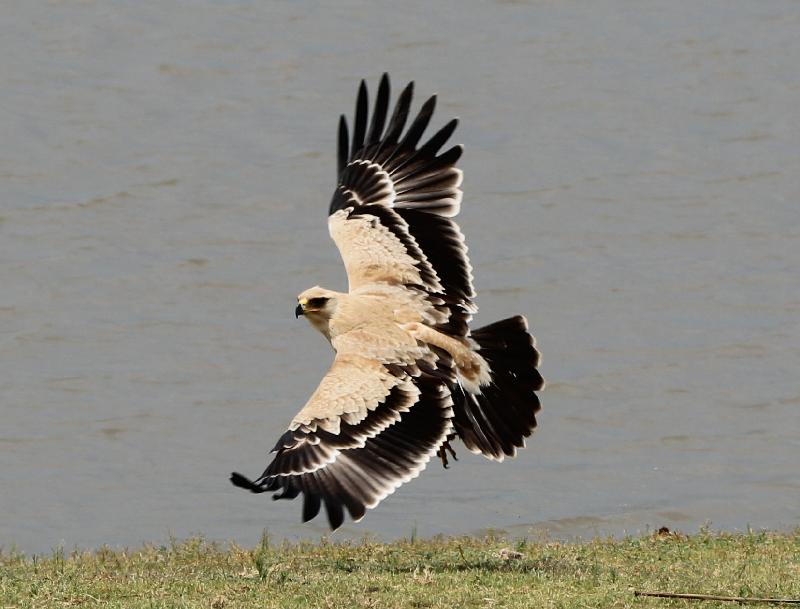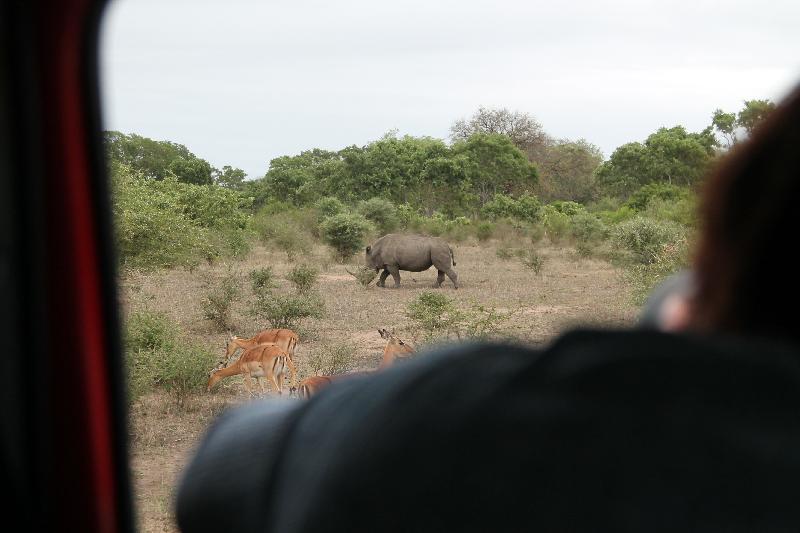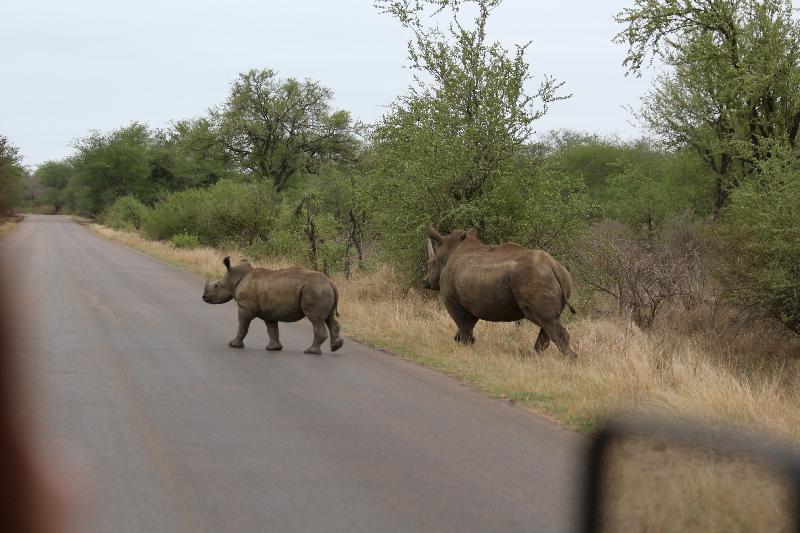 We did well with rhino.
The next day we headed up to Balule (the camp site for Olifants).
Definite sign of… something.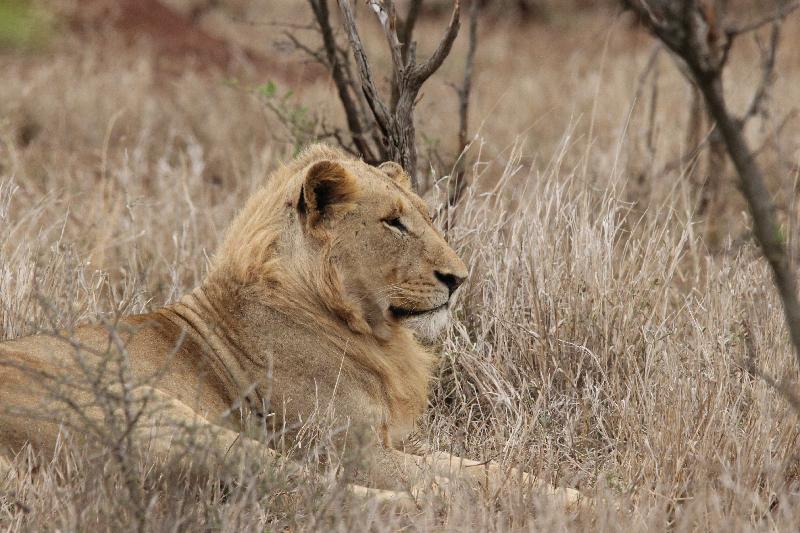 In this case, a lion.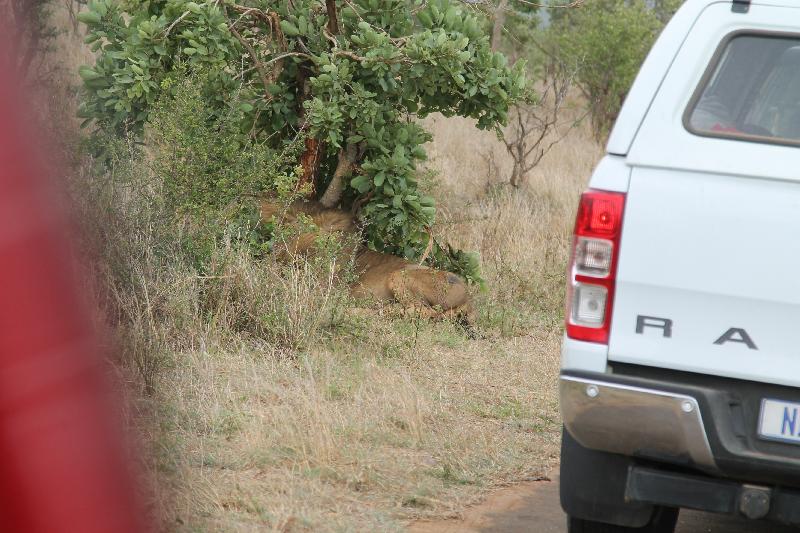 And another lion.
Playing it cool.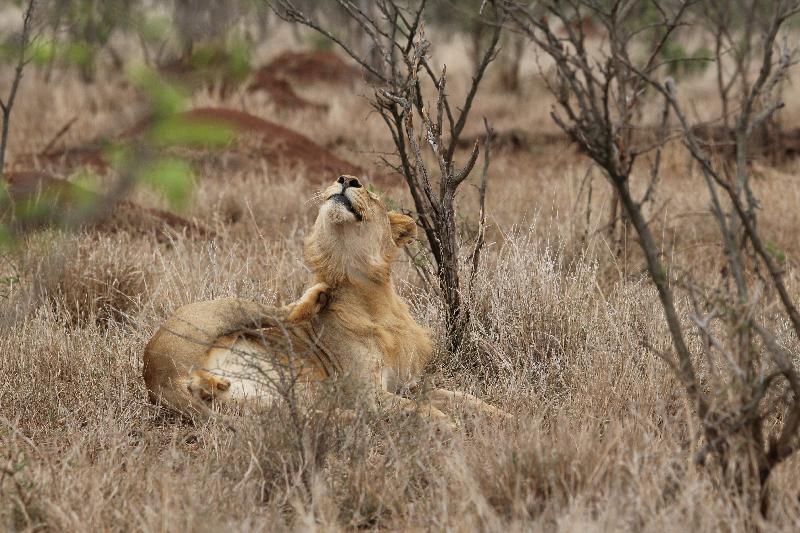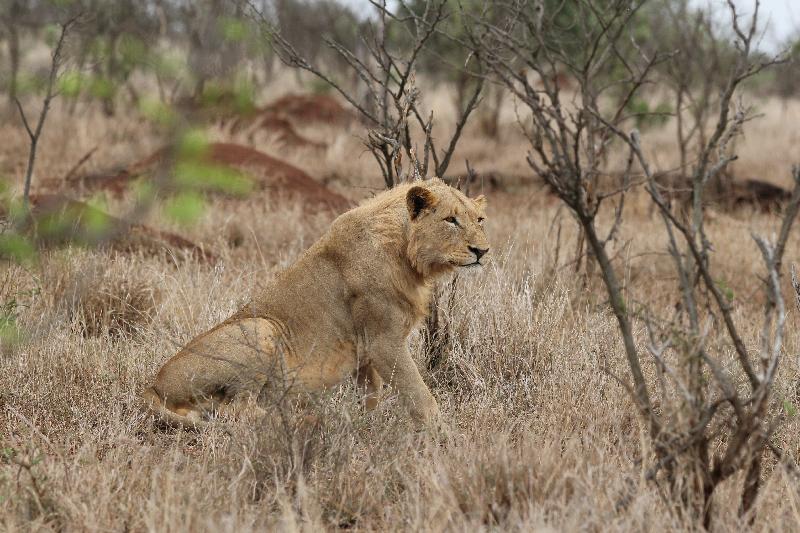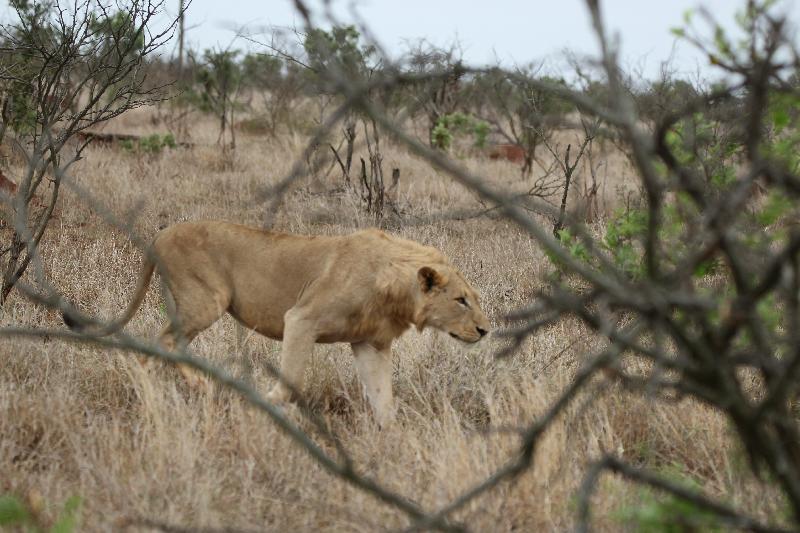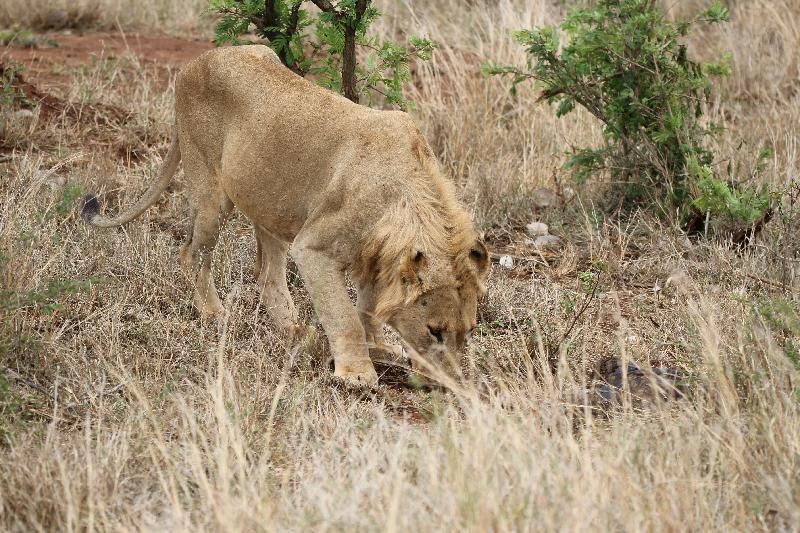 Something to eat, maybe?
Om nom
Oops.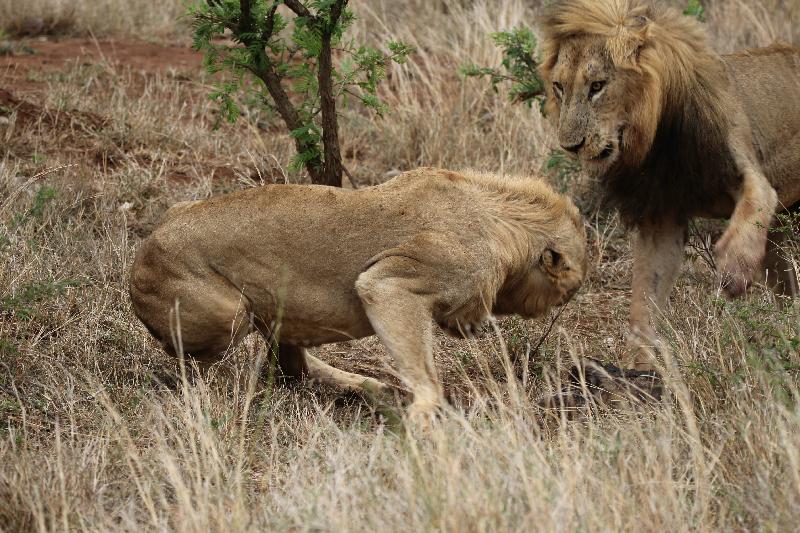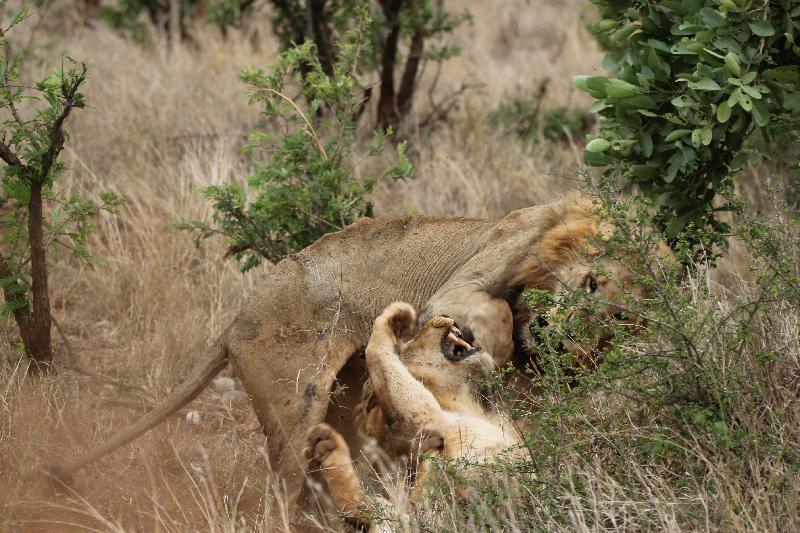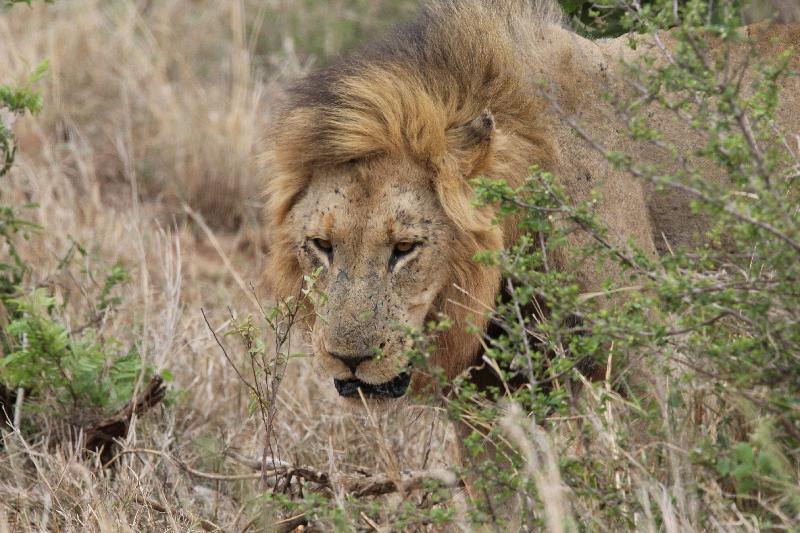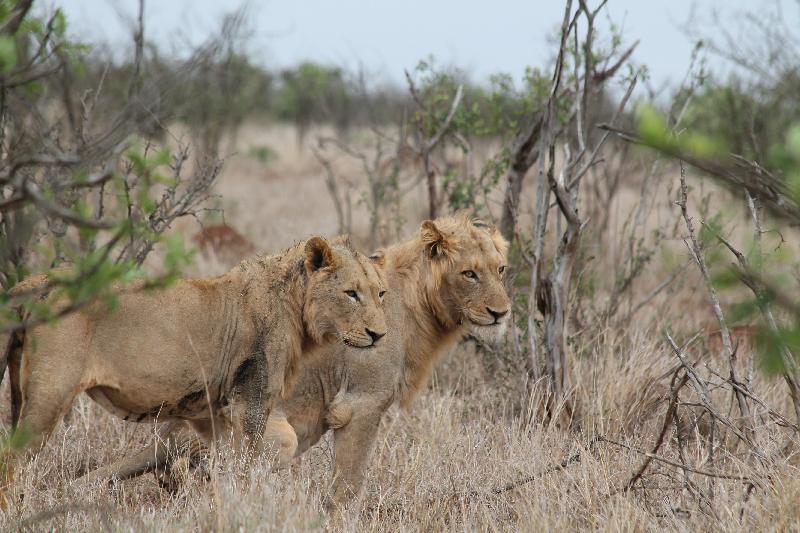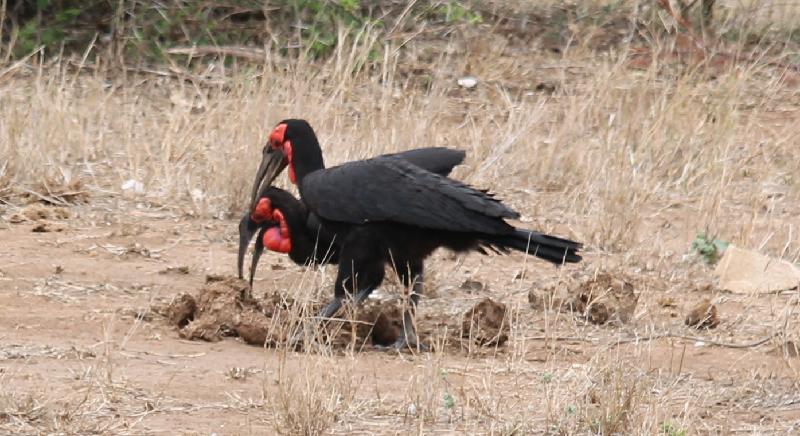 Somewhere after Tshokwane there were cars.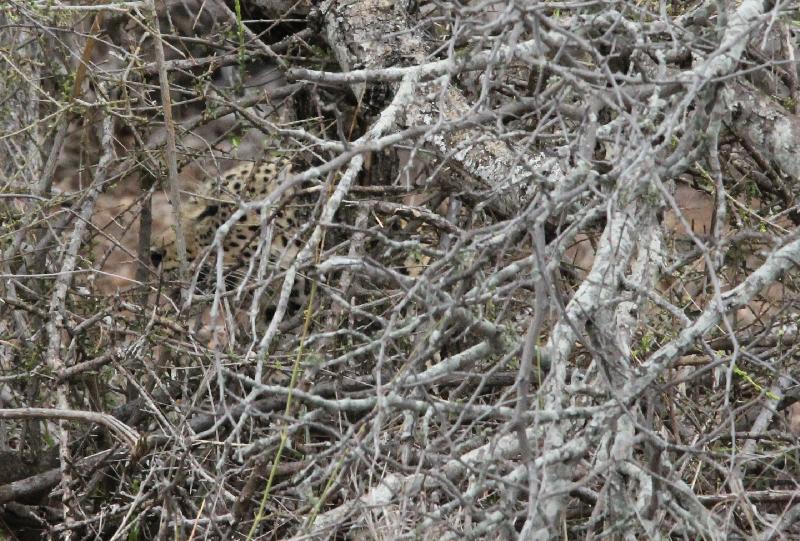 Yea, it's a leopard, but it hardly counts.
There was also a hyena and a jackal, obviously looking for left-overs.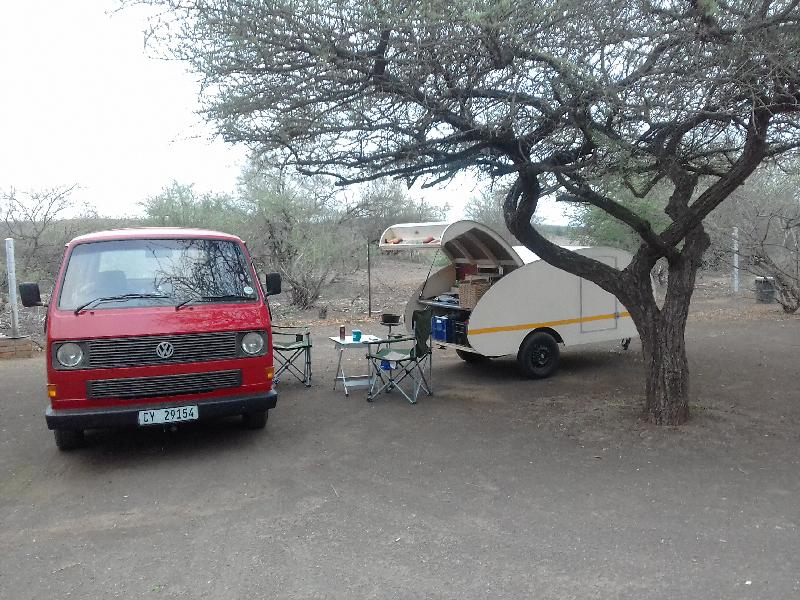 Checked in, parked the teardrop at Balule, and went looking for the leopard that we'd heard was on the S147. The S wait, what? Yea, it's a new road, not on our map. It runs from the main Olifants-Satara road to the S89 along the Ngotso river. It's also a one-way, south to north.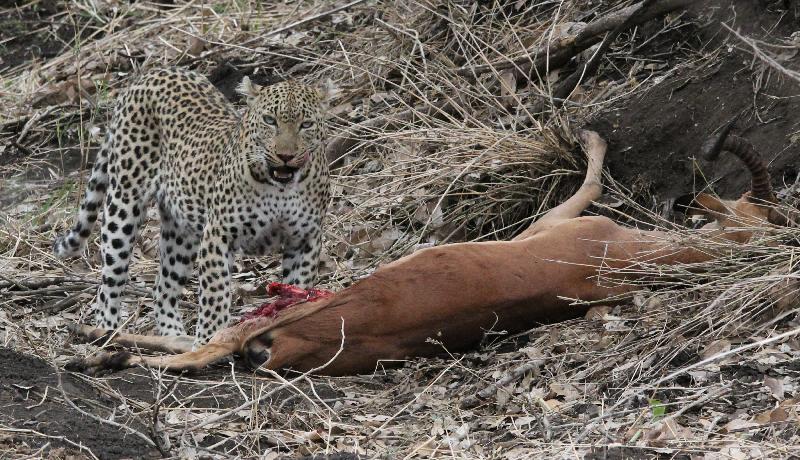 And that's where we found them. Moya and her cub.
We could stay out quite late too, with Balule just up the road.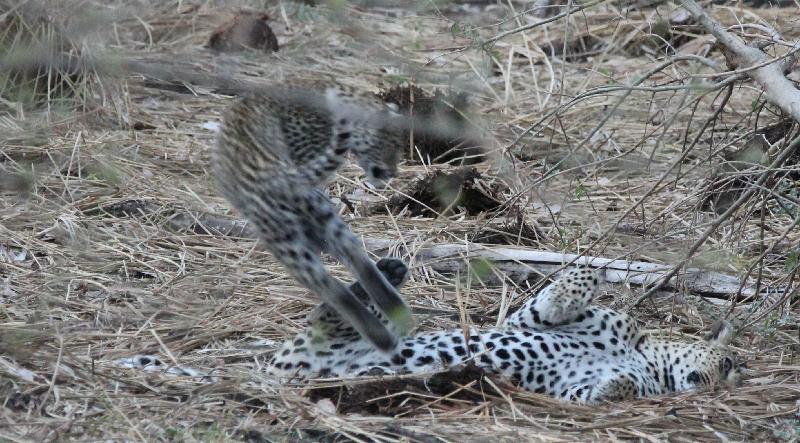 The next morning we were first out the gate, and since I knew. for. a. fact. that we were the only people on the road (Satara being miles away) I took the one-way the wrong way, was on-site by five.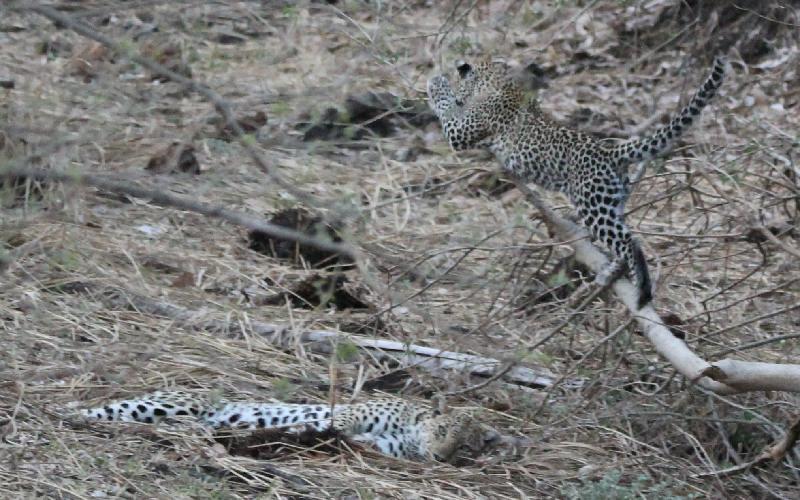 And then we spent the  next two hours watching them play and it was glorious.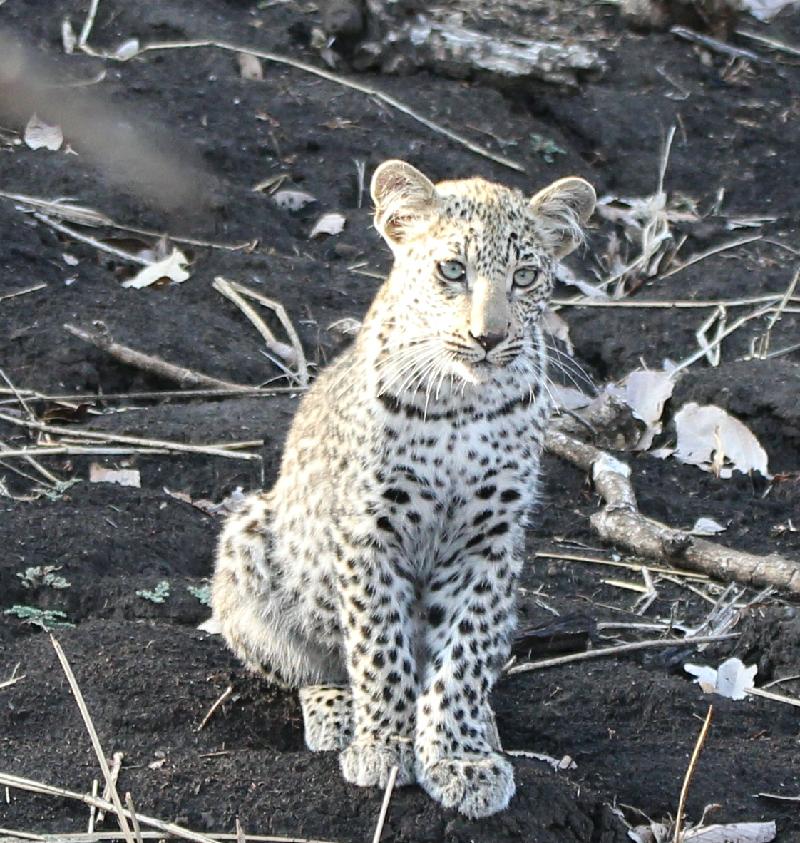 Drove up to Letaba for lunch.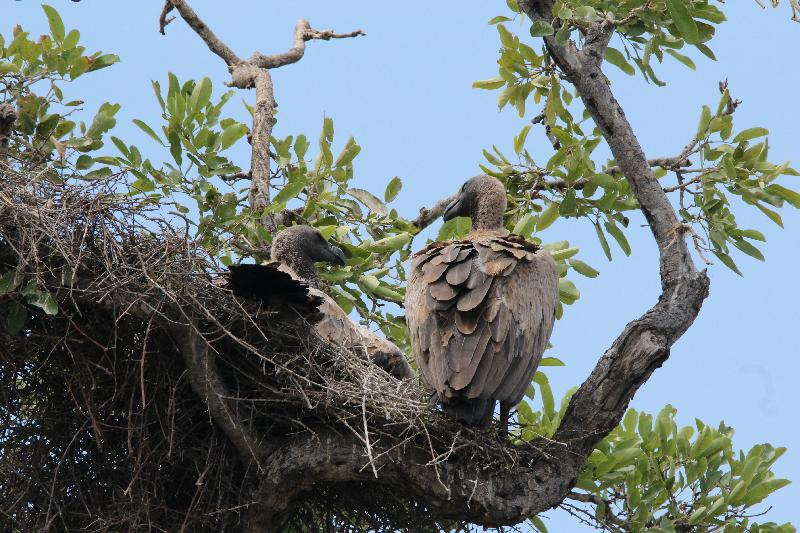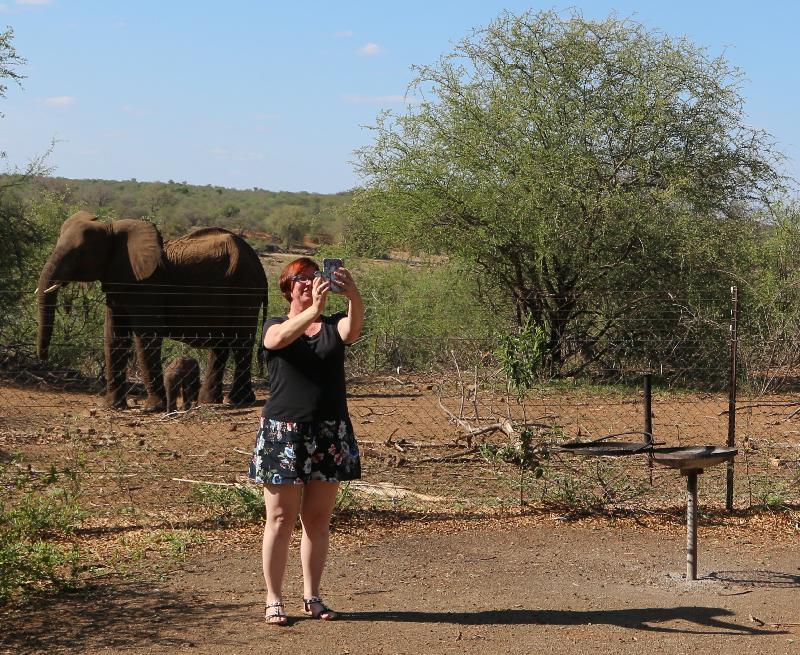 Back in camp there was this elephant cow with a new-new-born calf, giving herself a dust bath just on the other side of the wire.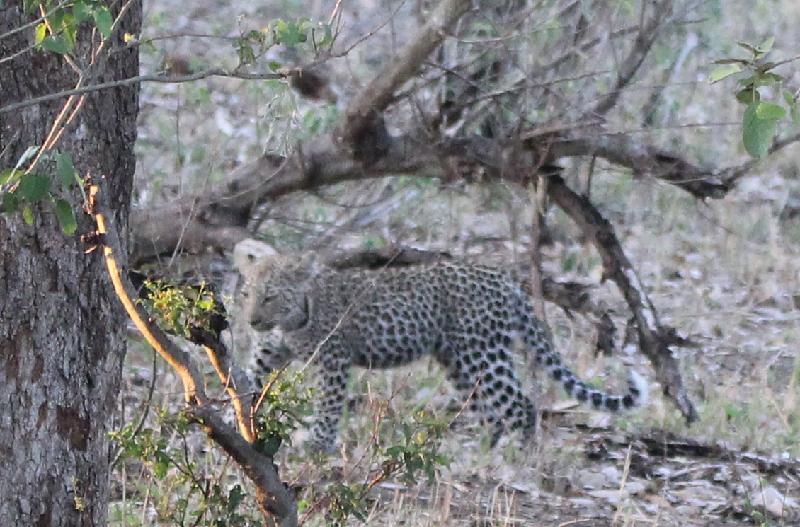 The next morning Moya and cub were still there, but further away from the road. They abandoned what was left of the kill after we'd been there about half an hour and that was the end of that.
We went back to Balule, hooked the teardrop and headed off to Mopani (the camp site for Orpen).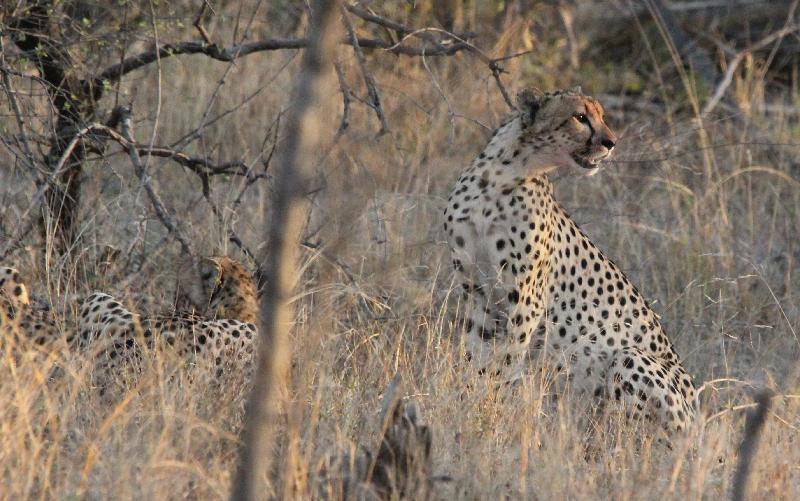 Saw three cheetah having supper.
And these two little guys playing.
The next morning we headed out early (there's a methodology here) and …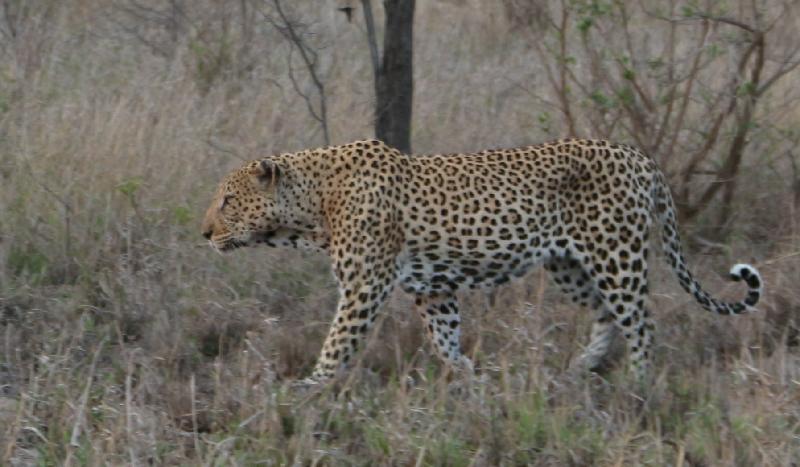 … this fellow crossed our path.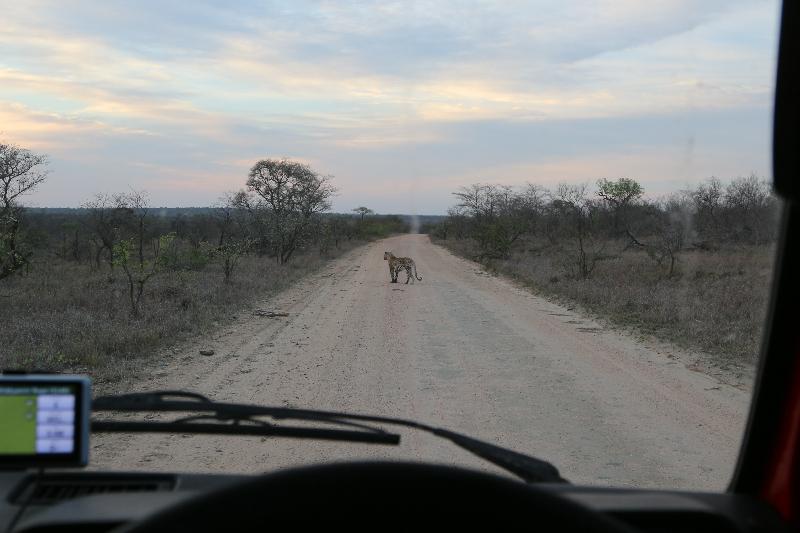 And a bit later, this fellow.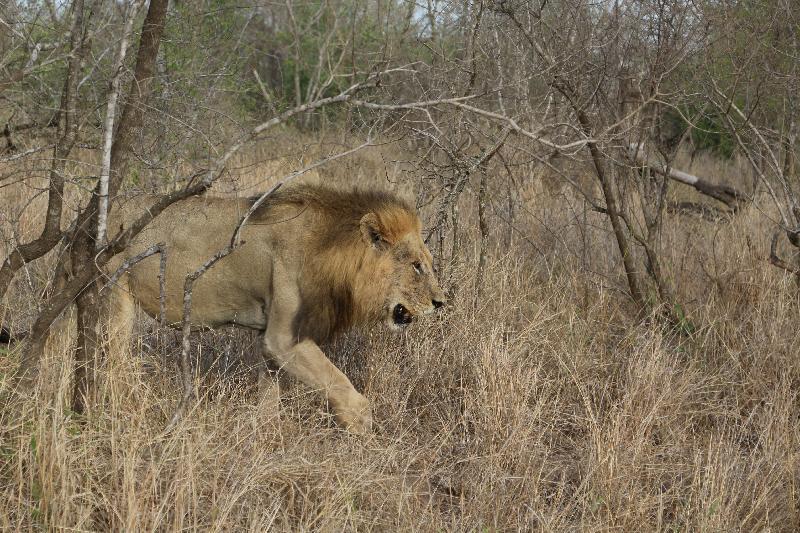 And then, these fellows…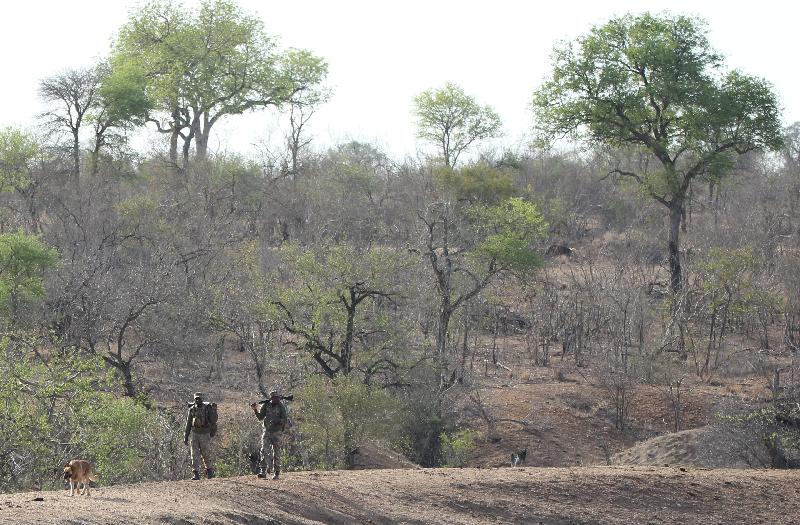 It was way dry up Mopani side so we changed our booking, went back to Lower Sabie one day earlier.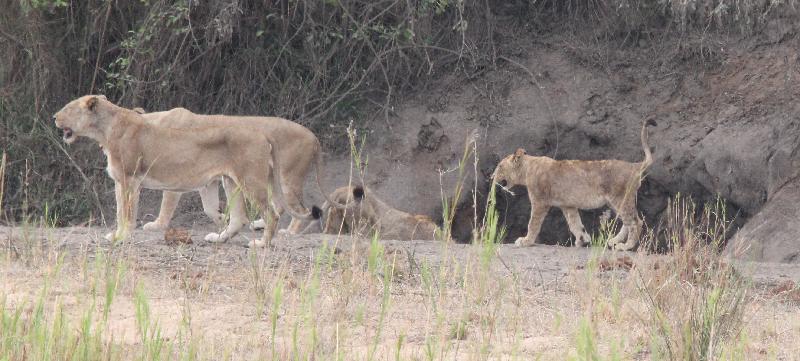 There was a a whole pride of lions going downriver parallel to the S30. We followed them for a while, until the road bent away from the river.

They eventually made it down to Lower Sabie and we could sit on the deck and watch them.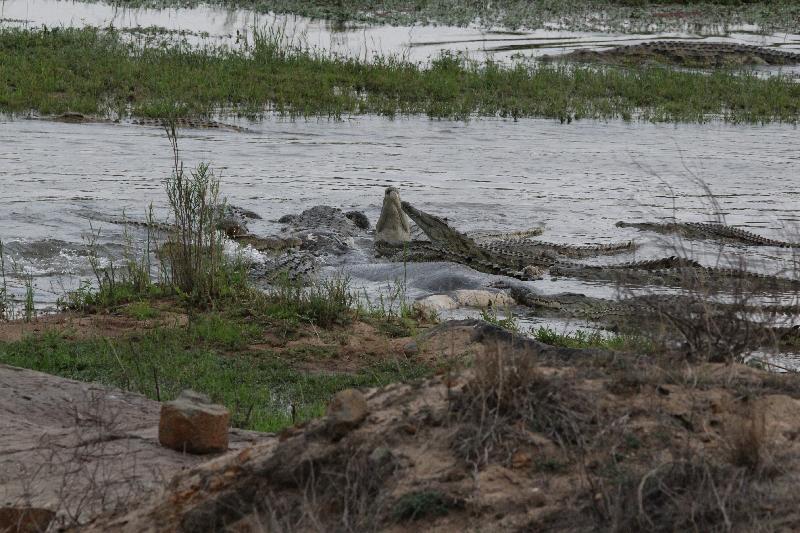 The crocodiles were having a field day with a really smelly dead buffalo in the water just under the Lower Sabke restaurant deck.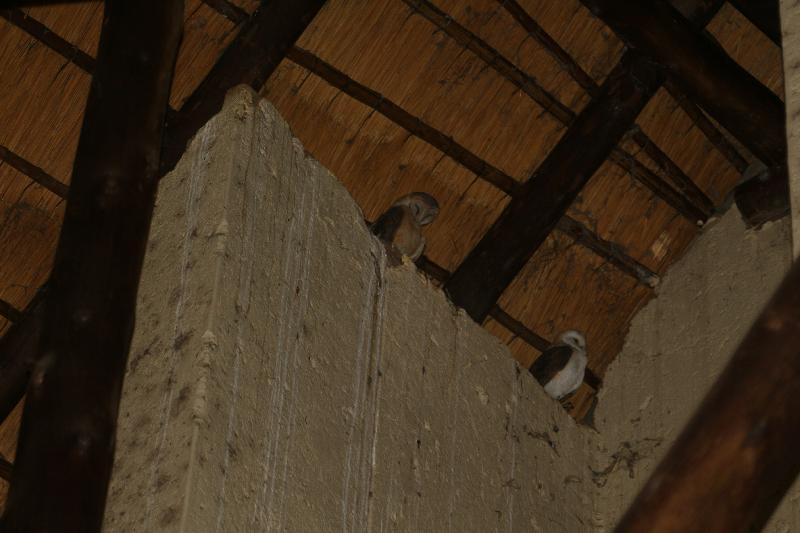 It looks like Satara's Scops Owls have moved on, but these fellows are still here.
Next morning, a nice big rhino bull.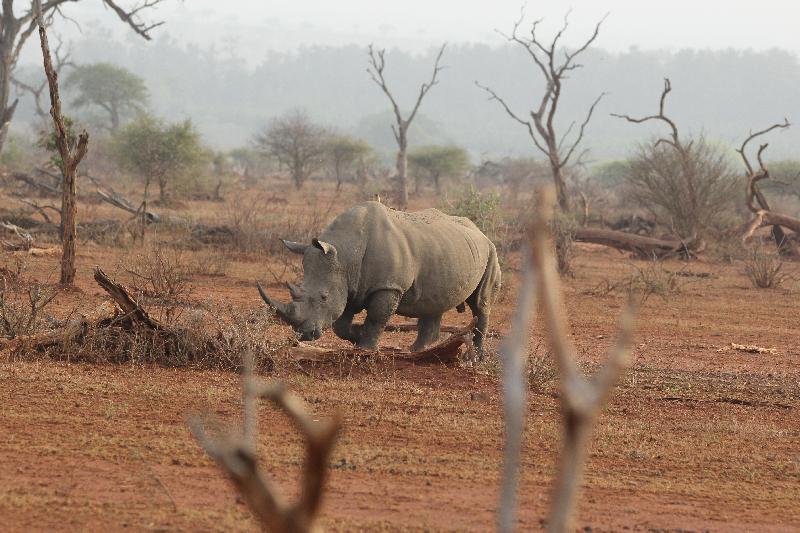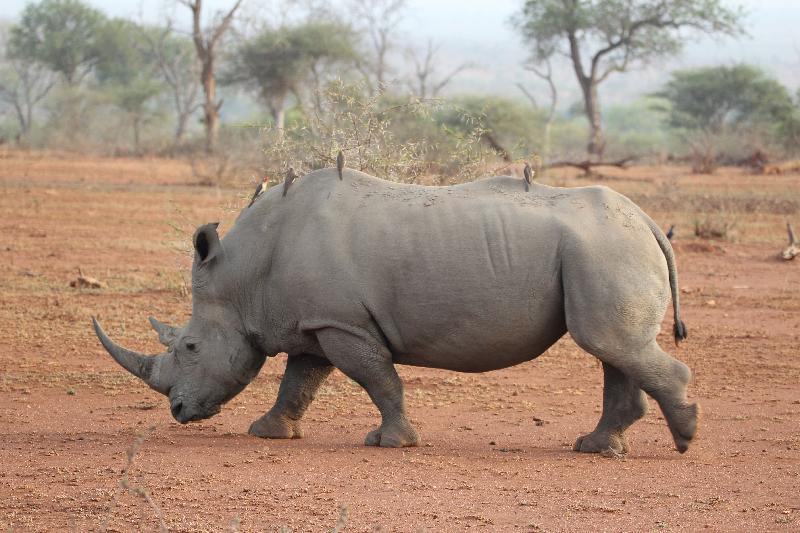 Verreaux's Eagle-Owl.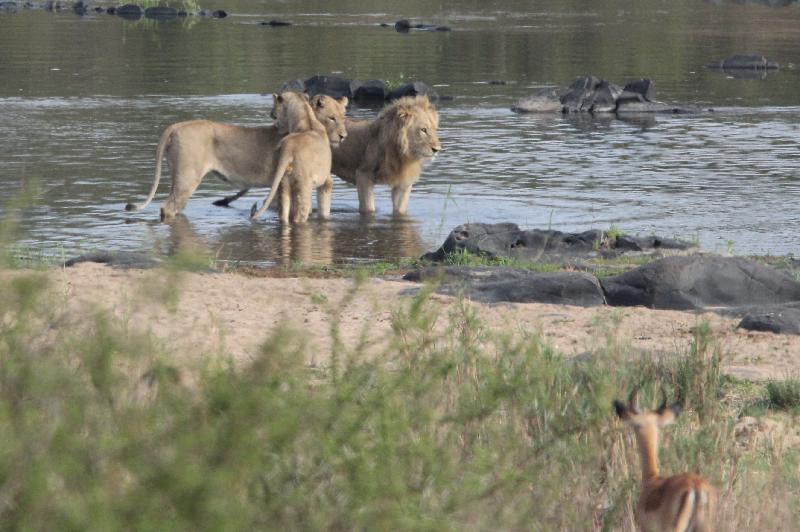 And closer to Lower Sabie, still the same lions, being watched closely by the local meat providers.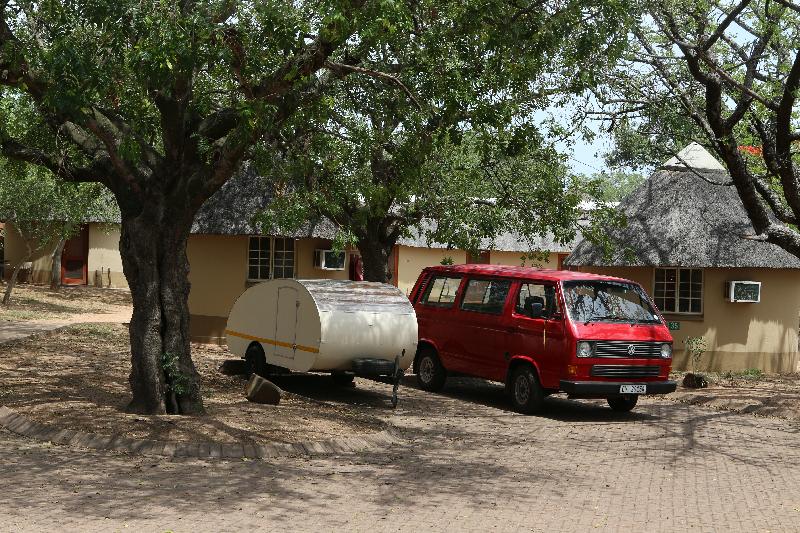 For the last night, we changed our booking from Lower Sabie to Pretoriuskop, and got an air conditioned bungalo for… well, actually I didn't have to pay anything in. Something about a credit on the system. Idunno.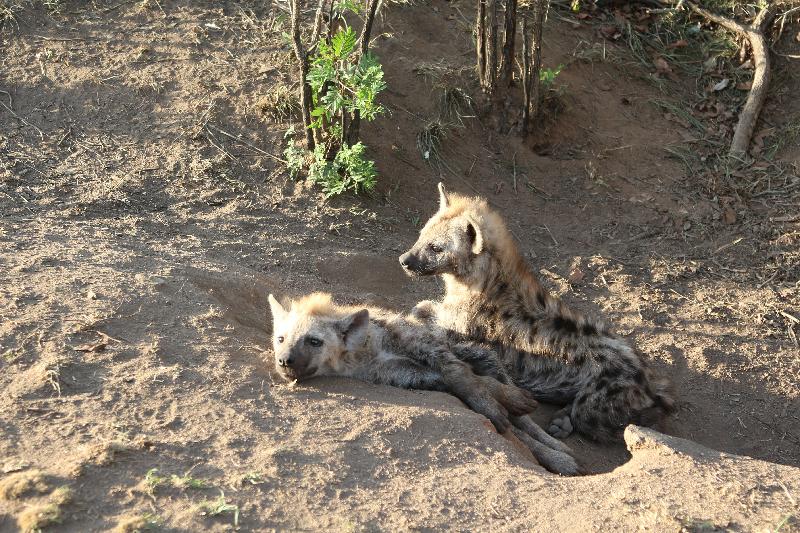 Saw these guys on our way out. They're cute when they're small.