Where basically the same bunch of fellows take to the bush (metaphorically speaking) in search of venison, this time not rolling a trailer on the way there.
At the last hunt, we met a fellow who knew a fellow and some subsequent negotiations resulted in an option on blue wildebeest at a relatively good price (R39/kilo dressed with head off but skin on).
So I stayed over in Bellville, so that hunting buddy could pick me up at 0500, pick up other hunting buddy, and go to third hunting buddy's place, leave from there. I woke up at four with a sore throat, made a quick trip to M-Kem just up the road, got some miracle snake oil, OD'ed on that all the way, worked well.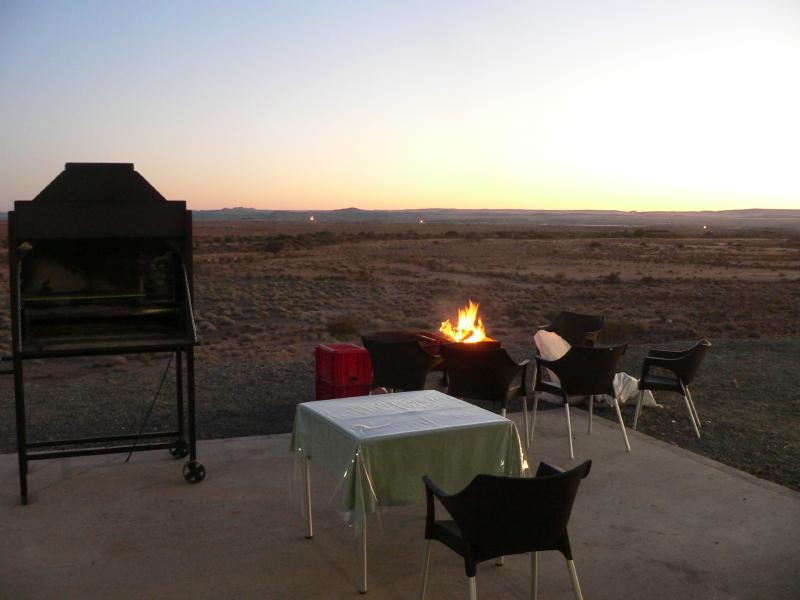 The little cottage is up on a hill overlooking a part of the camp, with the main road and the lights from Marchand in the distance. Notice the tree on the right-hand side of the braai…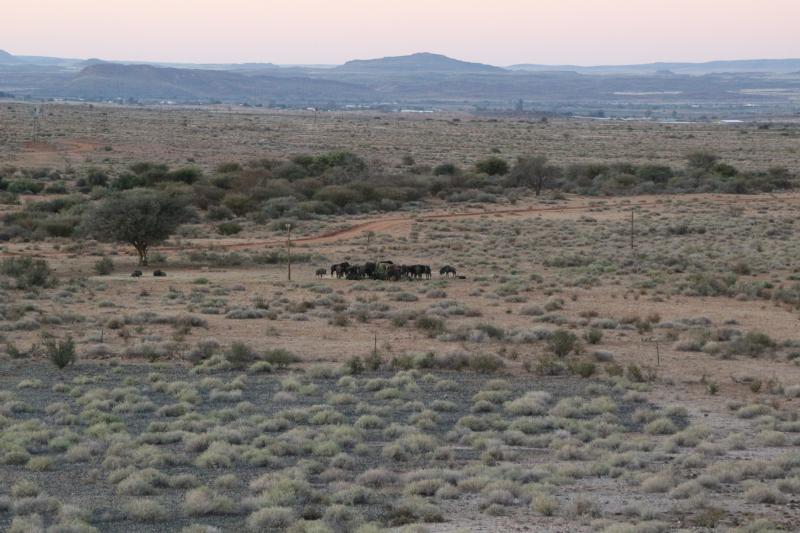 …yup, that's where the farmer leaves the feed out. We could have shot one or two right there but that would not be ethical now, would it?
The camp also has kudu, sable, springbok, impala and gemsbok, but for looking at only.