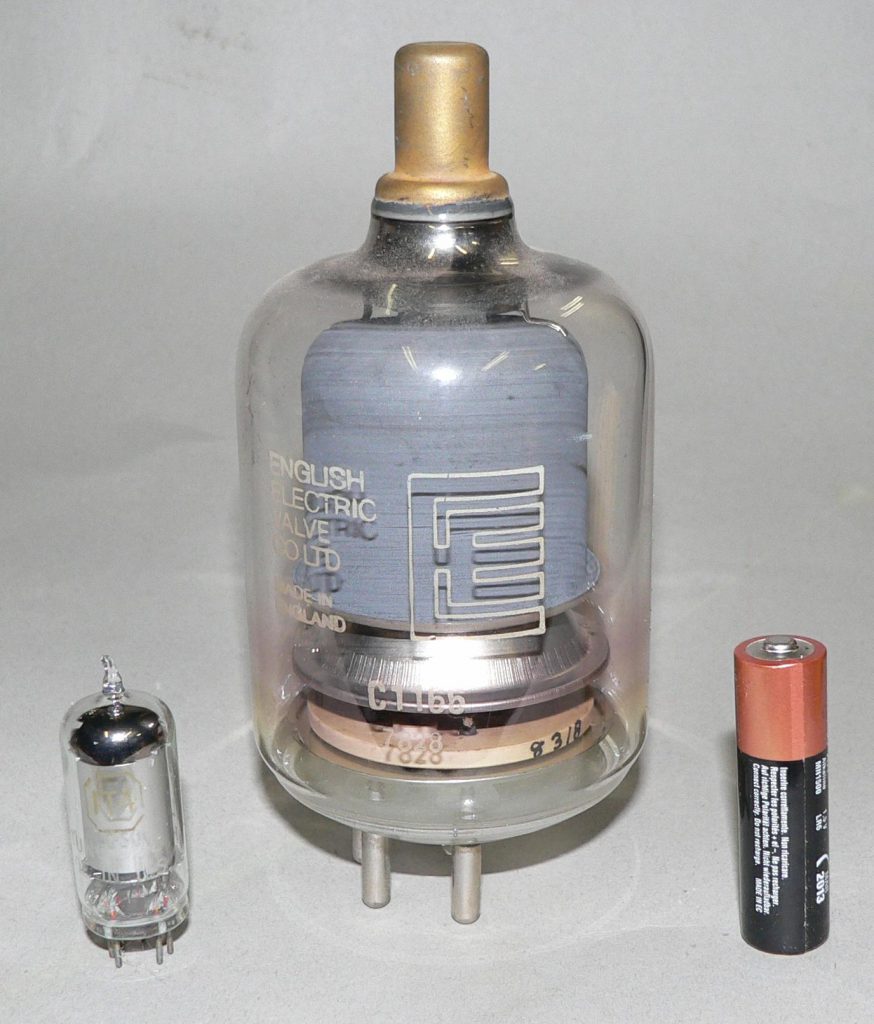 This is a C1166 Pulse Tetrode made by English Electric, who also made transistors. Good for switching 17 500 volts at 15 amps. But only for 1 microsecond every 1 millisecond (1T4 and AA battery for scale).
The filament alone needs almost 60 watts (9 amps at 6.3 volts).
Quite useless unless one wants to build a glowbug radar or something. But quite marvelous in a way.