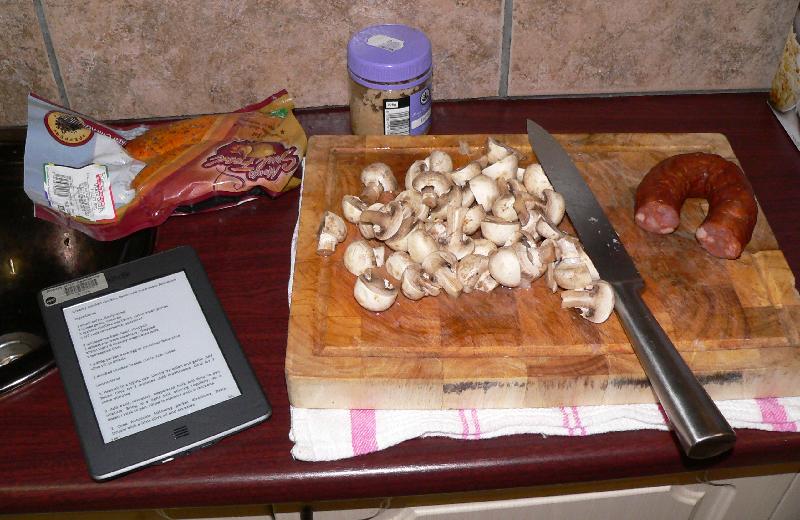 It's the 21st Century, baby!
Creamy smoked chicken, bacon and mushroom fettuccine
Ingredients
1 small onion, finely diced
2 cloves garlic, crushed
One pack (400 gr) bacon, cut in small pieces
One punnet mushrooms, halved or quartered
2 tablespoons fresh basil, chopped
1 tablespoon fresh rosemary, chopped
375ml Light & Creamy evaporated milk
1 tablespoon flour
1 x 400g packet fresh egg or tri-colour fettuccine
olive oil, to drizzle
2 smoked chicken breasts, cut in 1cm cubes
Instructions
1. Heat oil in a frying pan. Gently fry onion and garlic. Add bacon. Cook for 2 minutes. Add mushrooms. Cook for 2 more minutes.
2. Add basil, rosemary, evaporated milk and flour to pan mixture. Bring to a light boil, stirring regularly, so it doesn't stick to pan. Allow to simmer until it thickens.
3. Cook fettuccine following packet directions. Drain. Drizzle with a little olive oil and set aside.
4. Add smoked chicken to pan. Cook for 1-2 minutes. Add cooked fettuccine to coat in creamy mixture. Cook for about 1 minute until food is heated through.