We've been doing this Kalahari thing for a while now, and they tend to all run together in one's memory after a while, so this year my hunting buddy decided to make things memorable by rolling his trailer on our way there.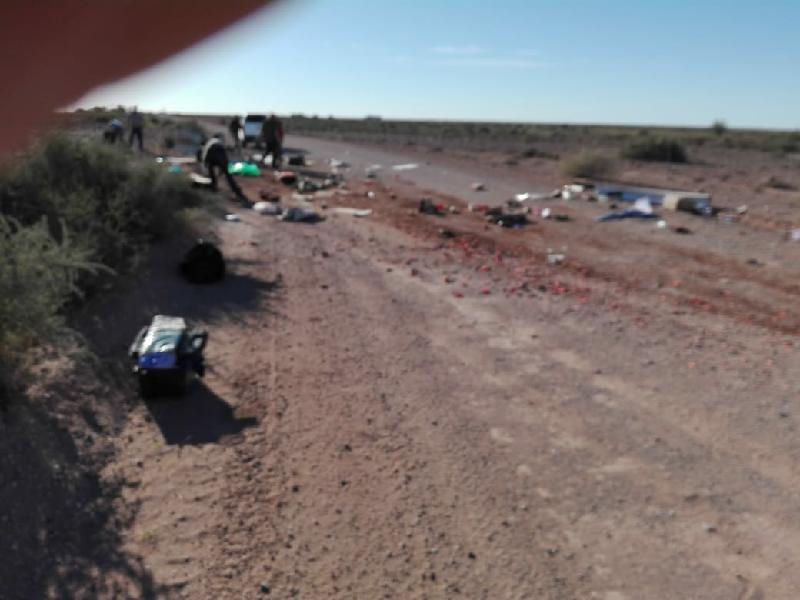 Fortunately the guns and the wine were in the bakkie. But our food, clothes, some beer and a whole lot of other stuff was all over the road. Paul had the presence of mind to take a photograph or two, the rest of us were wandering around in a daze picking up bits of stuff.
I was very fortunate — my binoculars picked up a couple of dings, my (field) camera came through unscathed, even my wine glass (wrapped up in my clothes bag) survived without a scratch.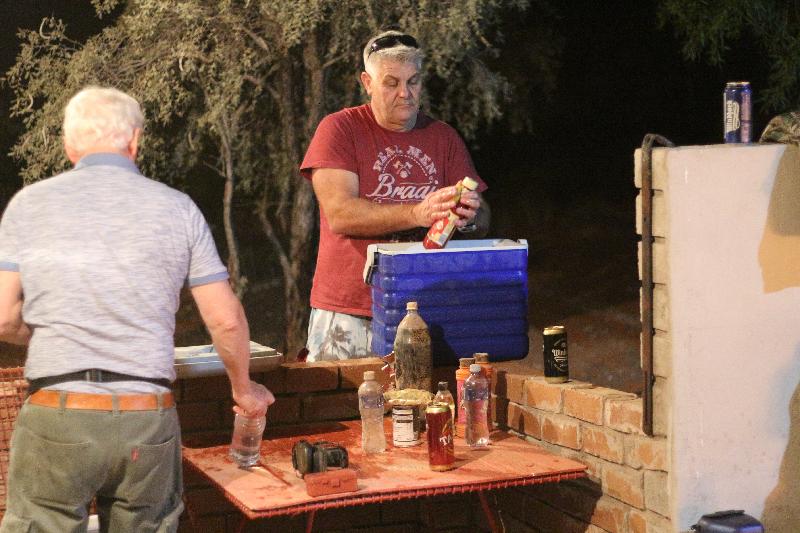 We ended up having to wash the road rash off of a whole lot of stuff, but all in all it was good — except for the loss of the trailer, of course.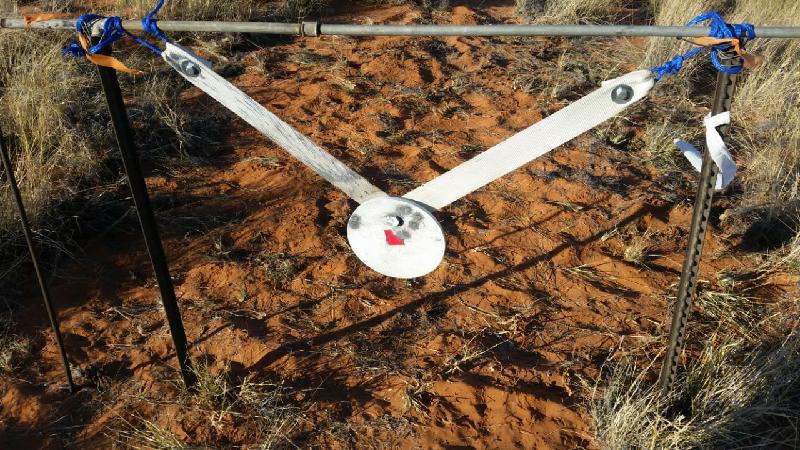 We'd driven up a couple of days earlier than we needed to because we wanted to mess around a bit. The guys parked an 8″ gong at 500m and we proceeded to make fools of ourselves (to be fair, once they got the range, some of the guys managed to ring the gong quite a few times. Me, I'm still trying).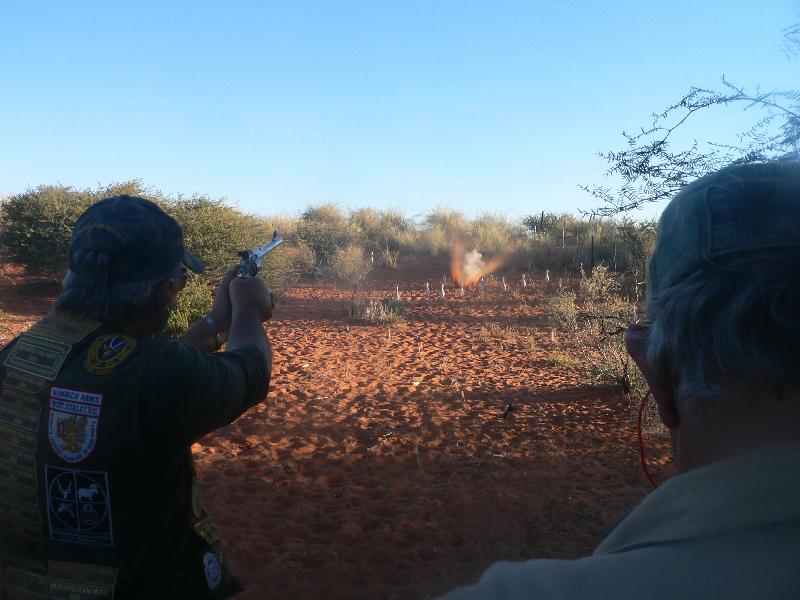 The next day we put some pins and anything else that looked like a target out and wasted a whole lot of ammo. We also shot shotguns at the three clays that had survived the roll… Fun was had.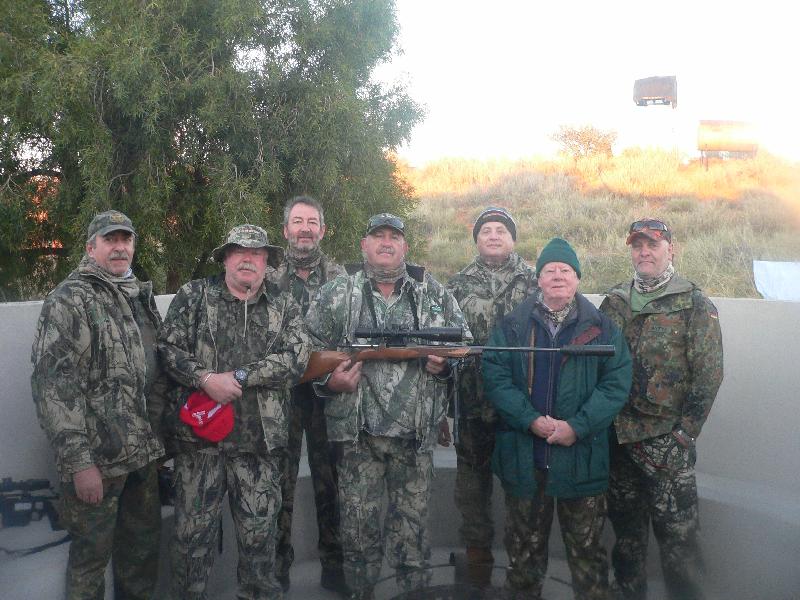 And then we all dressed in camo so that the buck won't be able to see us on the back of the bakkie (running joke. These are the clothes we don't mind getting full of blood and shit. Sometimes it needs to be camo, Other times not. That's just how it works).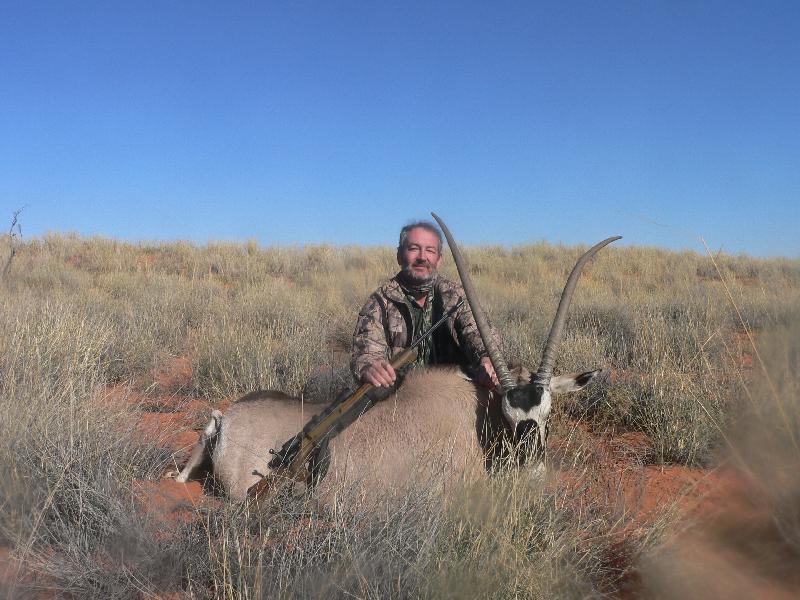 Just before 11:00, day one, and my hunt was done. Nice little bull, facing away from me up a hill almost 300m away, hit him on one of the last ribs on his left-hand side, bullet passed through his lungs and took out his right front leg, found him dead  just over the hill 60m from where I'd shot him.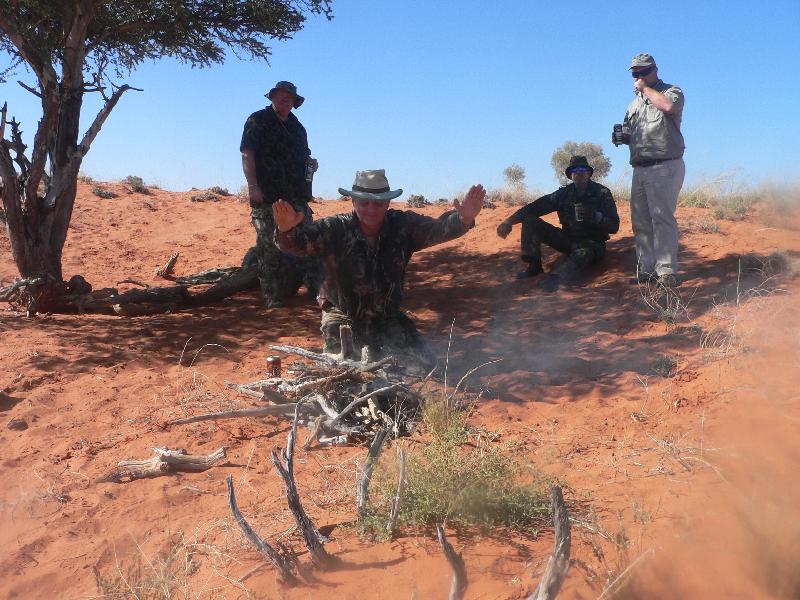 Lunch under a random tree, In Accordance With Tradition.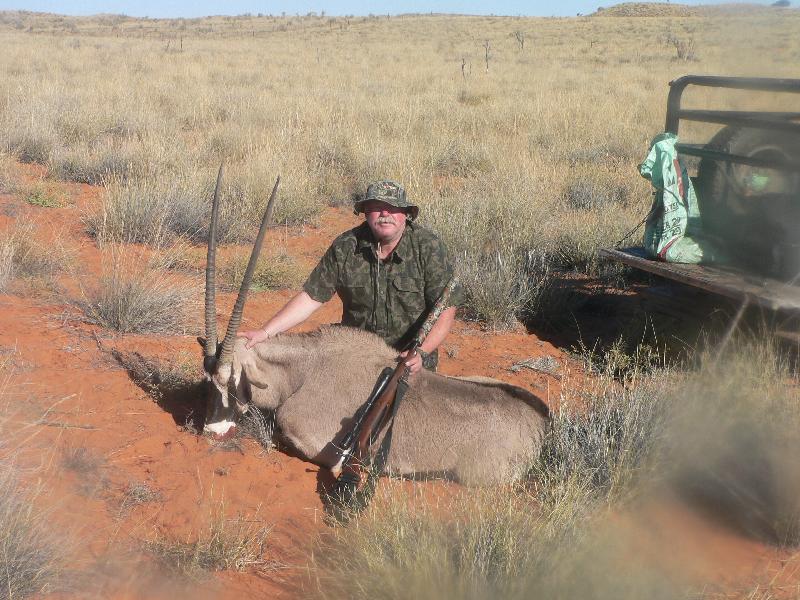 Faan got his one.
On the way back there was a dead ewe in the middle of the road. Just up and died, obviously after we'd passed by earlier. Threw the ewe on the bakkie, adopted the lamb (they get bottle fed and then put back into the herd to grow big and end up on a shelf in your local supermarket).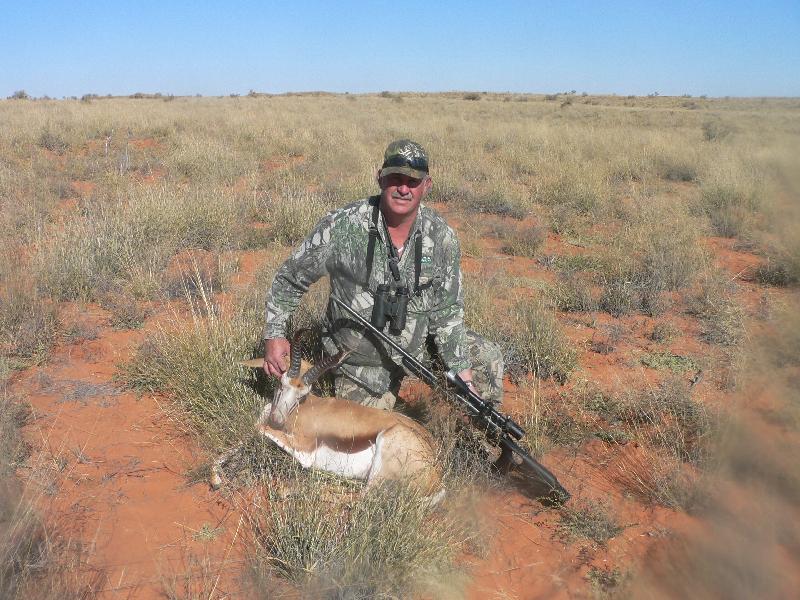 Hano got another springbok… (I ranged and spotted this one. Clean headshot at 345m. I saw the bullet hit the boss (base of the horns))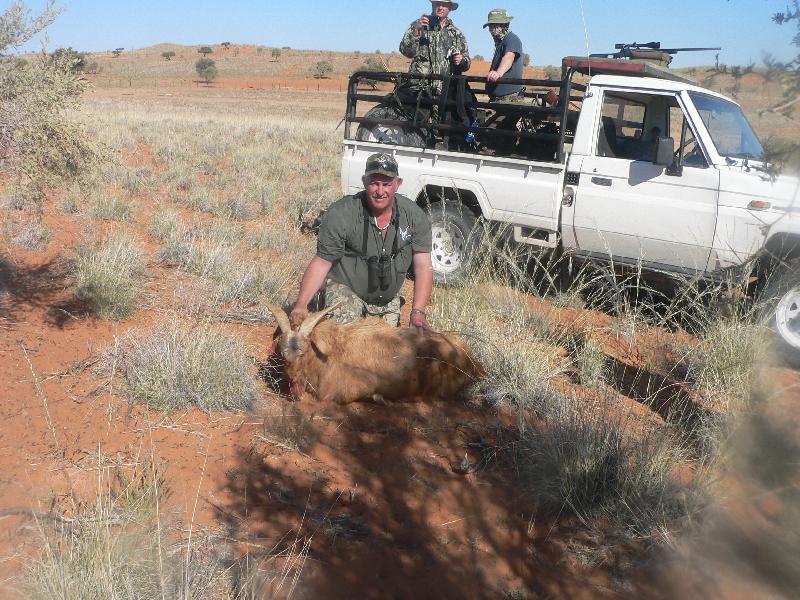 … and a boerbok (they're wild. You have to shoot them running at 100m+. Hano wanted a trophy. Hano is weird that way.
Thomas shot a nice big bull. We were watching the herd from about 300, 350m, for a long time and Thomas took the time to pick a big one and to wait for him to move out of the herd. This is the biggest problem, generally. The one you want has other buck  in front or behind or he has his arse pointed at you. Sometimes the herd is calm and you can take your time.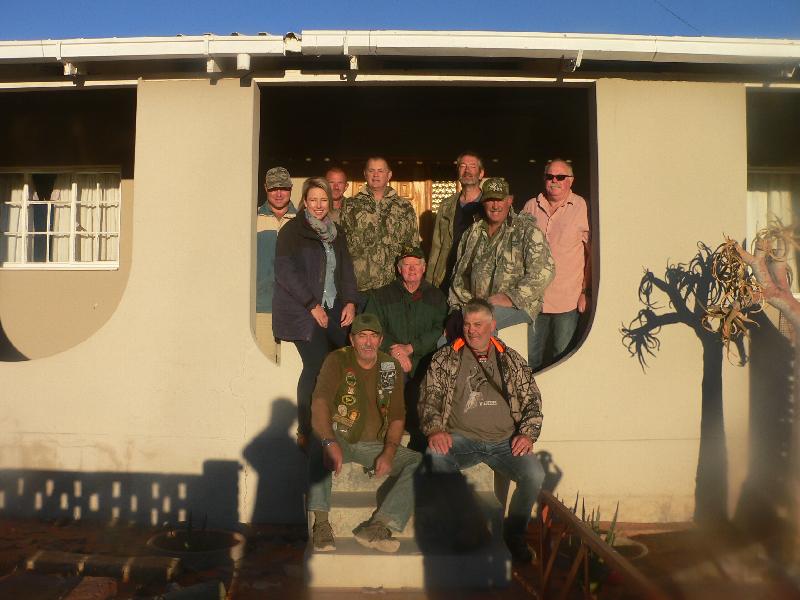 Group photo the morning we left.
The trip back was uneventful. One borrowed trailer with meat, one hired trailer with remains of original trailer, no worries, parked the meat in Hano's coolroom, unpacked, I stayed over in Bellville because it got late.
Write a comment