A colleague told me they'd be doing a run today, so we went off to Kalk Bay for breakfast (Waffles. With ice cream. And ice cream coffee. My poor sinuses) to watch them come past.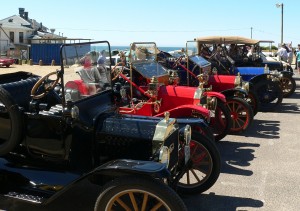 They couldn't have chosen a nicer day for their drive (through Muizenberg and Kalk Bay via Cape Point to Scarborough for lunch).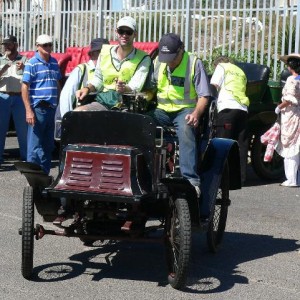 1901 Benz Ideal, co-piloted by my colleague Harvey.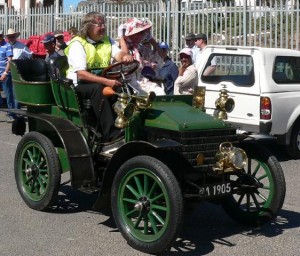 Wolseley. Number plate says "1905" but this website* calls it a 1902.
They tell me this is the only remaining 1905 De Dietrich. Gorgeous big four cylinder engine which barely ticks over at Muizenberg / Fish Hoek Main Road speed.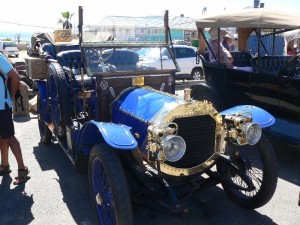 The only known surviving Nordenfelt car, a 1907 model. Nordenfelt is better known for its multiple-barrel machine gun,  a predecessor of the Maxim.
* Evil website. They have a 1971 Citroen Safari for sale. Don't tell my father. Hell, don't tell me, I'm sorely tempted. Oh, and a 1961 Mercedes Ponton. Don't tell my brother.