Ah yes, New Years' resolutions. Gotta love 'em.
However, I have too much stuff. There. I said it. I mean, I firmly believe in the William Morris quote,  however, times have changed.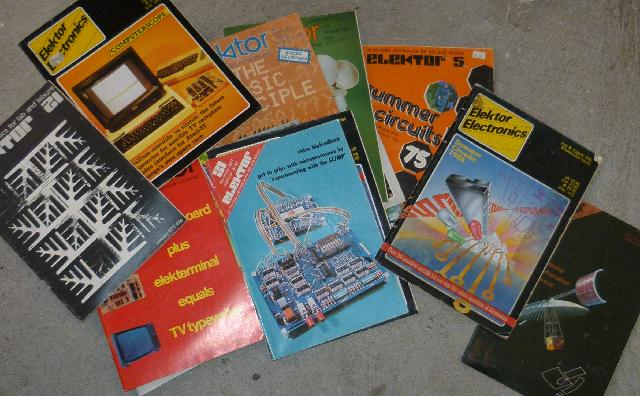 This collection of Elektor magazines I grew up with — obsolete.
A collection of GE Ham News that someone spent money on to have nicely bound — obsolete.
Byte magazines? Obsolete.
Creative Computing? Not quite yet obsolete.
And even if I can't find it online, scanning and dumping* is better than storing the originals until my container is auctioned off one day.
Don't get me wrong — I'm still keeping mountains of stuff. Just not… this stuff.
* Yes, Jason doesn't like dumping. I'm not dumping anything that's even slightly rare, so chill.
Write a comment