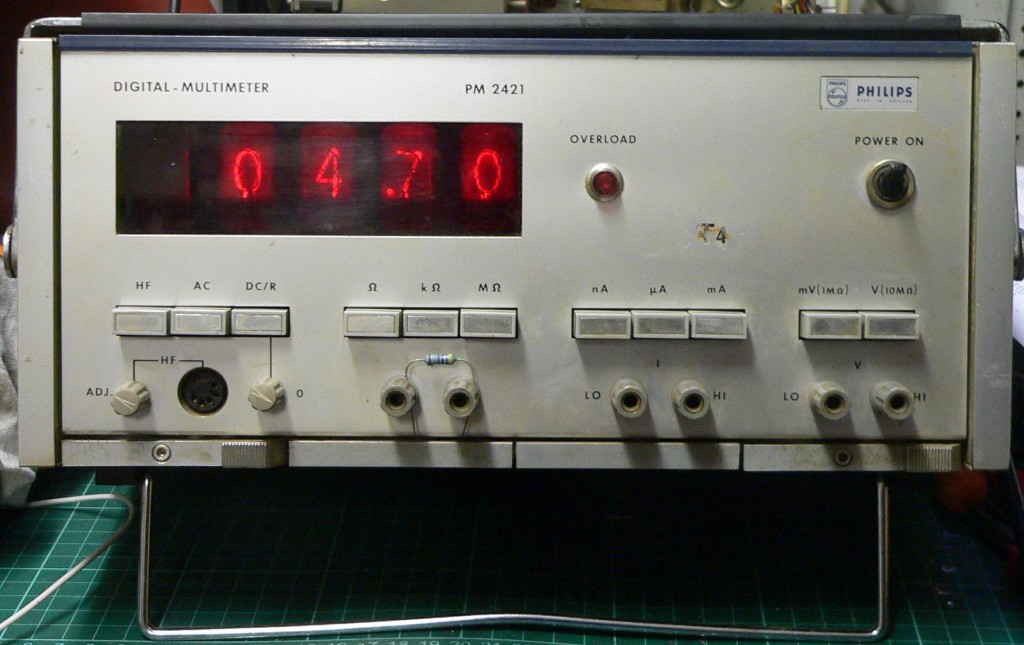 Mahala gratis verniet and for free, nogal.
And it seems to work, that's indeed a 4.7k resistor.
Look at the ridiculous scale on this thing — not only uA but nA as well. Why would I want to measure a nano-amp?
I think this will become part of my permanent test setup.
Write a comment