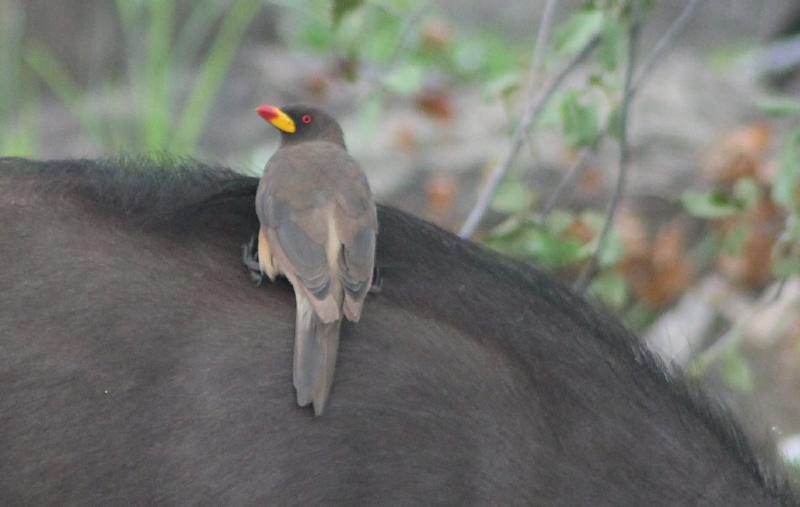 Tanya's brother is a big birder. He told us that yellow-billed oxpeckers are somewhat rare (apparently at some stage they were considered extinct in South Africa), but that he had spotted one. So we went out and spotted one too.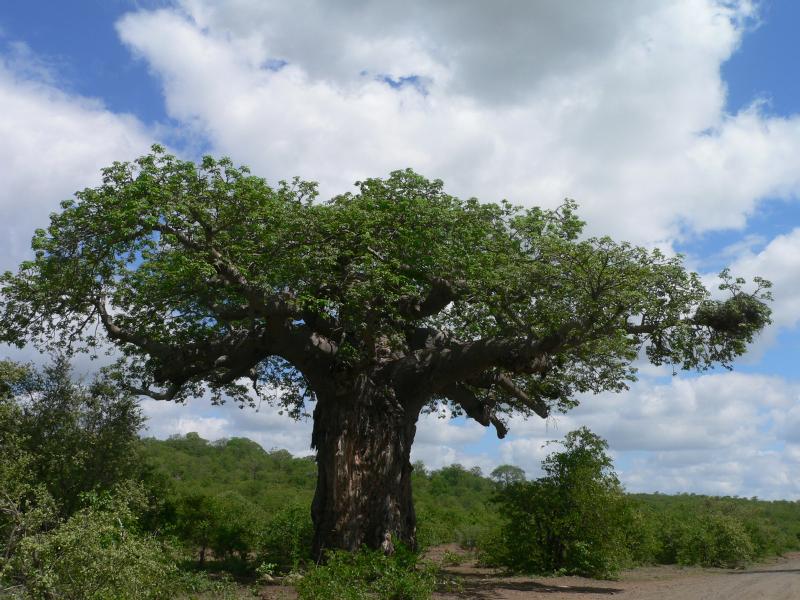 This is Von Wielligh's Baobab on the S44 between Letaba and Olifants. Yup, we're reduced to photographing trees. Somewhat of an anticlimax from last time.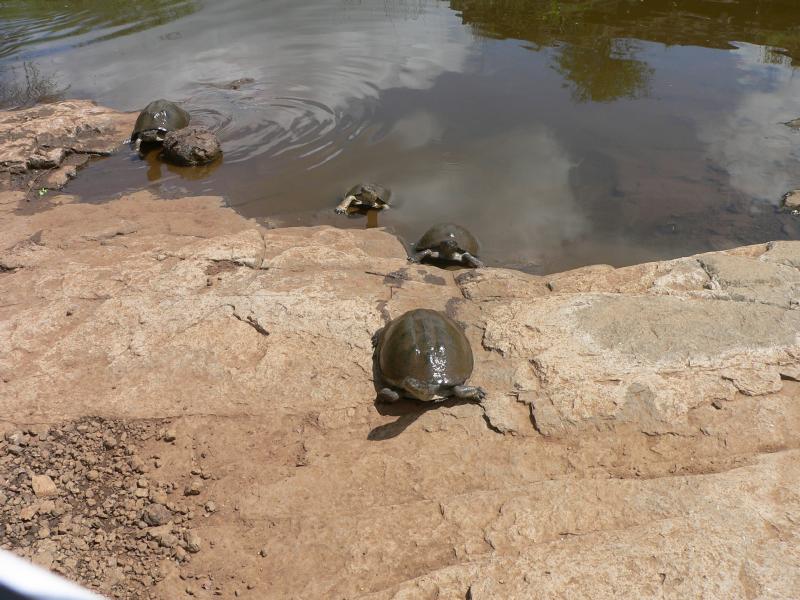 Someone's been feeding the turtles.
No seriously.
I stopped the car and these fellows came charging, some all the way from the other side of the pool. Then they just sit there looking at you. If they could, they'd get in the car.
Hyenas can of course get in the car, which is why it's a bad idea to teach them that food comes from tin cans with wheels.
Just don't feed the animals. You're making them into welfare recipients.
Back up the H1-6 towards Mopani we came across a pile of cars. Eventually found what they were staring at.
If I'm not mistaken that might be a lion (in my days in Boy Scouts, we had reasons for animals being named the way they are. The lion is the only clean one I can remember. They're called lion because most of the time, they're just lion there).
This being the only feline spotted so far, and it being around three in the afternoon, we decided to wait.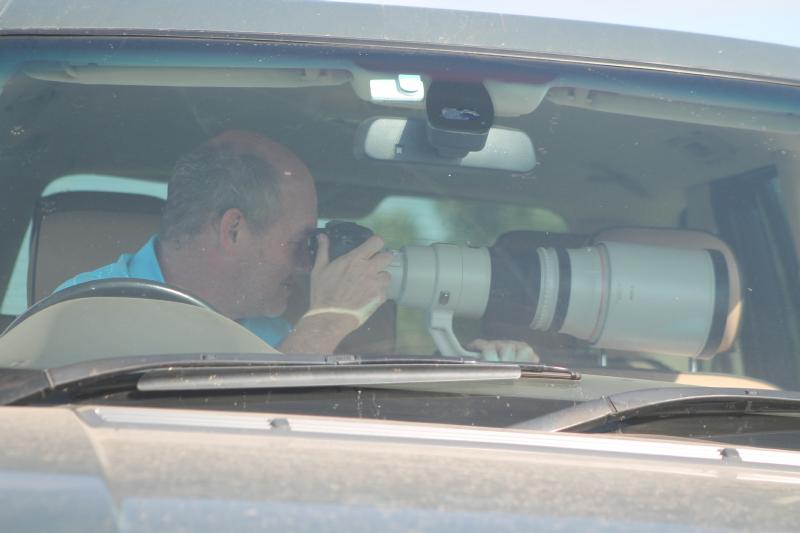 They say that young women tend to compare their boyfriends… equipment *cough* to that of their brothers'.
Well, I stand absolutely no chance.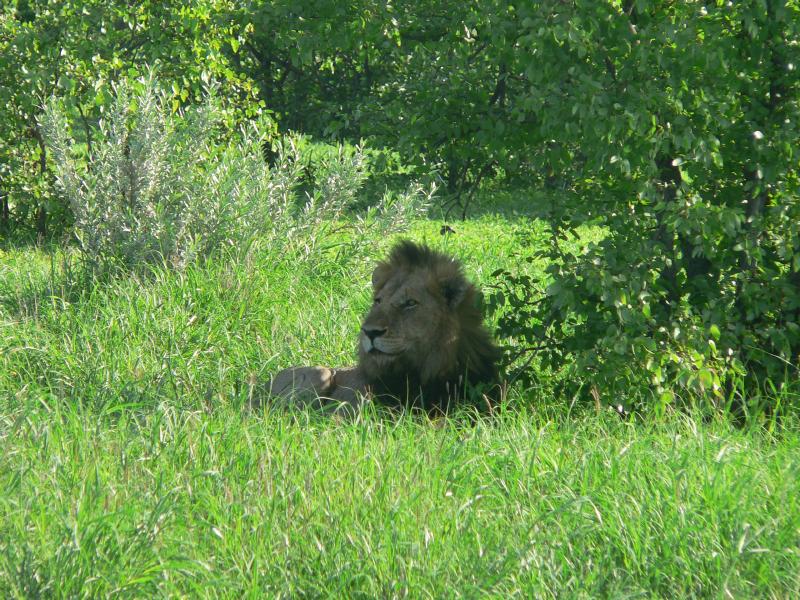 Much later (OK, three quarters of an hour or so later) there are signs of life.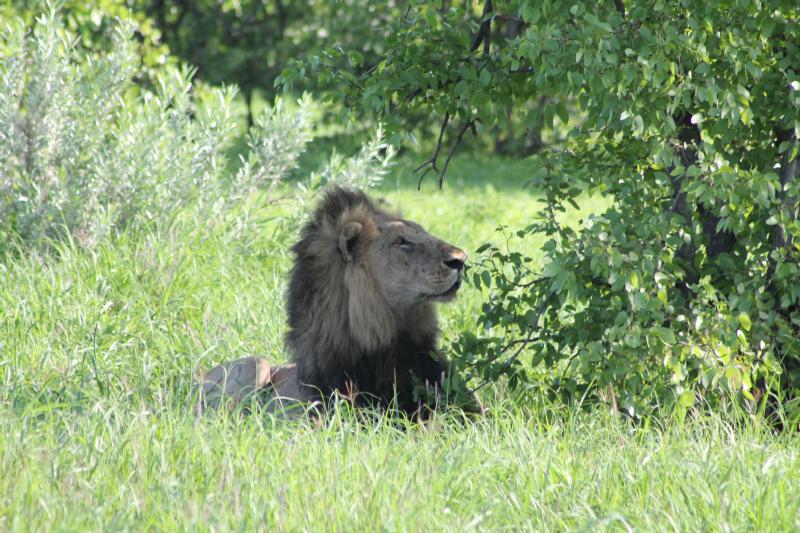 What is it I spot over there?
Looks like a tree.
Good. I'm not called a lion for nothing you know.