Yea, it got a bit crazy.
So we saw the circus and it was great. Bit rusty in places, but do go.
Then we drove to Hazyview, with some shopping along the way. Anvil brewery in Dullstroom. It's the first 8 beer tasting menu where I liked all the beers. Hell, I even bought a bottle of white and I don't like wheat beer in general.
The Hazy Park campsite is good, plenty shade, grass aplenty… that's if you actually want to stay instead of just overnighting like we did — we left at 04:30, thinking the gates open at five. They opened at 05:30, but we were still #8 in line. Some keen people out there.
Saw some animals, found a nice spot at Satara, went out and saw some more animals, had supper with a cheetah. Well, he was eating, we were taking photographs.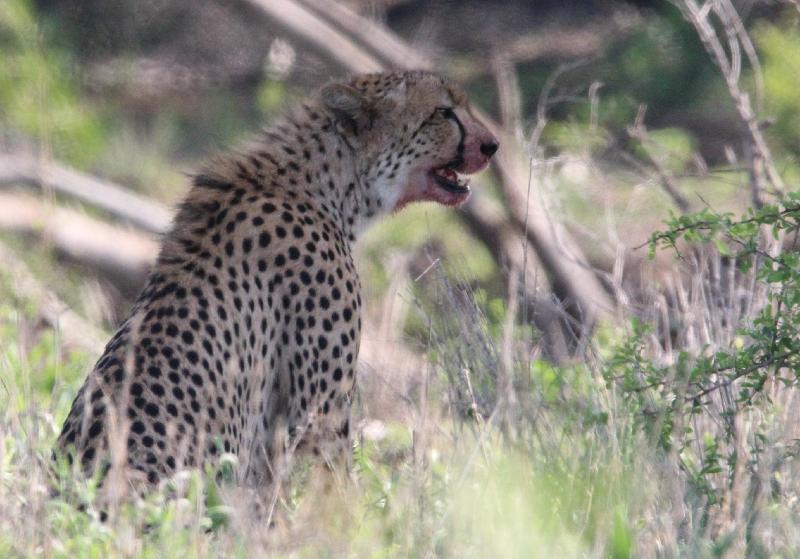 Then came home to the biggest thunderstorm out. 48mm, they tell me, but it felt like more (Lower Sabie had 120mm). Took the power out, they had to start the genny (we're in a no-power campsite, but anyway). Found that the teardrop leaks… a bit. No fun at all.
Thought that this would all clear up today but after leaving in the rain and coming back in a downpour, sticking the towels and the sleeping backs in a tumble dryer, and cosying up in the teardrop with wine… it's still raining. Feh.
The day was good to us though, started the day with a cheetah (maybe the same one from the previous day), saw four of the big five in a couple hundred meter radius, saw about seven lions… of course more elephant and impala than you can count, of course zebra and giraffe and wildebeest. This place is amazing in December.