… we started packing for the move.
For now, everything's going into Tamsyn's room. She's not happy :-)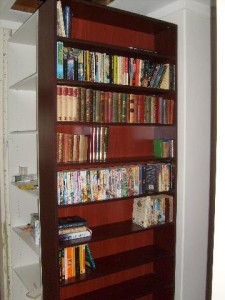 <– Some of Tanya's books.
It's OK, I also have a few paperbacks somewhere to help fill up the shelves… (Truth is, I have a few *hundred* paperbacks in storage — now you know why we need so many shelves).
Write a comment