Being the caring gentleperson that I am, I had to rescue the motherboard and power supply from this ex-PC.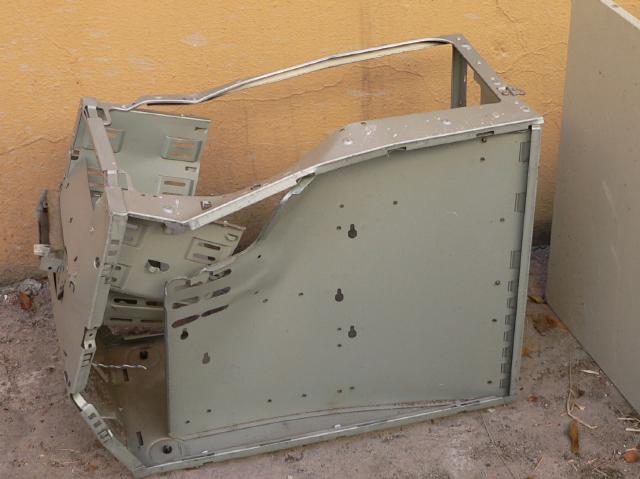 Yea, I guess someone used it for a step, then lied to the boss and told him it had fried.
Because there's nothing wrong with the motherboard, the PSU, or the memory DIMM that was kicking around loose inside the box.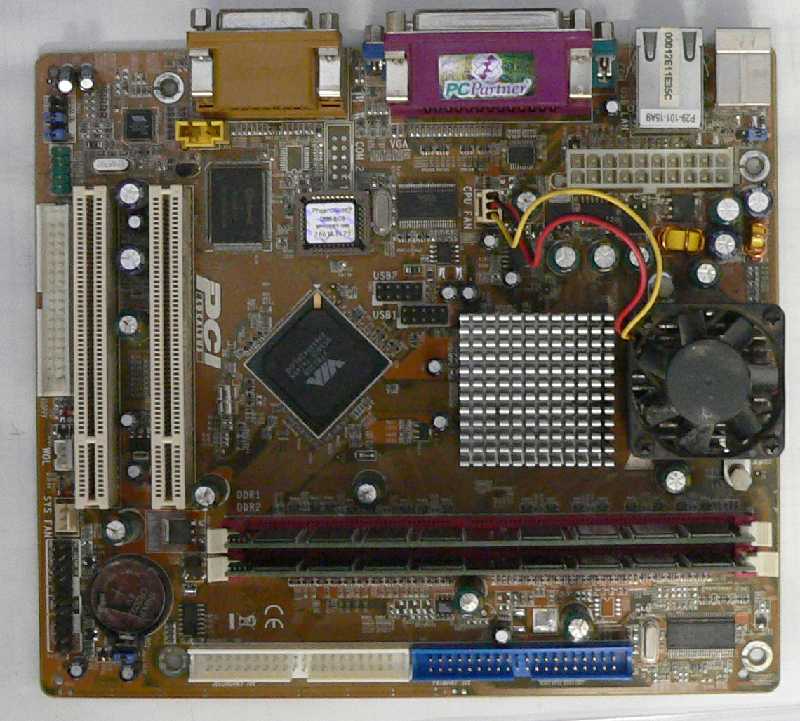 This looks like a nice little motherboard for someone like me. It's old enough to still have floppy drive support and new enough to have USB. It has an RS-232 serial port* as well.
But nowhere on this motherboard is there a part number of any type.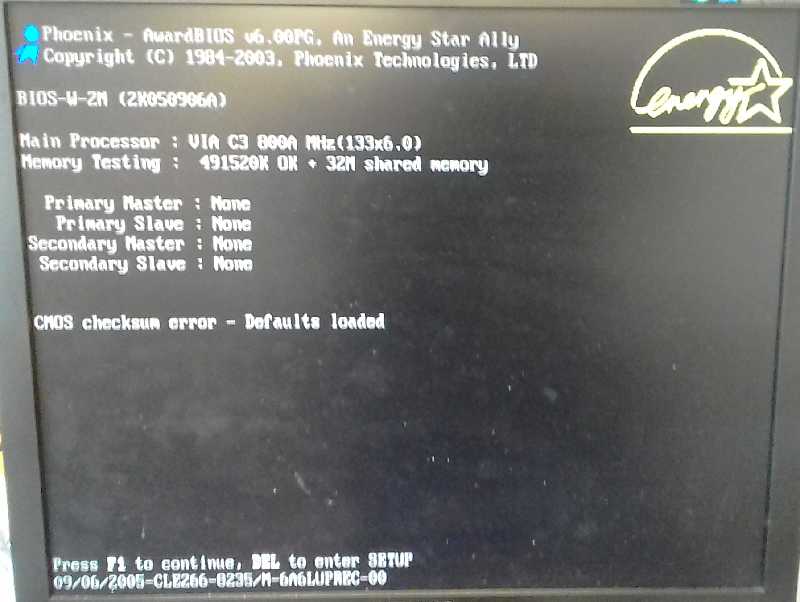 The BIOS is also not at all useful. CLE266-8235/M-6A6LUPREC-00 tells me the motherboard uses a Via Technologies CLE266 North Bridge and a VT8235 South Bridge, but this is not a Via motherboard, it's a PC Partner. So with some more googling, turns out it's a CLE266M-A68M800 (download the manual).
* The manual claims that there are two serial ports. On this motherboard, the RS-232 line driver and the header for COM2 is not fitted, so you're out of luck there.
Write a comment