On our recent Kgalagadi trip the water bottle burst because the water level ran low. And the little red light that's supposed to tell me that the water level was low never came on.
So I took the instrument cluster apart to find the problem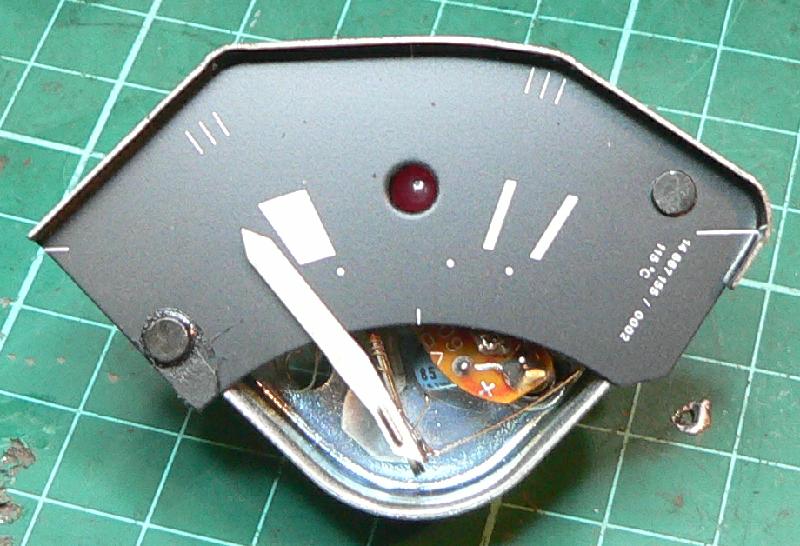 Here's the gauge on the bench. Apparently if the light stays on it's the capacitor and you can replace that without taking things apart. In my case however…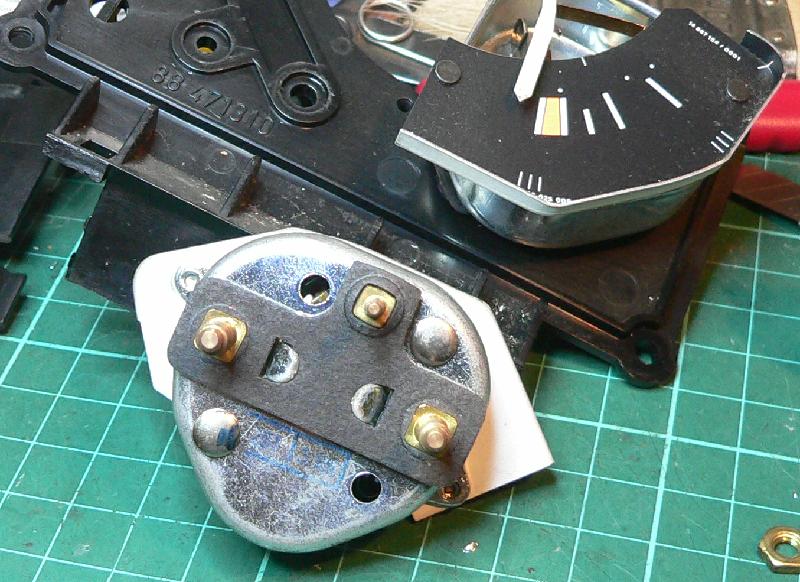 I had to drill out the two rivits holding the face plate on.
Lots of electronics to multiplex the analogue temperature and the low water signal from the relay on one wire. The PCB hangs off the two pins, gauge on the right (also goes to the heating element that moves the needle) and earth at the top. The blue wire from the left carries power (regulated 10V).
Hmmm. I think I see the problem.
Write a comment