We had all day to get to the Malpense airport outside Milan so we were in no great hurry. Turned off the highway and had coffee at Cafe Racer in Kamnik.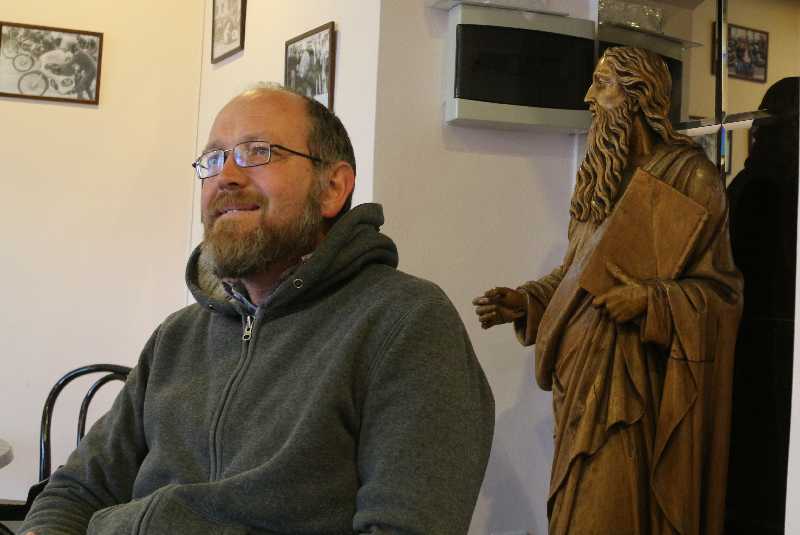 From there we went to see what Lake Bled looks like. It was raining, I don't even have half decent pictures — but it looks like it can be stunning in summer. Which is probably why Bled features on the front page of so many travel guides to Slovenia.
It was around this point that we put Malpense into the GPS and realised that we didn't have all day, and that we would have to put foot to get to the airport in time to catch our flight.
So Pieter put foot.

This is not what you want to see if you are trying to put foot. 82 kilometers before Venice, we were stuck here for maybe 40 minutes.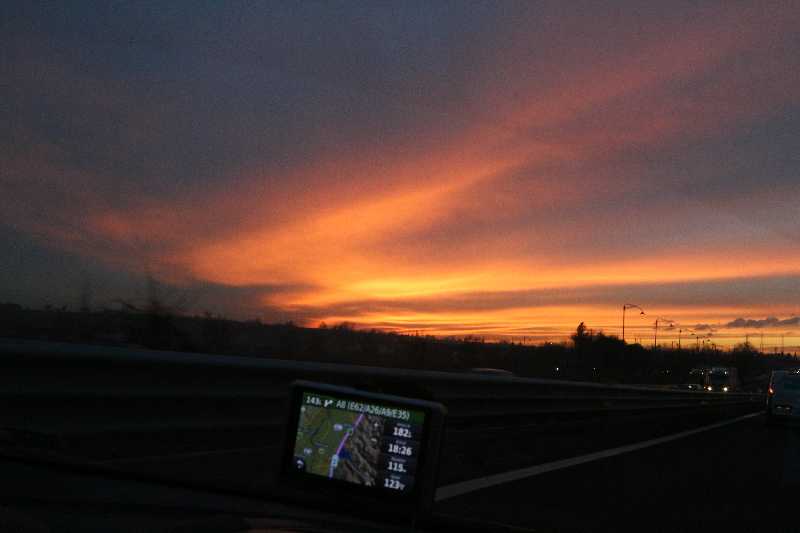 We ended up giving them the car with an empty tank, and there's a penalty for that but… we made the flight. Well, we managed to book in our baggage in time, that's the important thing. Then we got caught in a free-for-all in the passports queue, and when we finally boarded the plane got delayed for an hour but… we made the flight*.

Addis Ababa is not known for their tolerance of airlines other than Ethiopian. Because of being late, we basically walked in the one door and our the other without going through security (good) or duty free (bad). And then we sat on a mostly empty plane watching people arrive in dribs and drabs and hoping that the last group would be the last group so we could have plenty space on the plane. We ended up with plenty space on the plane. I slept through most of the flight. That's how I roll.
You have to be at the airport two hours before the flight. Unless you book in electronically, then it's an hour. We had three cellphones and one iPad, and airtime enough to find the website (not ethiopianairlines.com) and book in and email the boarding passes to Pieter's account. He didn't have airtime to download the boarding passes but the airport supposedly had free wifi. Didn't get that working but didn't get hassled either so that was all good. Sheesh, I remember the days when your tickets came printed in quadruplicate in a book.