Found us some lions at the Kumana dam.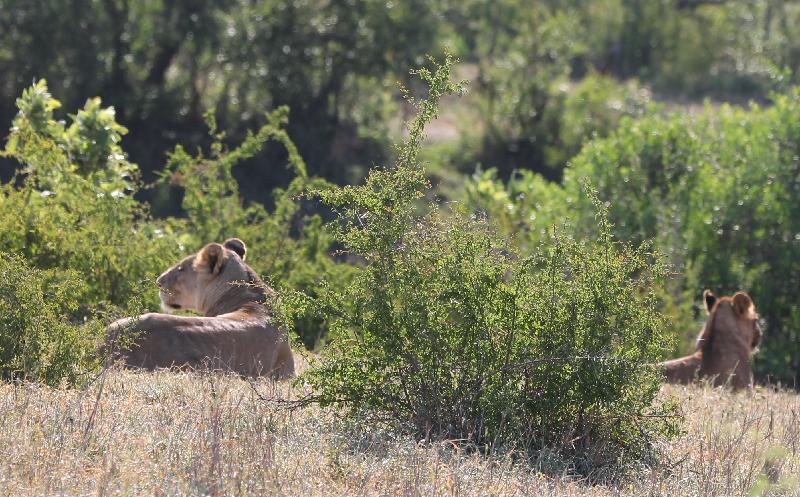 They were just parked off, doing the lion' around thing.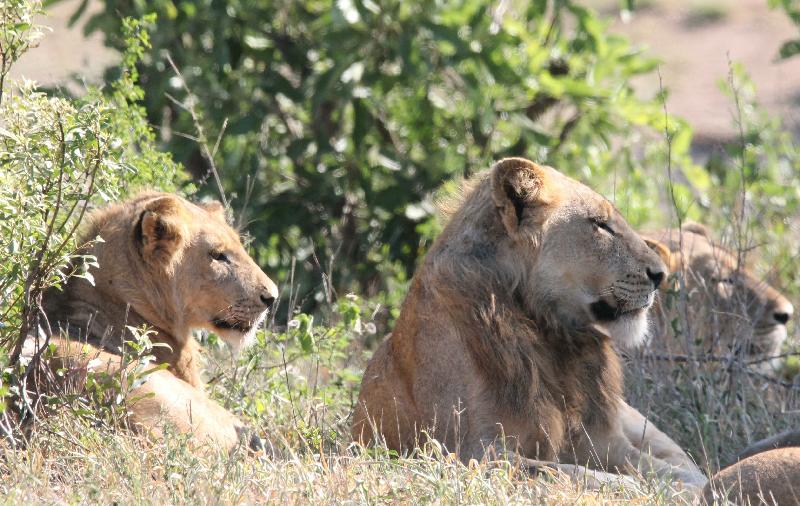 But wait! What's that? (Apart from the very nervous giraffe, that is).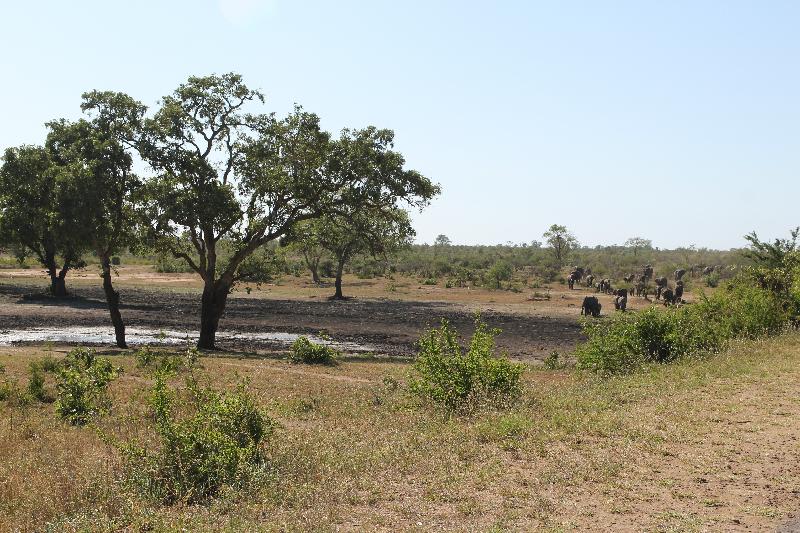 We have incoming heffalumps.
Some of the elephant crossed the road, but a few smelled the lions and decided to have none of it (click to embiggen).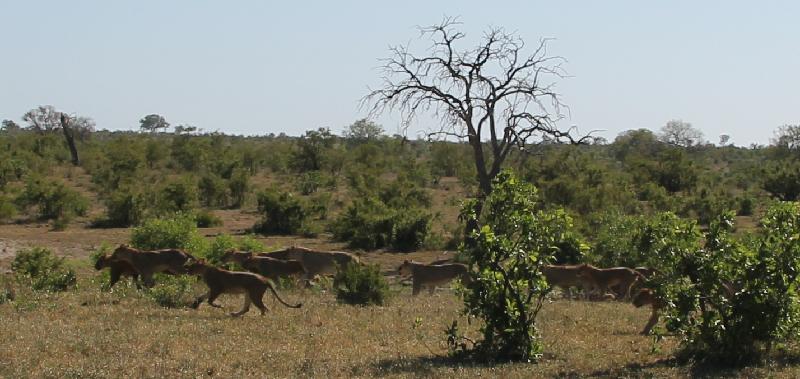 Lions everywhere. Some ran across the road and into the main herd of elephant who had crossed the road earlier. Trumpeting in stereo. Lion's arses disappearing into the bush. It was fun. I think even the elephants enjoyed it. The lions maybe not so much.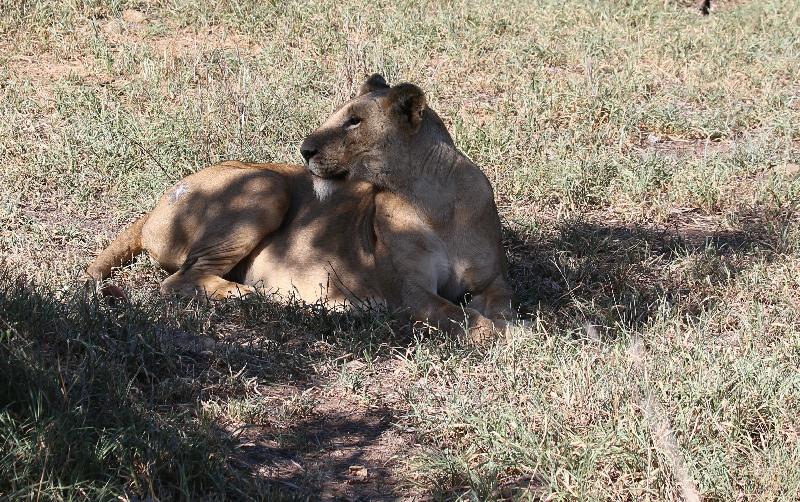 This one went to ground just after crossing the road, allowing the elephant to run past. Sound strategy that we would see again later.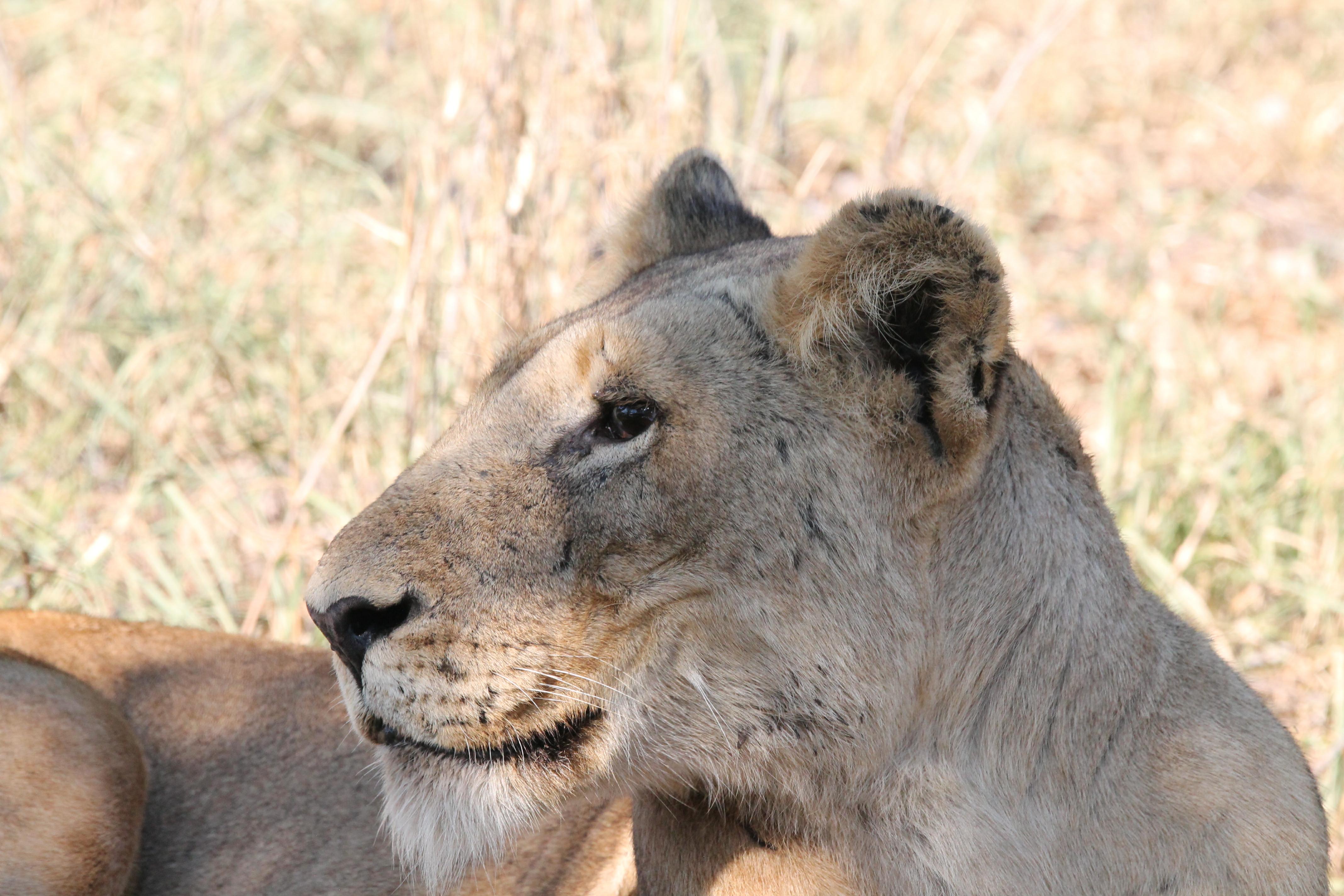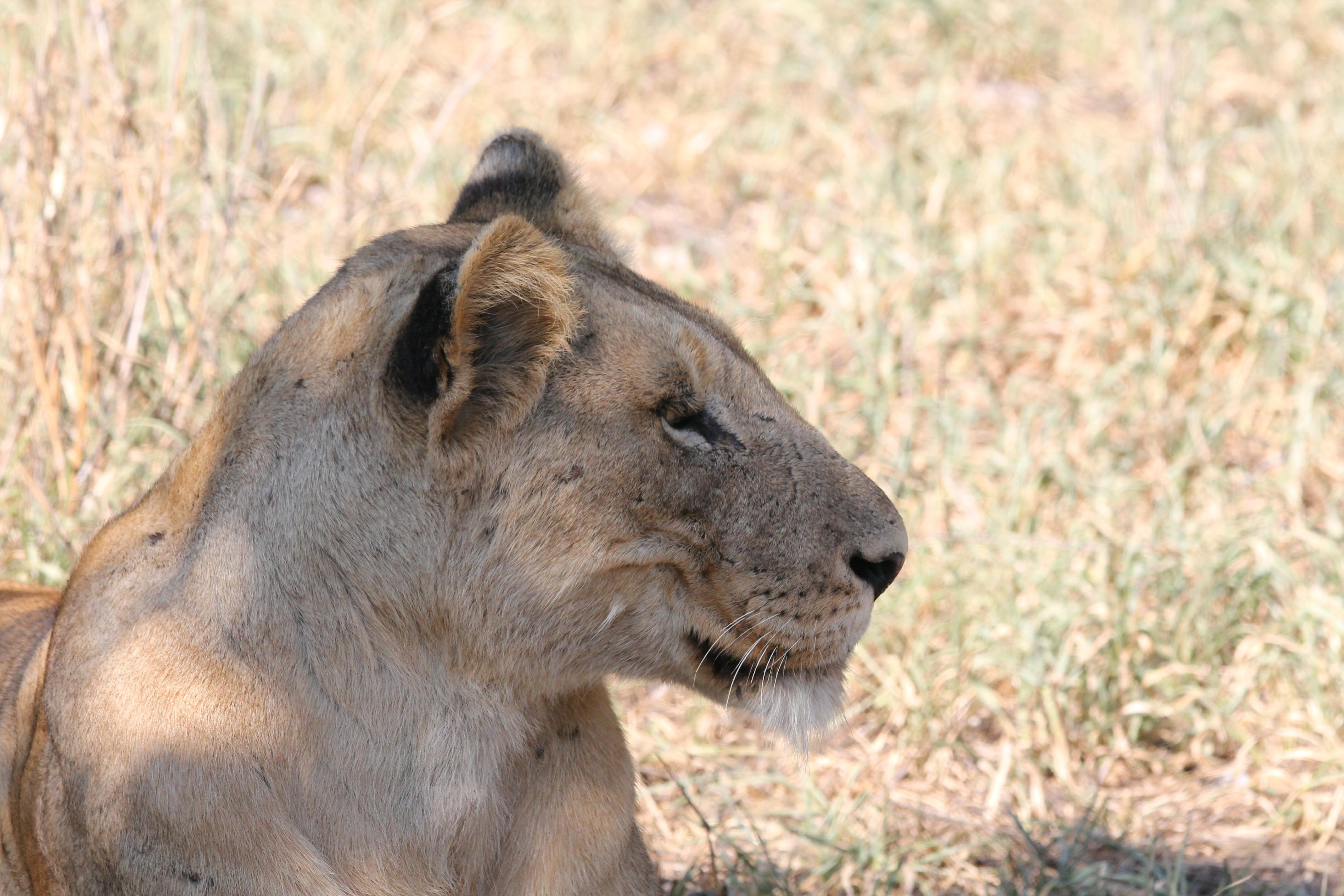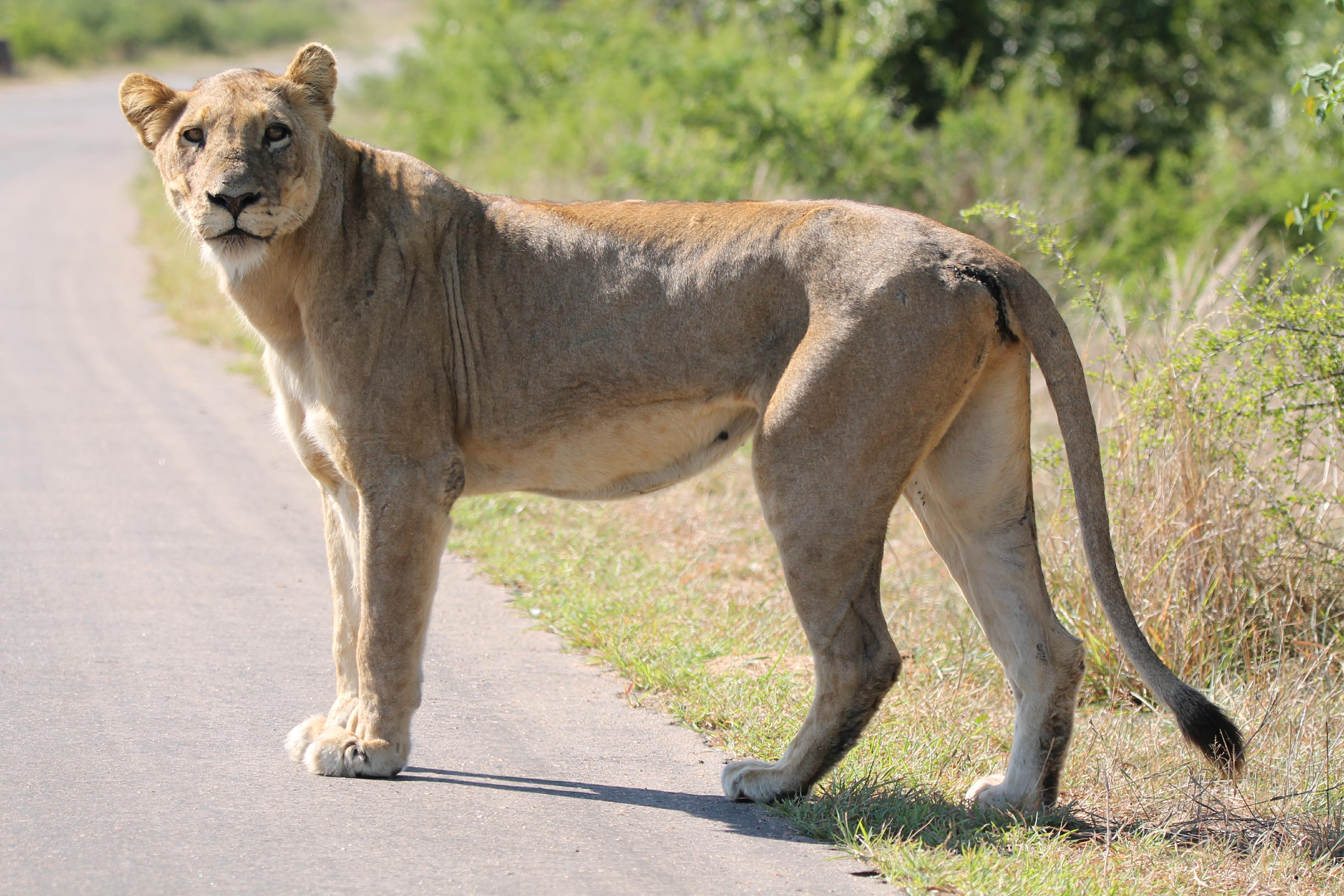 We drove down to Tshokwane for breakfast, and when we came back the lions had regrouped under a tree, again just lion' there.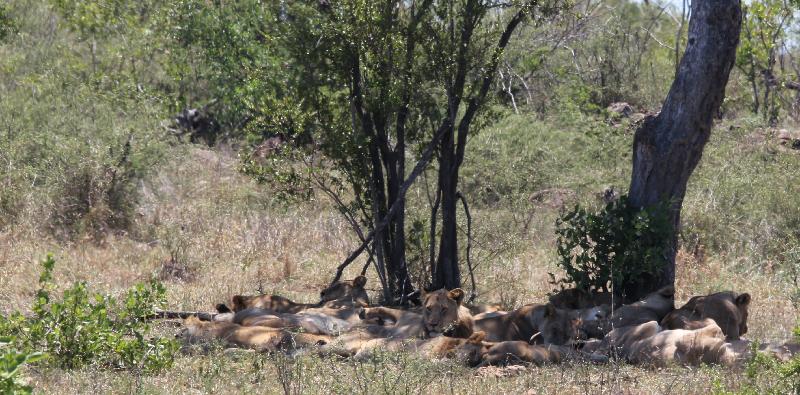 But the road block was on the other side of the road. A leopard, apparently. Just down the bank by the side of the road, but there was a german Unimog parked right on top of it and no matter how I jockeyed, we had no chance. Our friends from Hoedspruit saw the leopard later.
I think they were just too late to see the actual kill, but the lions had found them a buffalo at the waterhole. Timing is everything.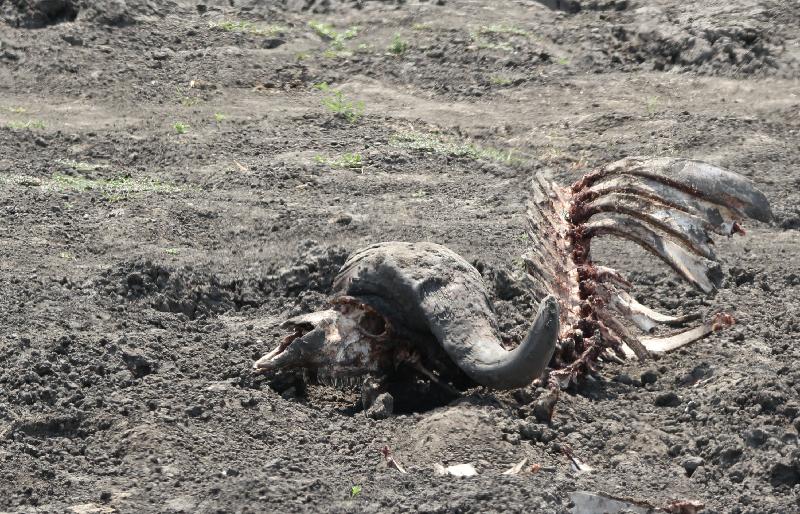 That was Saturday. This was what was left, Monday morning.
Write a comment