"Malica" translates to "brunch". Gostilna Gezove Jame's special on the day Paul dragged us there was pasulj, a Serbian bean soup with smoked sausage. Really good, and extremely affordable.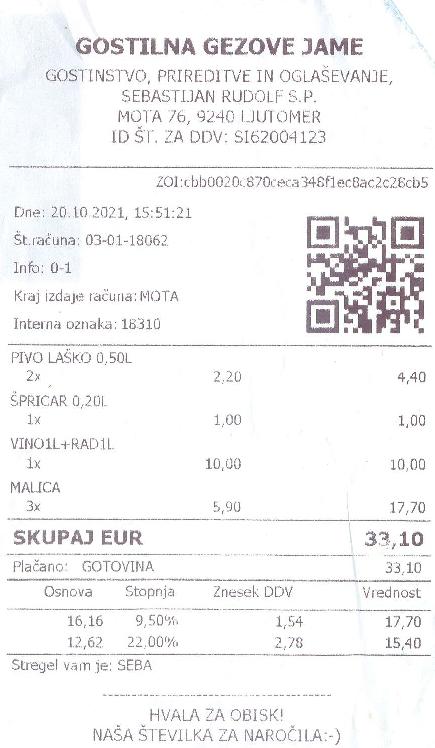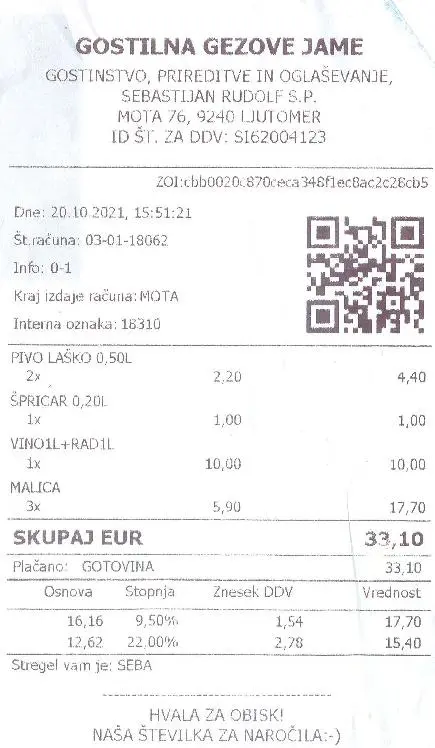 Whether you pay 1 Euro for your 50:50 wine and sparkling water spritzer, or whether you buy a liter bottle each wine and sparkling water, it works out to a Euro a spritzer :-) Beer sells for maybe a Euro, maybe €1.09 in the supermarket, so €2.20 is fair. And €5.90 for a large bowl of soup/stew with bread on the side is not bad at all.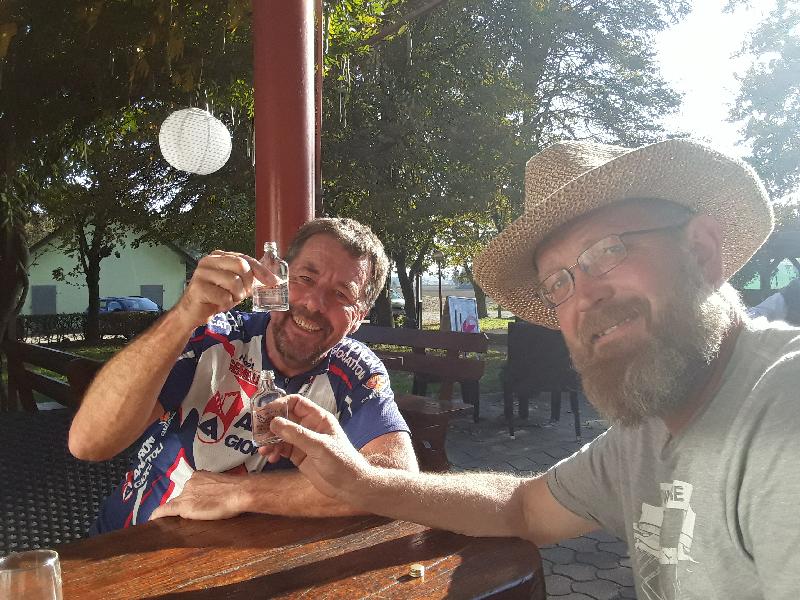 You also get a free chaser each — or maybe that was just Paul's good looks.