Episode $NEXT in our quest for affordable free-range meat.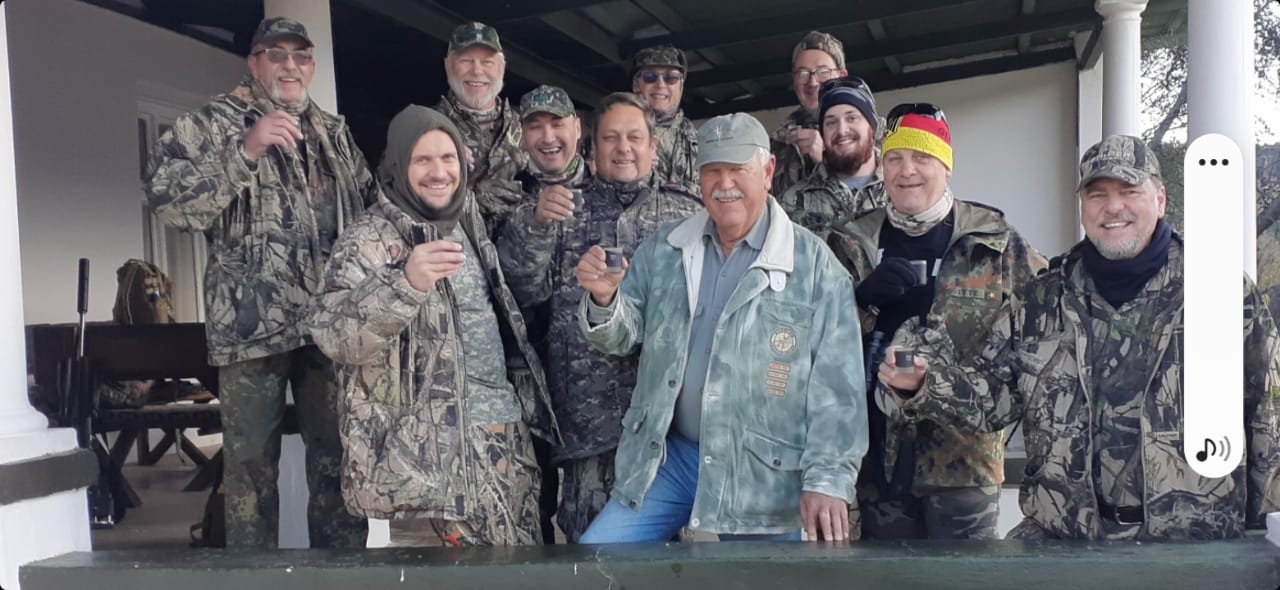 Jägermeister at 07:30 before heading out.
It was a challenging hunt. It was windy, so the buck lie low and don't move around much, so we struggled to find them. I didn't shoot anything (this is not an issue for me, I go for the drinking afterwards :-)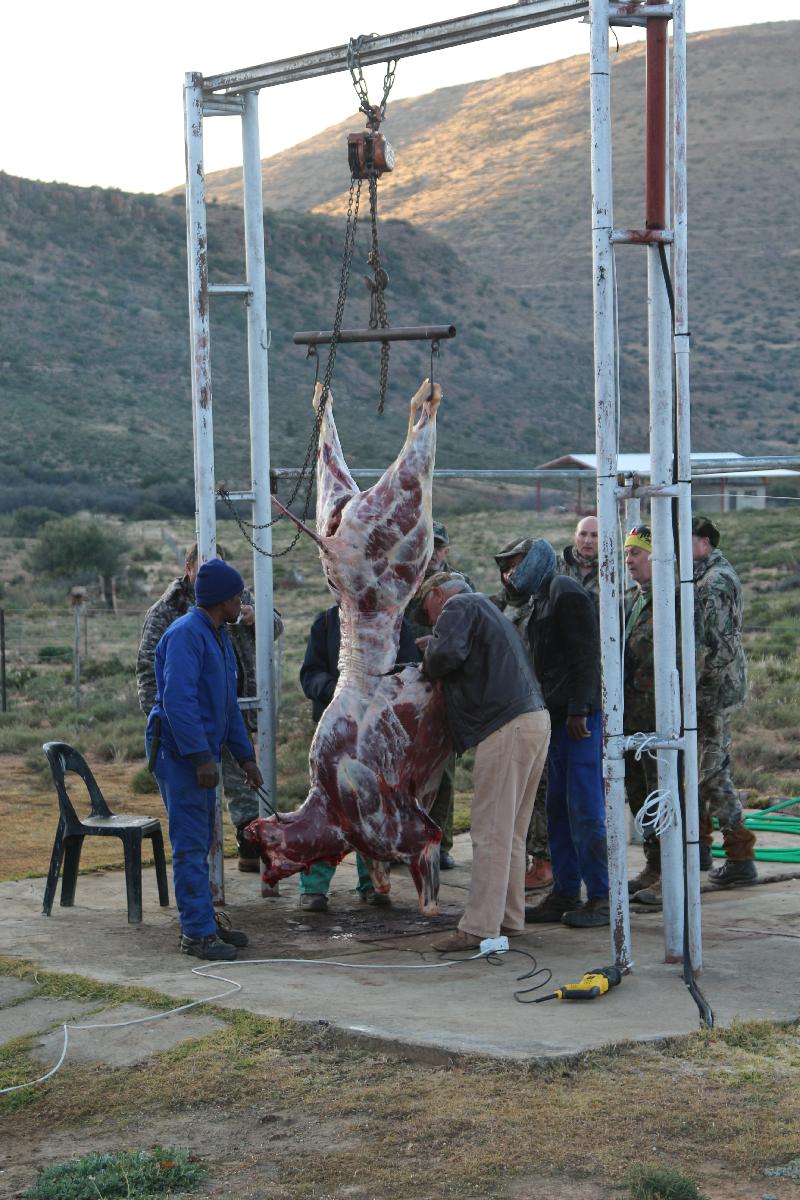 Two eland fell, this is the larger one. Just over 200 kilos meat bone and skin (that's how they weigh them, then you pay R40/kilo. Good price).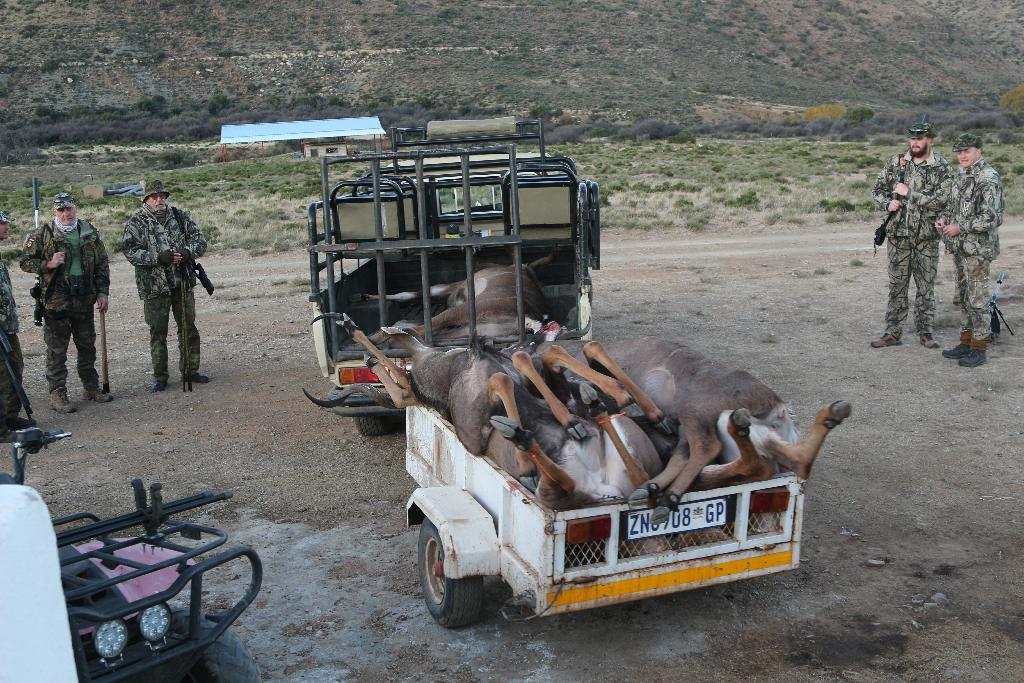 And there were four kudu needed shooting, guys went out, came back, turned out there had been five.
It was still mostly dark when we loaded, hence the crappy pic. The front center carcass is the biggest of the kudu. We hit the road shortly after eight to get home just after five the afternoon. Yes, it's a hella drive.
My share of all this is half an eland, so about a hundred kilos, which we still have to slice dice mince and process. This will take maybe three full days.
Stripping the hind leg. Quite a lot of meat on an eland.