On the R42 just before you get to Heidelberg (26 31 22 S 28 19 27 E, says Google Earth).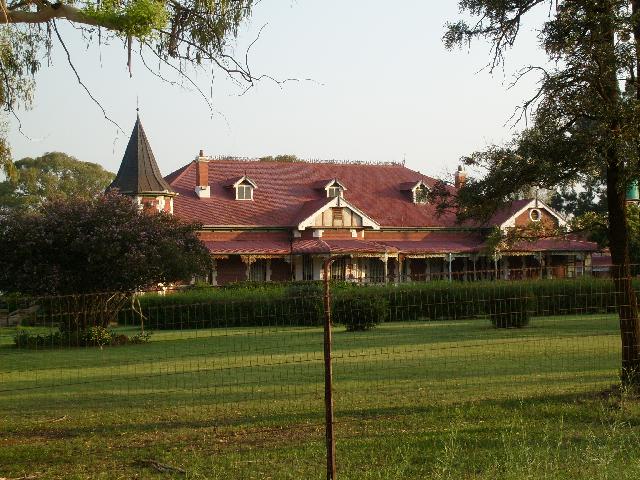 I saw this while driving past at a high rate of knots, hit the brakes, and went back to investigate.
The gate was open, and I'm not scared of "Beware of the dog" signs, so I went in and started taking photographs (the dog turned out to be a sweetie anyway).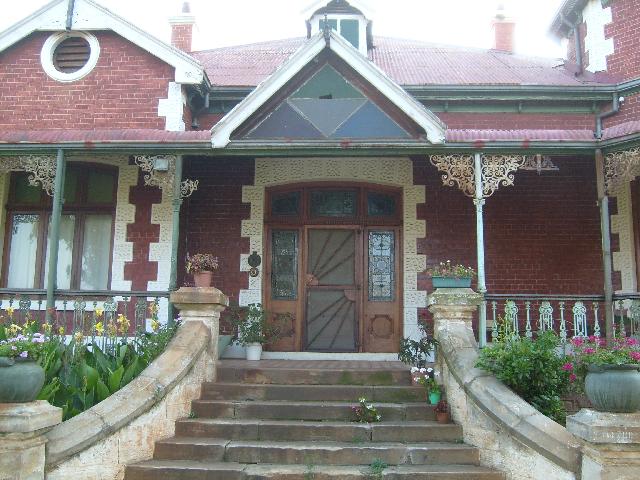 Gorgeous front door.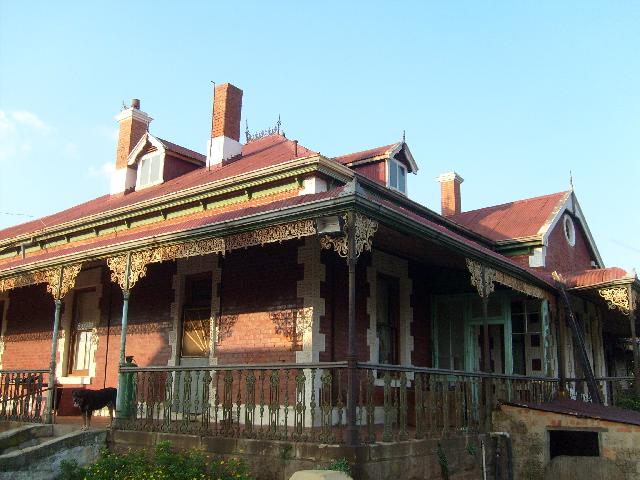 Around the back I met the owners. The old lady told me it's a family home, built in 1905. Her maiden name is Bezuidenhout, and her son lives there now. They're apparently going to restore it, I will have to go past there again sometime to check up on their progress.