A little restaurant called Satori.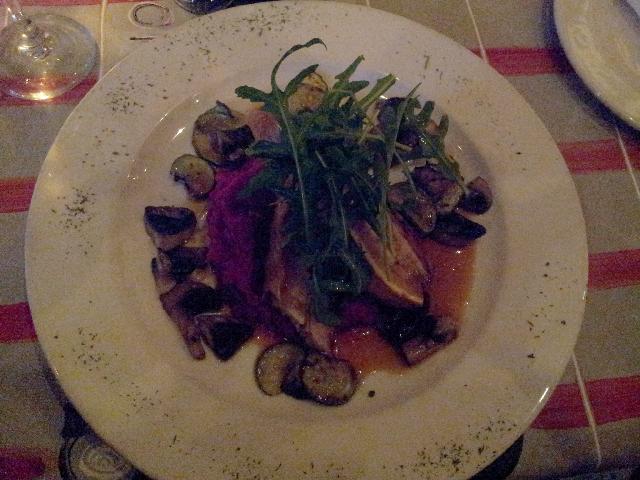 Food is good (this is the Pork Belly – Beetroot Mash – Maby Marrow & Mushroom with Soya, Honey and Ginger dressing — apologies for crappy cell pic), waiters are excellent, the wine menu is above average for this kind of establishment, and the prices are not bad.
What is there not to like?
* Presumably Kalk Bay's best kept secret is so well kept that I don't know it. Yea I know, I'm a nerd.
Write a comment