Dullstroom is a delightful little town I hadn't visited for way too long. That made it the preferred lunch stop.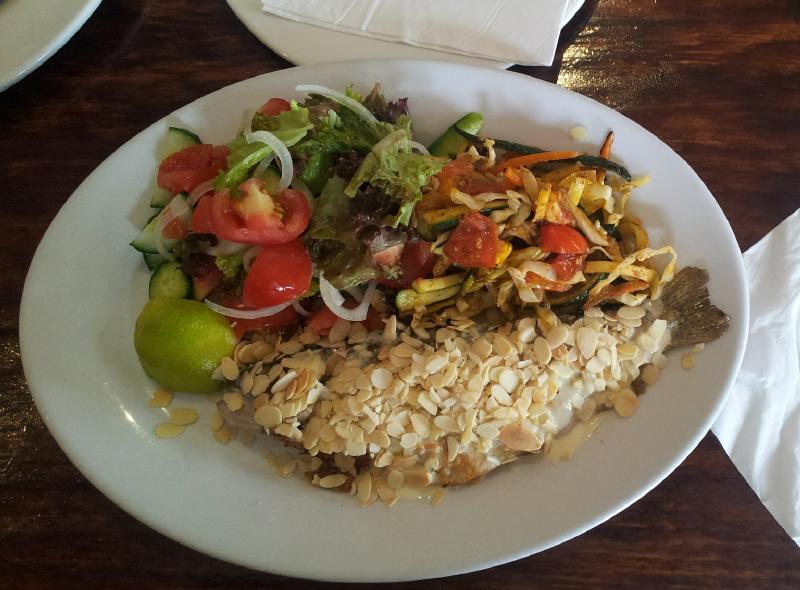 We stopped at Pickles & Things where we had to try the trout. It's what the town is famous for. Then we dropped in at Tram's Antiques where they had a player piano for not a whole lot of money. Coupled with the auspiciousness of the date I only barely managed to avoid temptation.
Next stop, Hops Hollow, "The Highest Brewery in Africa". Personally I don't care how high they may be, I just wanted beer. But when we got there, there was a sign saying "closed on Tuesdays".
So we proceeded on to Sabie where we found the Sabie Brewing Company, where I ended up buying 12 bottles (lager and IPA) after tasting all six their beers. I was impressed by the lager.
Went shopping and booked into the Hazy Park Lodge which is somewhat eclectic but very good value for money at R450 for the two of us, and also about half an hour from the closest Kruger Park gate (Phabeni).
Big bedroom, big living area, lots of kitchen space, available per night or for longer periods (like a month, for example). This would really be a good place to stay if you want to drive in to Kruger every day.