Up early, on the road, and into Kruger.
Now normally the first thing you see inside the park is a herd of impala. Pretty much guaranteed.
Not this time. The doggies had already picked up a following.
We didn't bother joining the parade, but I'm pretty sure they followed the pack all the way back to Phabeni gate.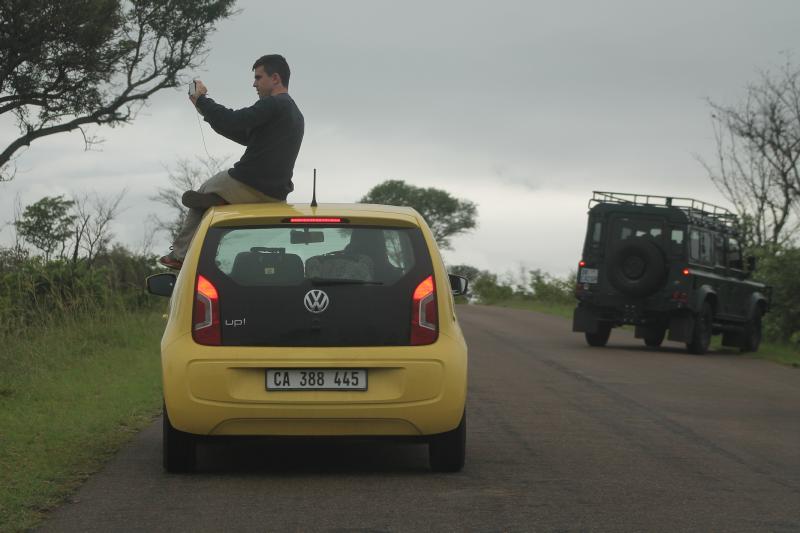 Look at this plonker. There's a herd of elephant just off the side of the road, look where the Land-Rover is looking. Makes for a good selfie, no?
I had the camera ready to film the carnage which sadly didn't happen.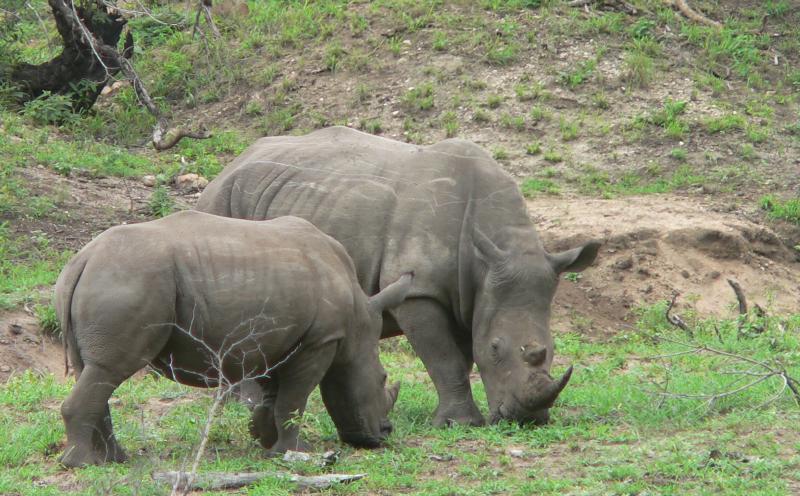 Rhino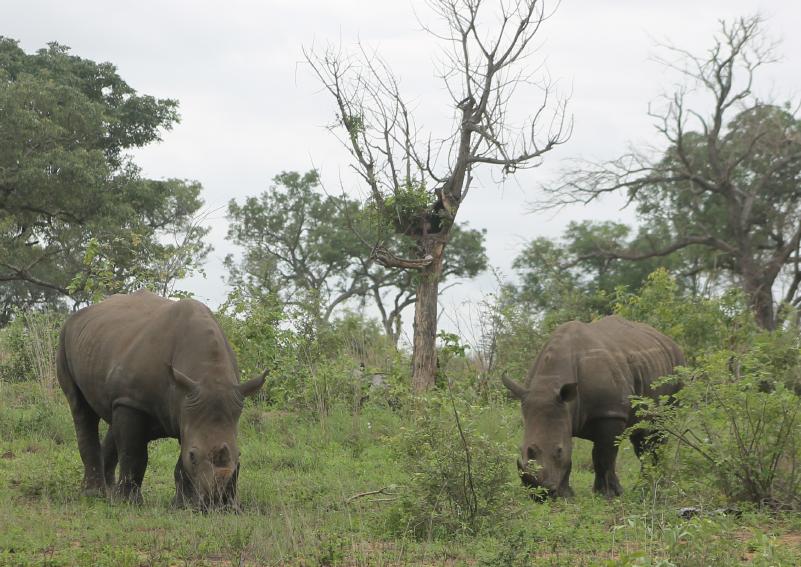 More (different) rhino.
And also the little(r) things.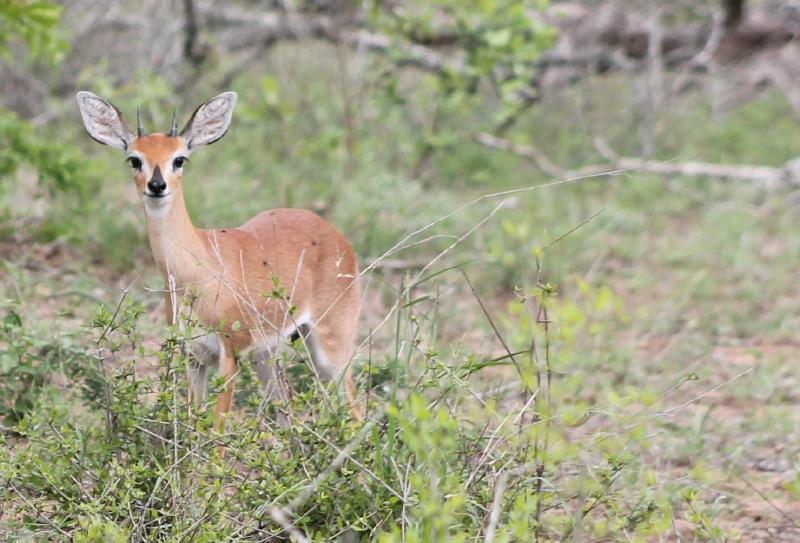 The Kruger was very dry. Look at this poor hippo in a mudhole barely bigger than he is.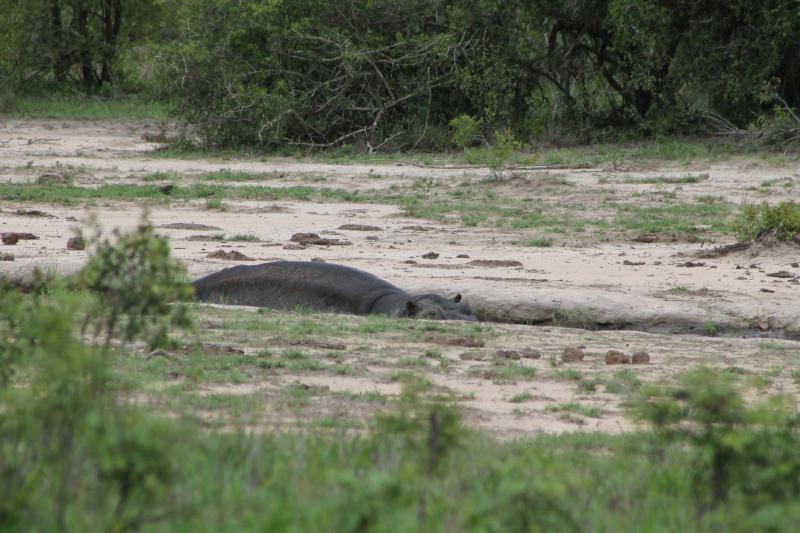 We drove up via Skukuza, Satara, Letaba all the way to Mopani, where we were booked in for two nights. It's a long but very scenic drive.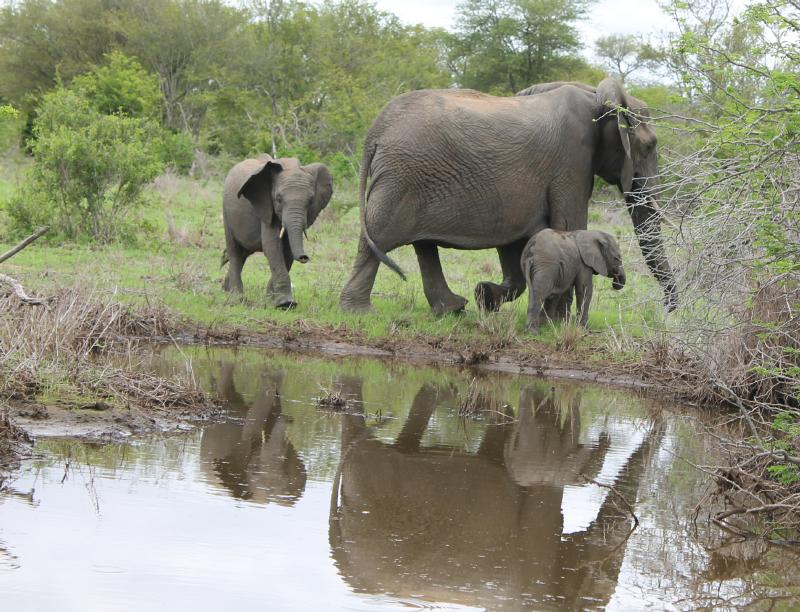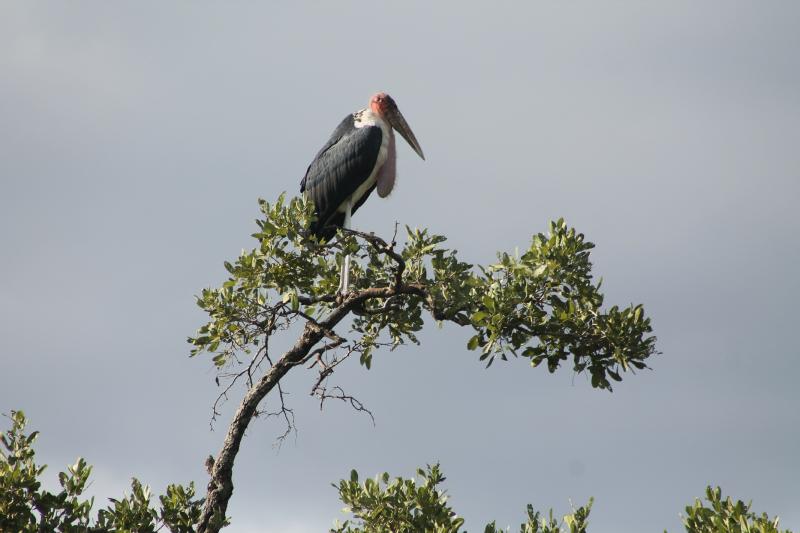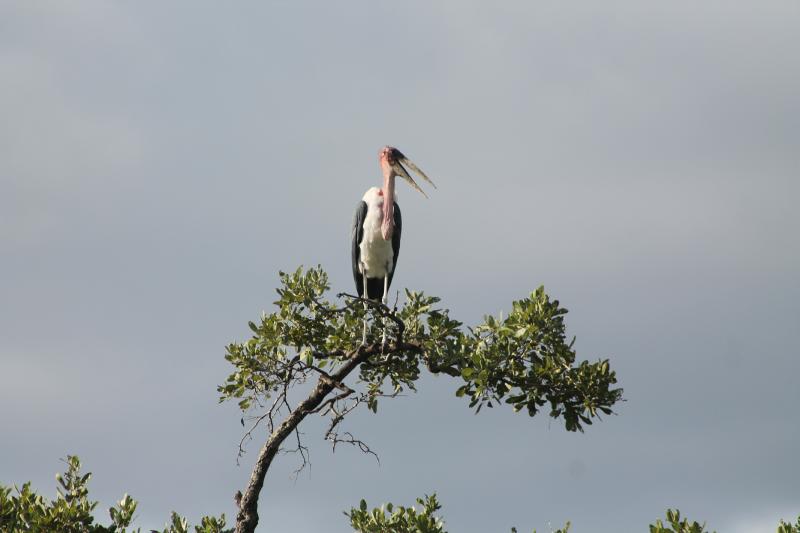 Marabou stork. I grew up on Huppelkind.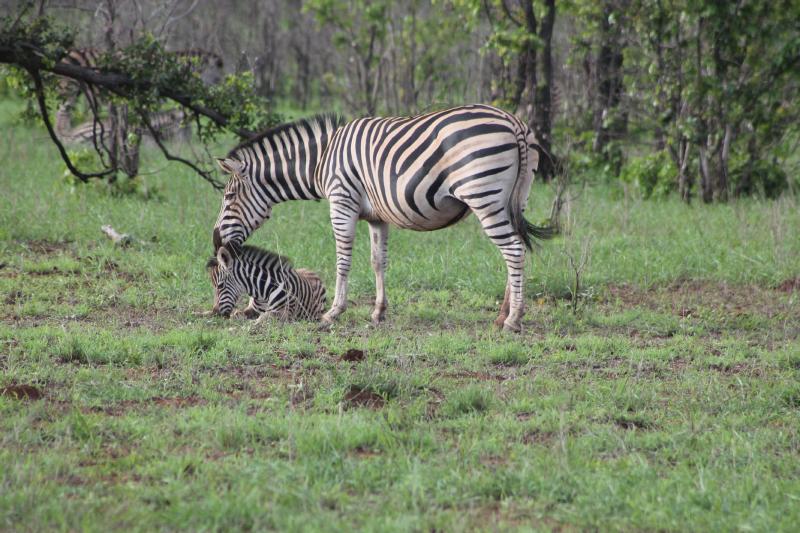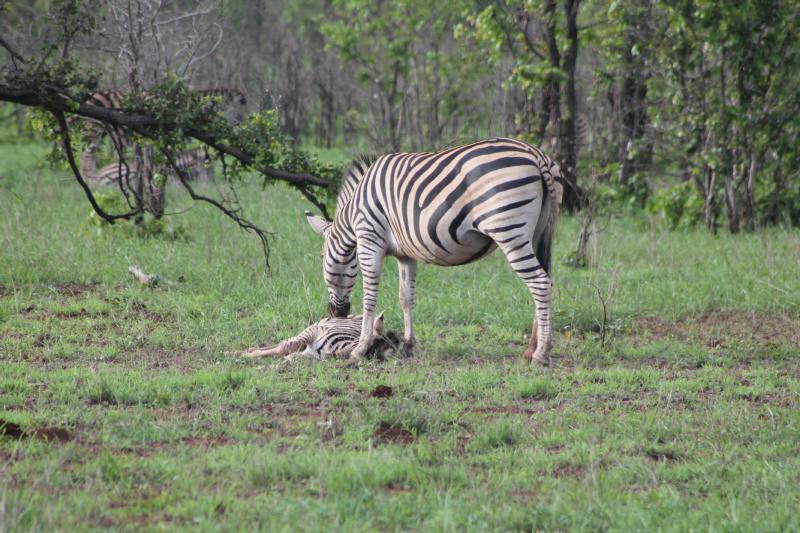 Not that far from Mopani, around 16:30, we came across a herd of zebras. This little fellow seemed to have given up on life, so I decided to come back early the next morning — a dead foal should attract some predators for a photo-op.