For once we slept in. Hitched the teardrop, proceeded on down the road to Skukuza, our home for the next three nights.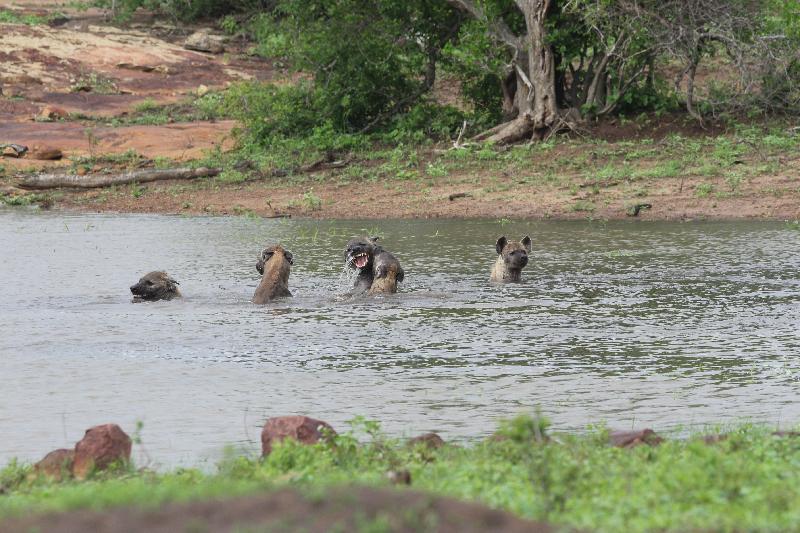 These guys were enjoying the water.
Had breakfast at Tshokwane, again. Some idiots people had a punnet of grapes, which immediately became the target of the resident monkeys.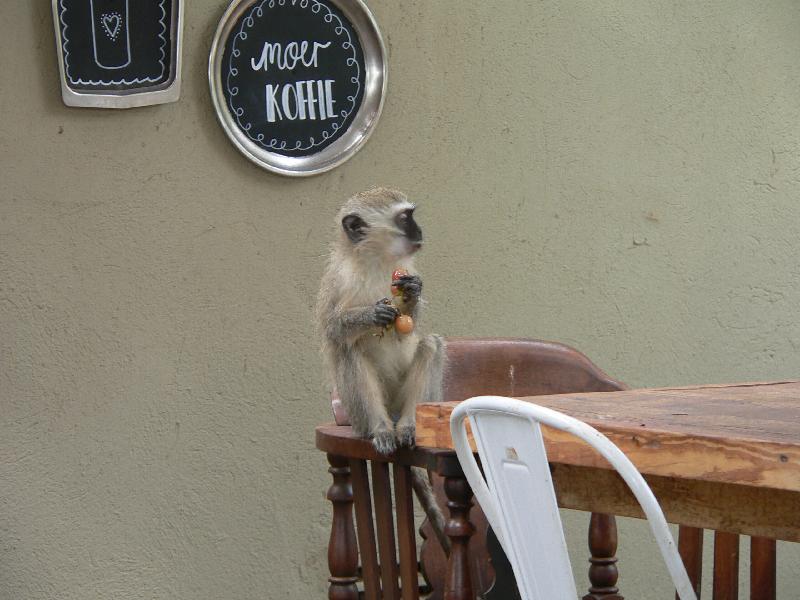 Just after the drift just before Skukuza, there was an unhappy noise.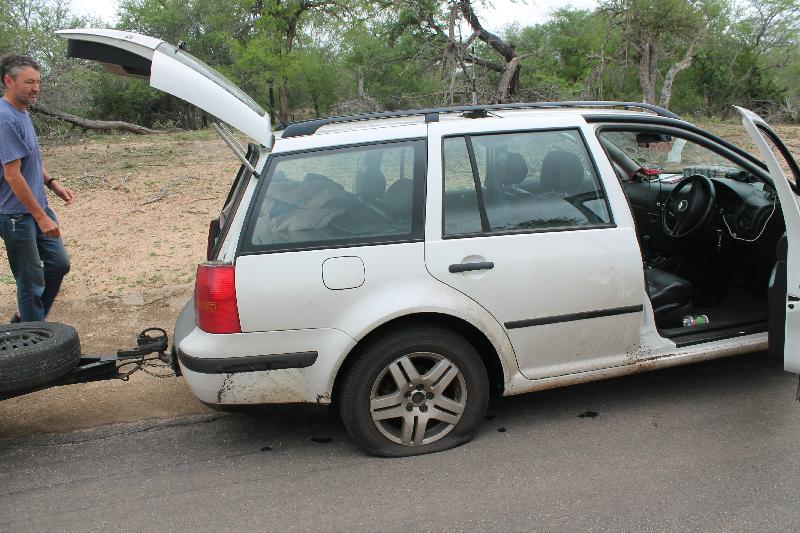 Yes, that's me, out of the car in Kruger. Off camera you will notice Tanya taking the photographs to make sure that if a lion got me, there would be evidence for YouTube.
I had to unpack the car and take the Minus 40 out to get to the spare wheel… no fun.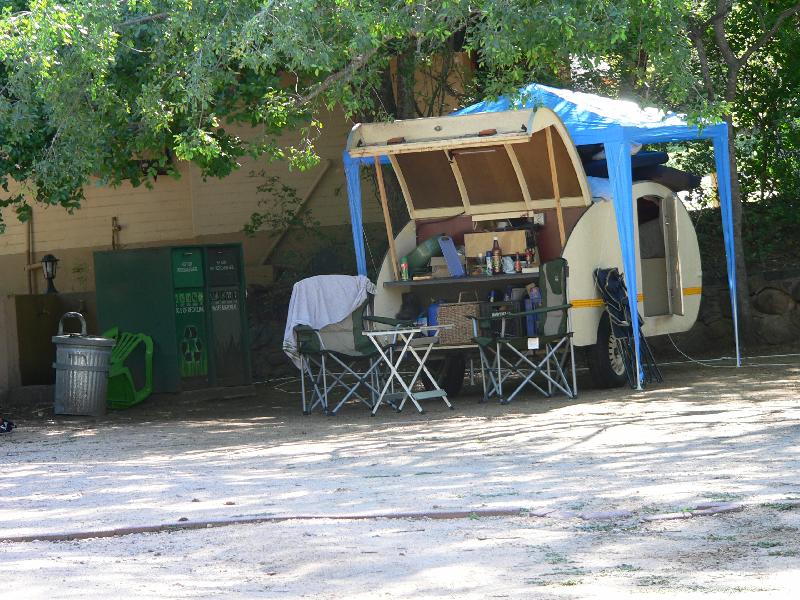 Set up camp on a nice spot in Skukuza, and headed out of the camp, back to Hazyview for a birthday party.
Our leisurely start, monkeyfied breakfast, the flat tyre and…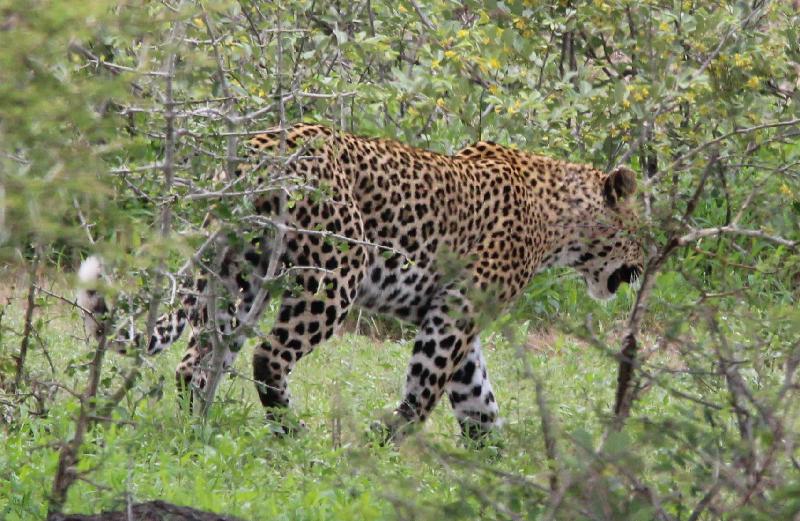 … the leopard* we saw just before Kruger gate made us already late, but I also wanted to get the tyre fixed because driving around Kruger with no spare is just stupid.
But it was after 12 on a Saturday, the end of the month and the end of the year. Fortunately Thomas Tyres could help out — R950 for a new Continental (I put four new tyres on Tanya's car last month for R2250, so R950 is high. But we were out of options).
All of which made us about two hours late for the birthday party.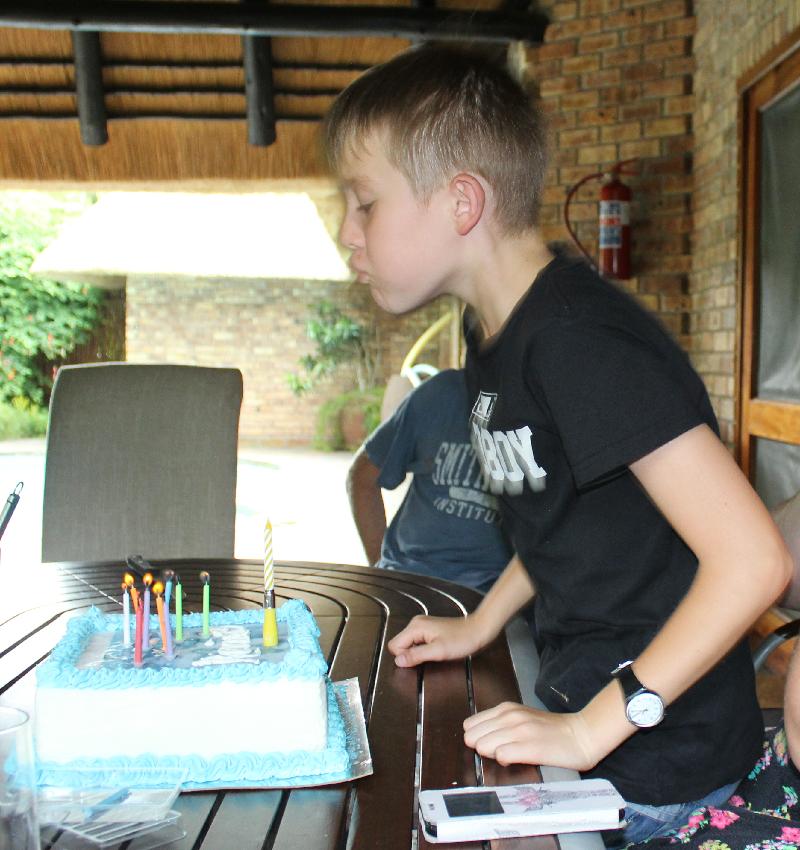 We had to leave early to make sure we got back before 18:30, when the gates close. Got to camp to find Philip and Justine glamping it out next to us, they will share our campsite for the rest of our time here (You pay a basic fee for a campsite for two people, and then an additional fee for each extra visitor up to a maximum of six. Jessica would also be joining us later).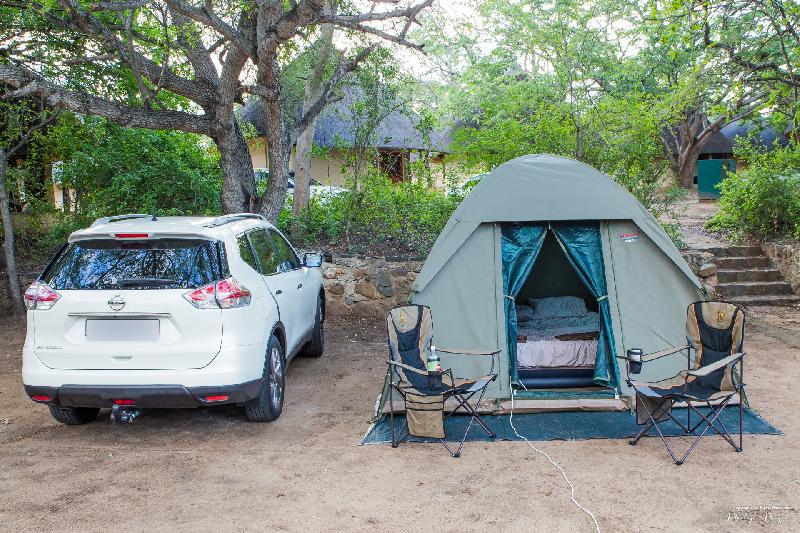 (Philip's photograph)
Proceeded to braai and drink wine and talk nonsense 'till late.
* This is the best photo we have, he was probably around 300m and heading away from us, but Tanya has a 600mm lens which helps.