Went out early, drove up to Afsaal to check (again) if the hyena had not come back. No joy.
But we did spot the morning drive vehicle parked in one spot for too long. So we went to investigate.
One, maybe two lions, quite far off in the bushes. We were not there long before they left, direction Afsaal.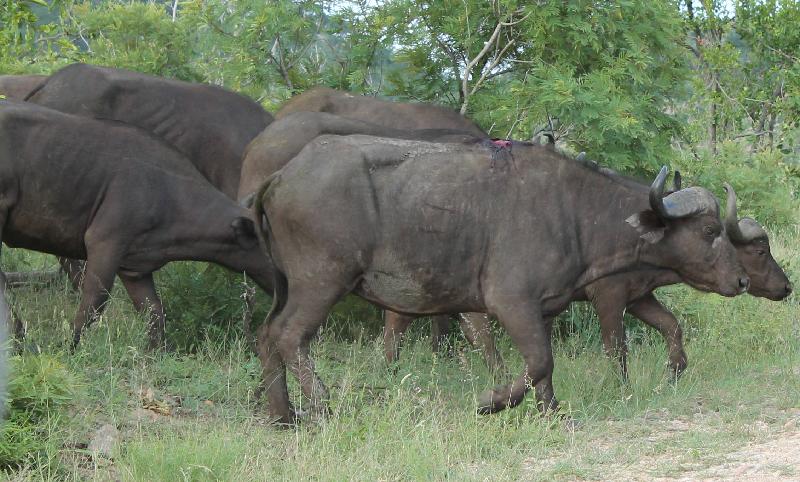 Saw a large herd of buffalo on our way back to camp, this one had a nasty gash on the back.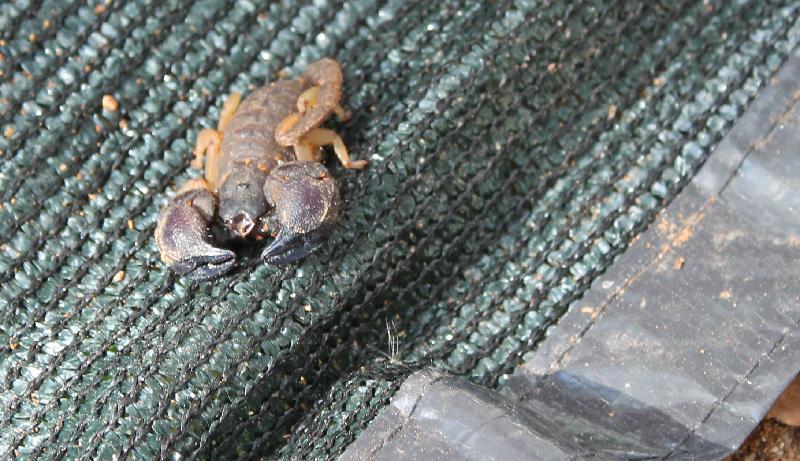 Packed up the camp, found two scorpions under Philip's tent. Big pinchers mean (relatively) harmless, right?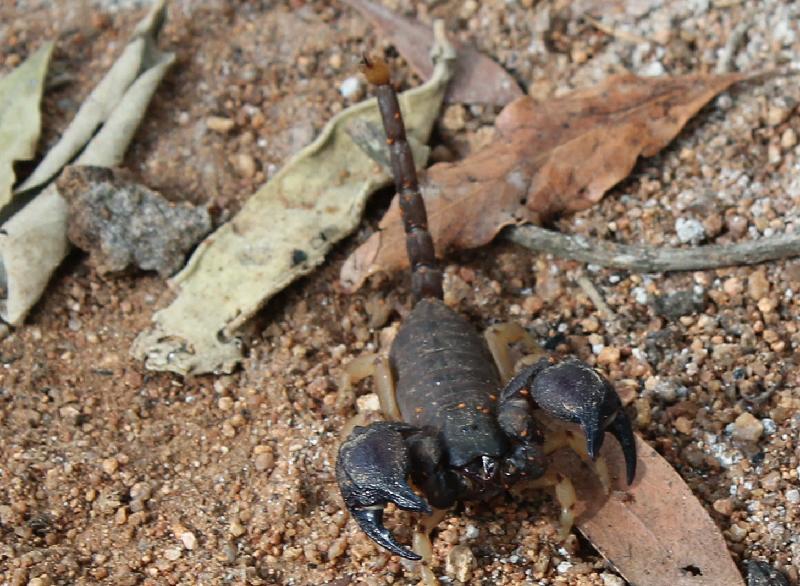 Right.