I expected to wake up to the typical noise of a city but Federico's place is wonderfully quiet. We were up early anyway, that's how we roll. Rescued our car from the parking garage and made our way out of Genoa (I keep wanting to type "Genua"), heading south — autostrada to Piana and from there the back road to Cinque Terre. It wasn't the best time to visit but we knew that — think of it as a fishing expedition*.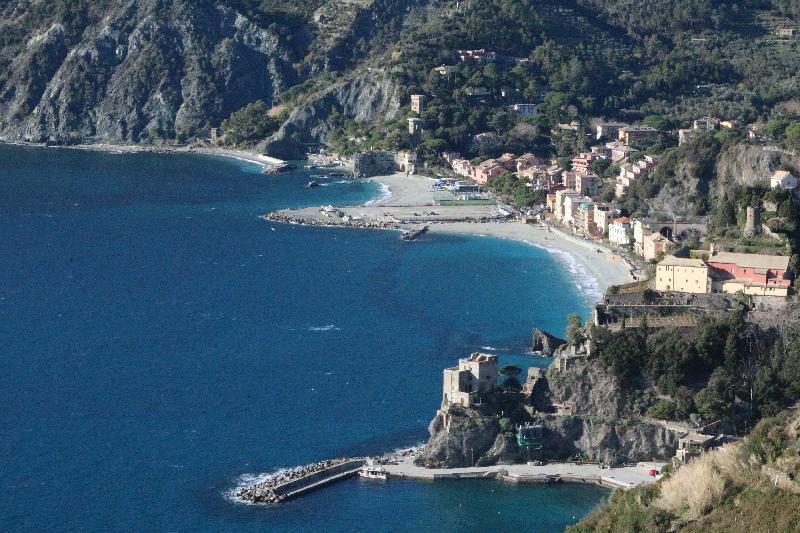 Monterosso al Mare, where we had lunch (well, Tanya had a sandwich which ended up being enough for both of us). Looks like the kind of place I'd enjoy spending more time in.

I discovered that my cellphone has a panorama mode.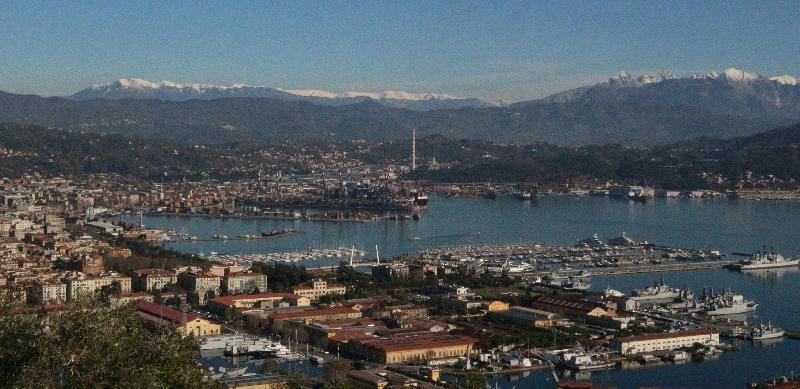 La Spezia. One of Italy's biggest Naval Bases.

Still playing with the panorama mode.
It was getting late so I started pushing for Venice. Autostrada, no more sightseeing. Reached Venice Airport at a quarter to five. Handed the car in, boated to Guglie (but we're not talking about that).
The room we AirBNB'ed is in the perfect location. Top end of Calle Colonna, next to Alla Corte Ostinati. You have to turn into Calle del Magazen, something Google Earth didn't tell me, so we had to hunt the place down. No problem, Venice is tiny. The bed was the most uncomfortable one I've slept in maybe ever. But the location is great.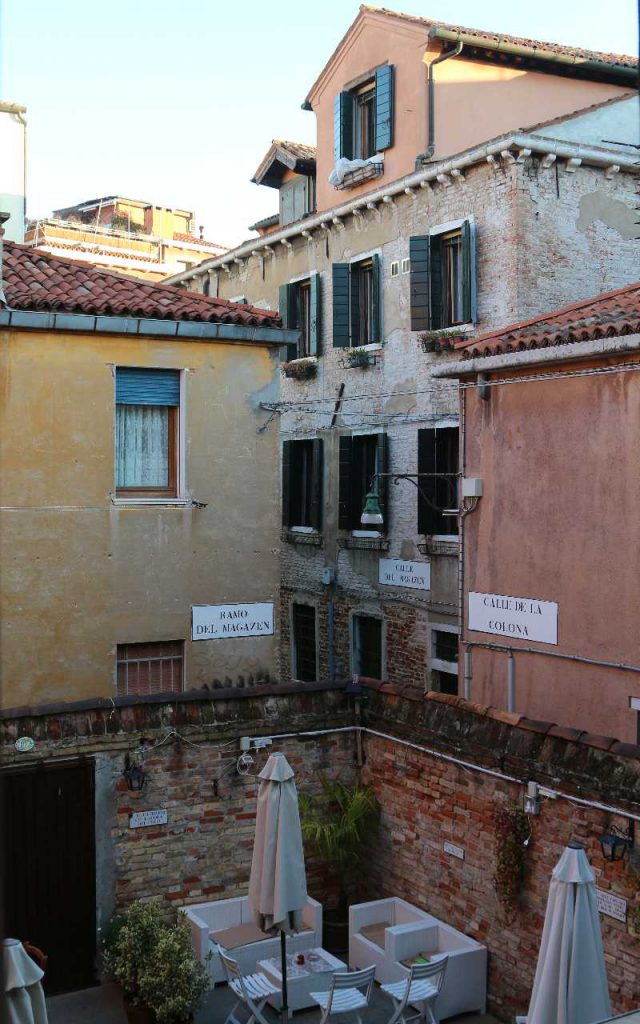 View from our window. Alla Corte Ostinati below, dogleg to Rio Terá San Leonardo straight ahead.
Next time, maybe fly into Genoa, take the train down to La Spezia, stop over at some of the little towns on the way. Then… Idunno yet.