As mentioned previously, Tanya insisted on coming along on this trip because she has a scrapbooking friend in Graz.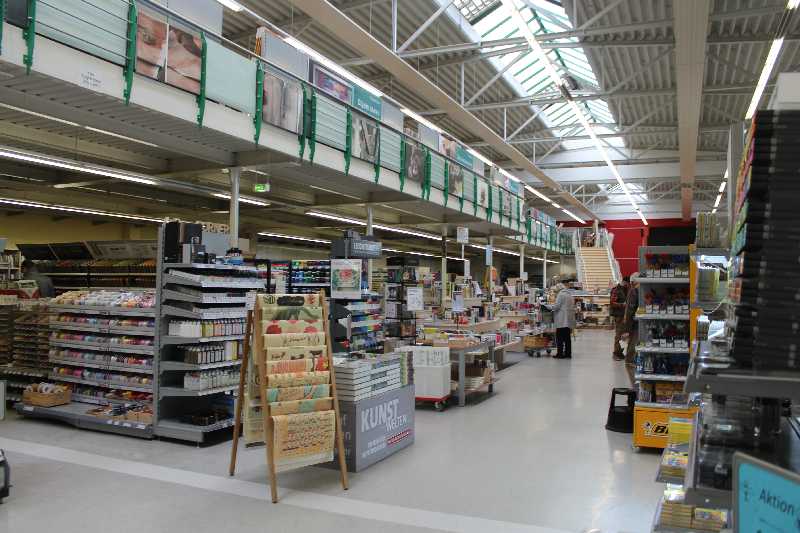 So the first stop was a rather large arts crafts and scrapbooking place, after which we found parking close to the Graz Cathedral and walked down Hofgasse and Sporgasse into the centre of town — which was packed.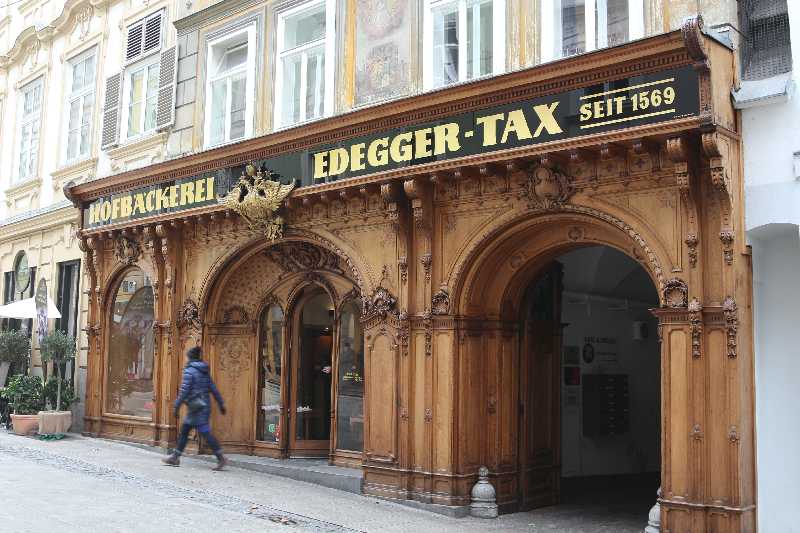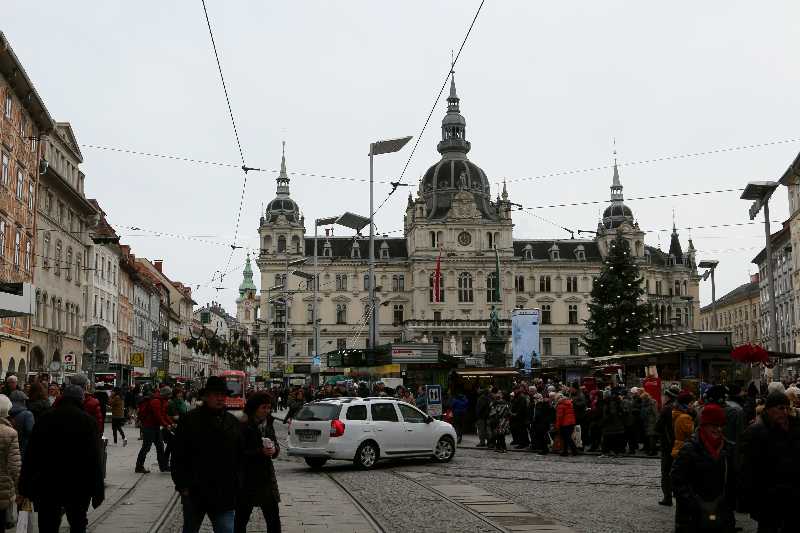 The weather wasn't so great for photographs.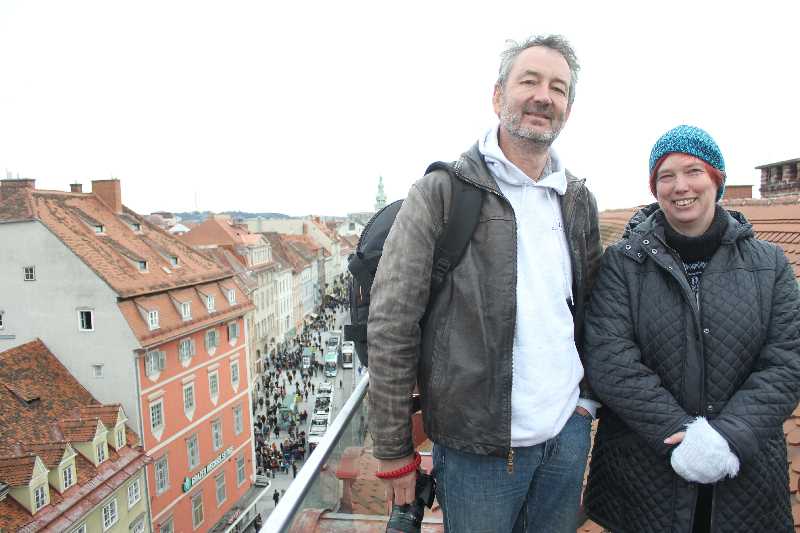 This is the view from Freiblick, a rooftop cafe above Kastner & Öhler. It was cold. The wind chill up there was bracing. There were people sitting outside having coffee and stuff. I suppose you get used to the cold.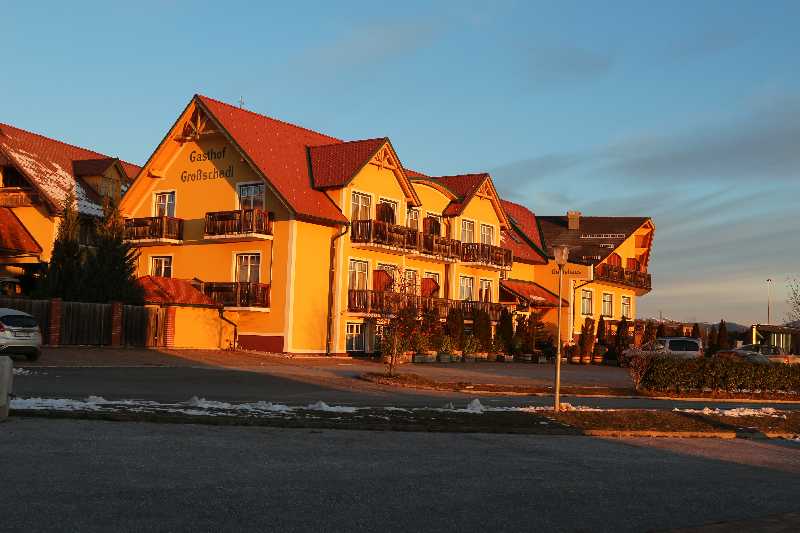 Our hosts had booked us into the Gasthof Grosschedl zum Kramerwirt which is close to where they stay, outside Graz. Slightly upmarket from what I normally pick, very nice of course.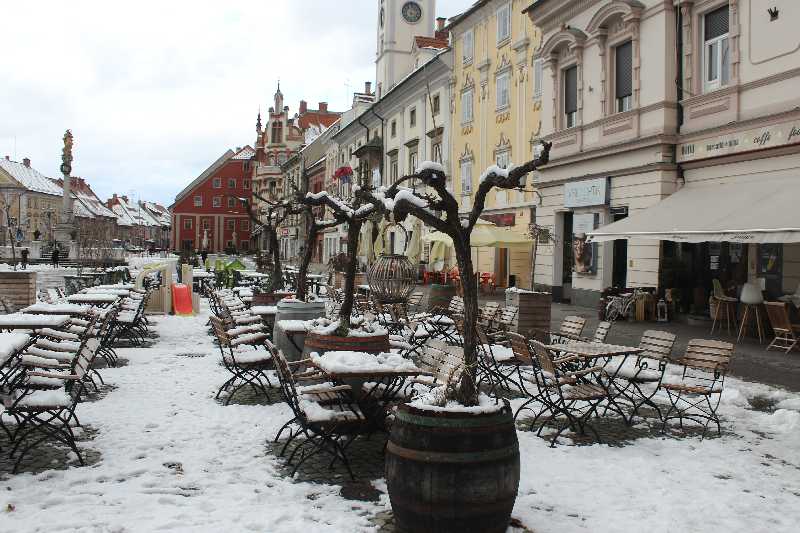 … and back to Maribor, where it had snowed while we were in Austria.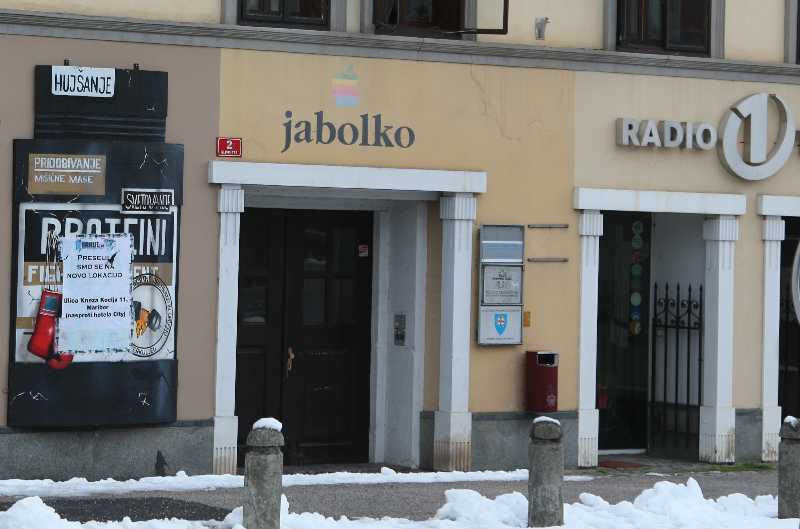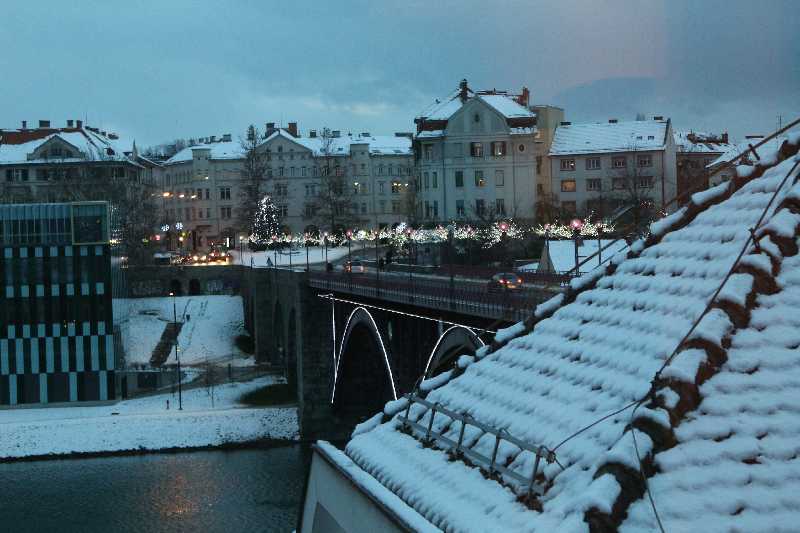 Pieter found us a very nice place just around the corner from the main square, on the river. This is the view from there, facing south. The building on the left is the Maribor U Faculty of Medicine. We had the place to ourself — Pieter was still booked into his place for one night.