We're South Africans, we need a stoep so we can braai.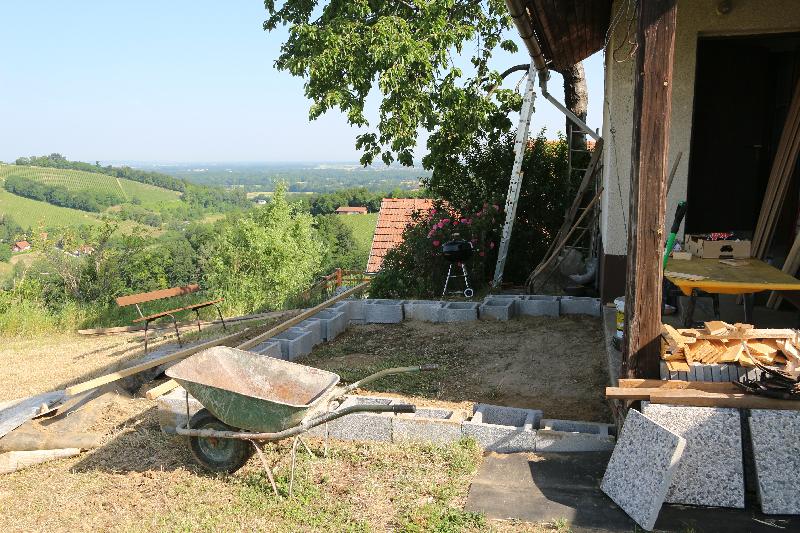 Bricks are easy, you go down to the Mercator Tehnica, point at the picture in their book, and say "potrebujem dveiset" or whatever number you need and before you know it they've loaded them into the kombi* and you're good to go. Pretty much the same for the cement slabs, except that we got them from the Bauhaus in Varaždin.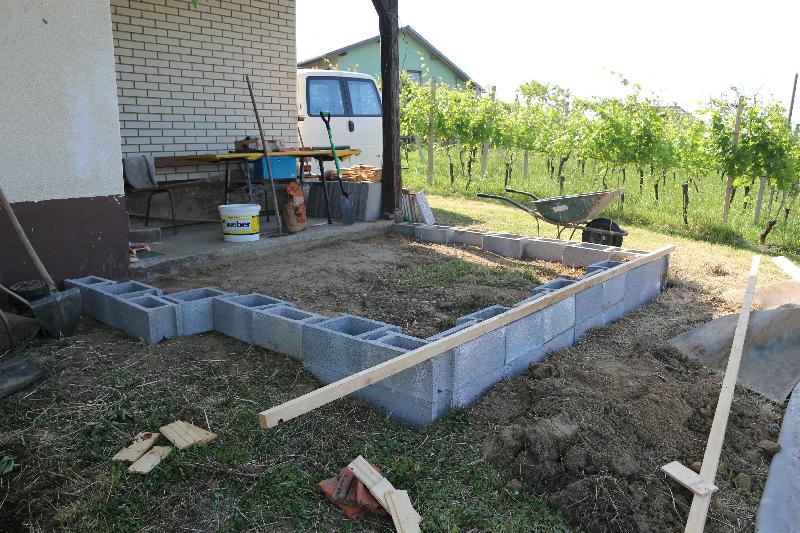 We used wide and narrow bricks to form little interlocks of concrete to hopefully hold things together.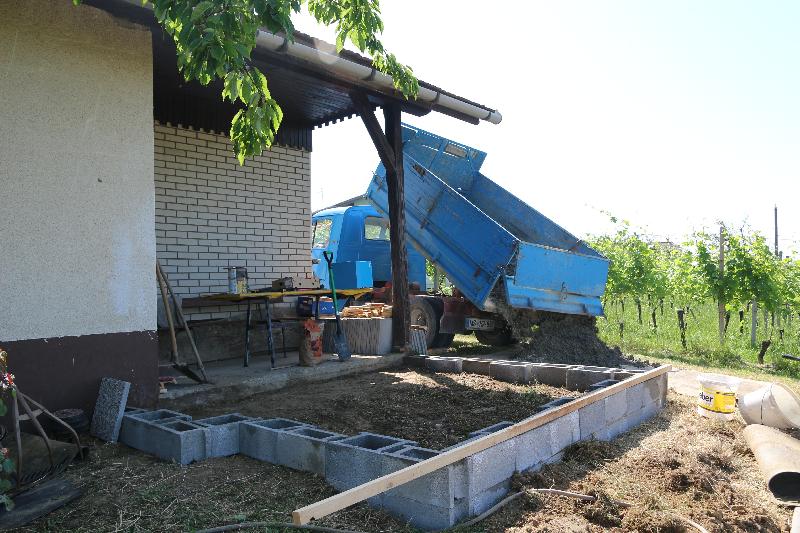 But to get concrete delivered we had to go through a few intermediaries. Anton, who drives the lorry, speaks no English. We asked Branco to ask Anton to deliver two cubes. After the first cube we realised we only needed half a cube more, so we phoned Branco who phoned Anton and fortunately the message went through.
In Slovenia there's no doubt as to who is going to do the work. You are going to do the work. Moving a cube and a half by hand is hard work.
Looks good though.
* We bought a kombi. T4, 5 cylinder diesel, from some farmers (really decent people) in Kranj. Transferred it at 19:00 the evening (DMV open until eight or something), got insurance at the same office, and we were good to go. Even better, when we parked the kombi and came home, we handed the plates in and they credited us with the remaining licence fees for the rest of the year, and we only have to pay licence fees again when we are there and back on the road.