So this time we flew with Turkish Airlines, Cape Town to Zagreb via Istanbul. Quite a nice flight, in that the first leg is long and the second quite short, unlike the Ethiopian Air flight which wakes you up halfway through to change planes.
Also, Turkish gives you 40 kilos baggage allowance, which meant I could bring a mess of brass fittings and some poly water pipe and more — because a brass elbow which costs me R12 at the Muizenberg market costs pretty damn close to 12 Euros here and at a 16:1 exchange rate (this was before Squirrel caused more kuk) that's a big saving.
But the leg room is atrocious. No seriously, if you're like 5'2″ I will recommend Turkish, but for us six footers it's ridiculous. I normally travel with my rucksack under my legs and my feet kicked under the seat in front of me. Not on Turkish, oh no. Only one place for the rucksack, and that's overhead. And even then there's no room to move.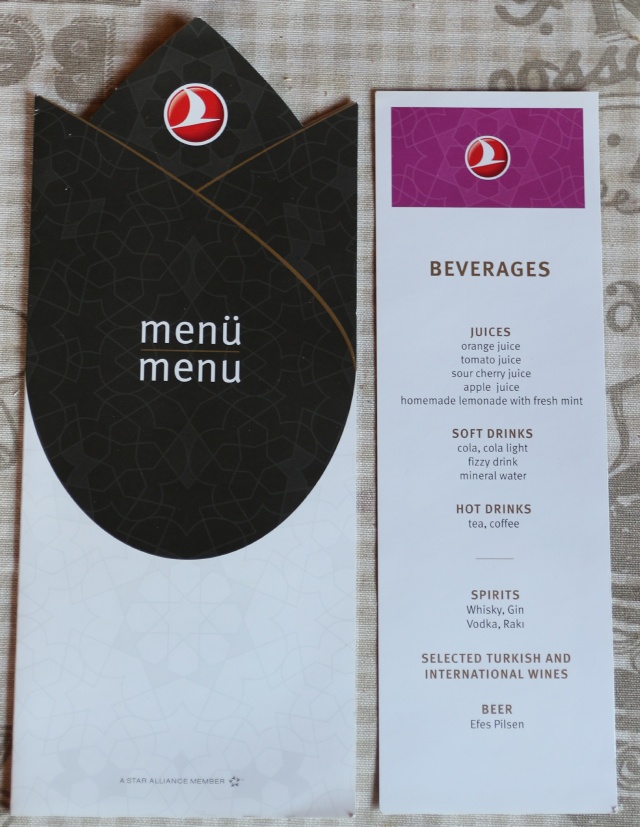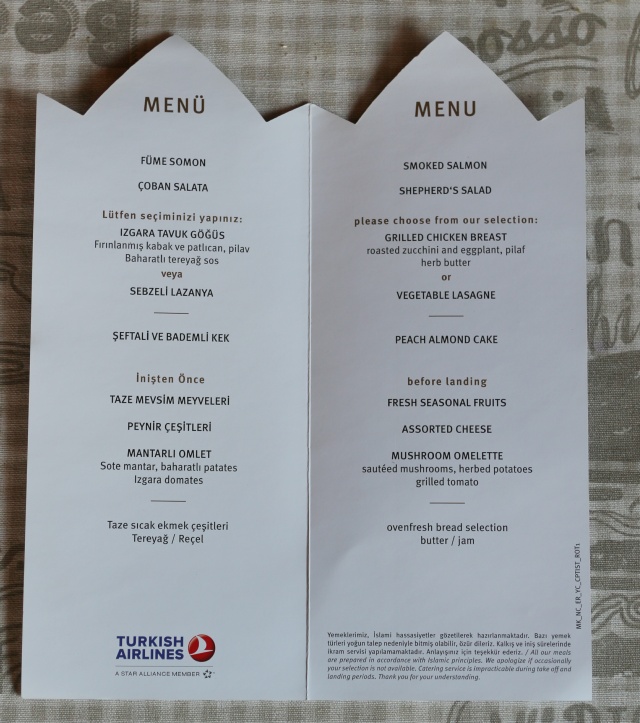 And look at the nice menu you get. You know what? In the end it's chicken or beef (in this case, chicken, and maybe veg lasagne if you ask nicely — we were not given the option). And the food's worse than Ethiopian's, which makes it pretty much piss poor (for the record, I think Ethiopian Air's food is not bad at all, given the challenges).