There are some antelope you don't spot very often in Kruger. Sable, Roan, Tsessebe, Reedbuck and Hartbees are the ones to look out for. Eland are apparently not that rare up north but I have never seen one in Kruger. Not that we've ever been up north :-/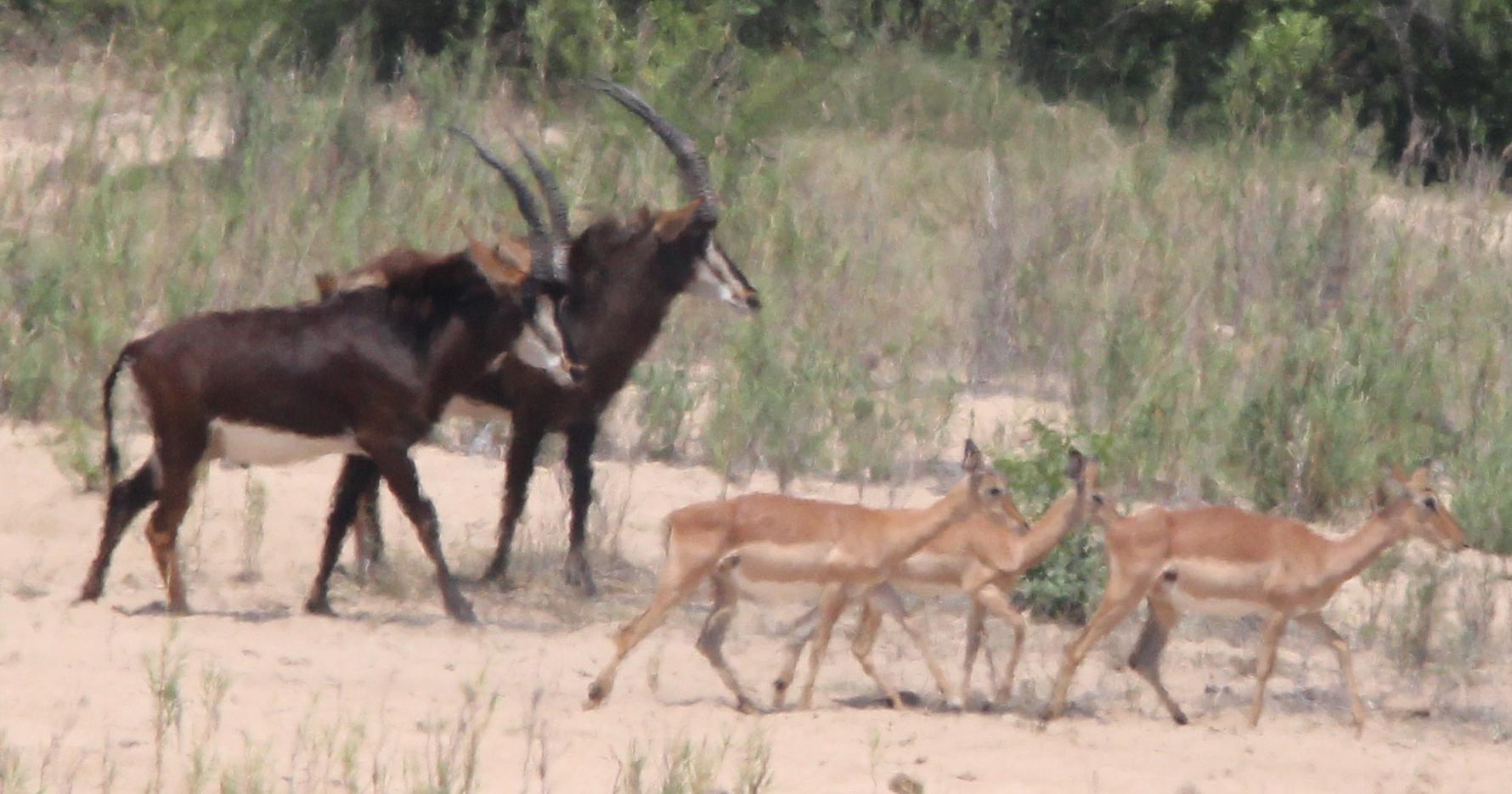 We saw these two Sable close to Skukuza from either (can't remember) the bridge over the Sand River or the bridge over the Sabie. At the limits of the 600mm lens and no, the lens is OK, it's heat haze that messes up the photograph (click to embiggen to on-the-camera resolution). This was around half past ten in the morning. Yea, it's too hot out there by half past ten in the morning.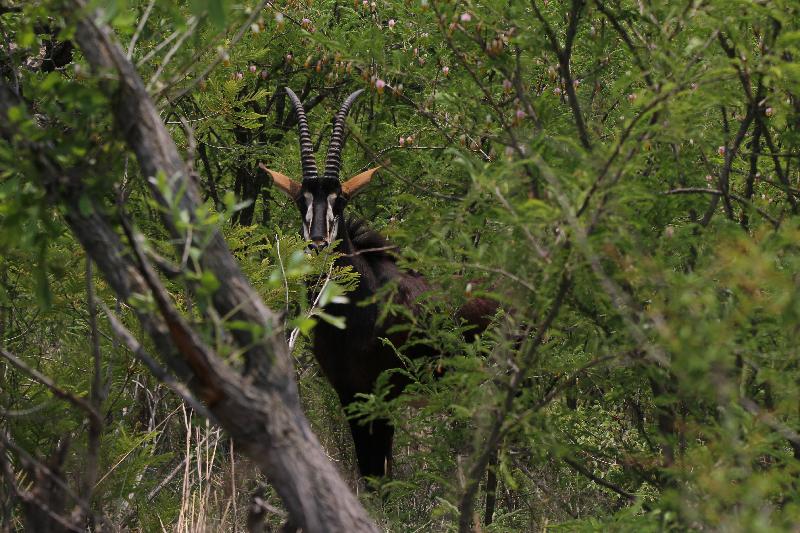 This one was close to Pretoriuskop, which is their stomping ground. He was in the middle of the road when we saw him but disappeared into the bushes real quickly and did not stay around for long.
(We saw a lone Tsessebe before, also close to Pretoriuskop).