I mentioned the worm farm before. Turns out, if you feed them bits of tomato, you get a garden full of tomato plants. And that leads to lots and lots of tomatoes :-)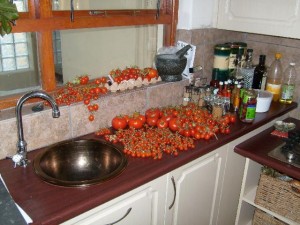 Only one thing to do! Deb's slow roasted tomatoes!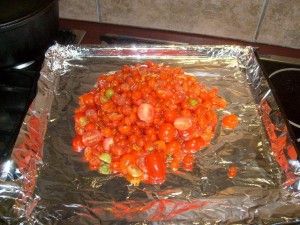 Halve tomatoes (this takes a helluva long time). Cover with oil and herbs (I did this in a bowl).
Spread on baking sheet.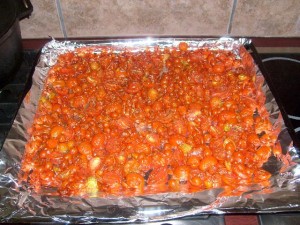 Roast for three hours at a touch over 100C.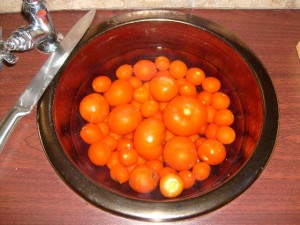 This took care of about two thirds of the tomatoes. Here's the rest, covered with boiling water…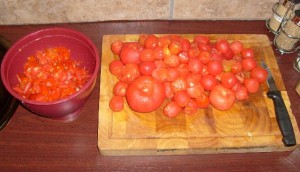 … and skinned (this, also, is a helluva job). The skins etc goes back to the worms, of course.
I used these to make tomato bredie. Used beef, this time (a 1.1 kg hunk of silverside, cut into cubes), did the flour thing, did the space thing, and eventually did the dumplings thing. No pictures, we were too hungry by then :-)
And by the looks of things, there's about twice as many tomatoes still on the way…
Write a comment