So I have a supposedly complete set of kitchen cabinets, in flat format. And I have to make sense of it (they included some very sketchy drawings for some of the stuff but not for all).
So I started sorting out things, putting pieces of the same unit together, as far as I can tell. Now, if I had a complete set of everything, I could figure it out, but nooo. Firstly, I'm supposed to have two 300 deep wall units, for over the stove. Turns out I have four. The one extra might be intended to go above the fridge, but I took that out of the design, the other extra is a duplicate of the one over the stove. I guess if I want to stuff something up, that's where I need to start.
Julian at Lansdowne Boards assures me I didn't pay for the extra stuff, hy voel 'n veer.
On the other hand, I'm supposed to have four fixed shelves for the microwave unit, and I only have two.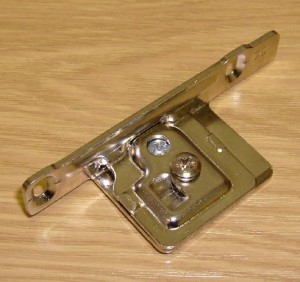 I also have no idea what this is, but Julian phone-IDed it as part of the drawer assembly, I will have to go there to have a look at where and how it goes.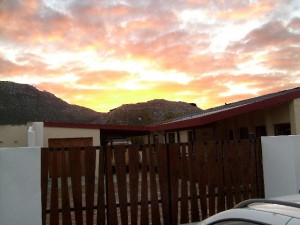 Sunrise yesterday morning, slightly gippoed (original).
Oh, and why does it feel like Christmas? 'cos the kids get toys which have to be assembled by Yours Truly, that's why. Except the toys come with rudimentary instructions…
Write a comment