We were on the road by 1/4 to 6.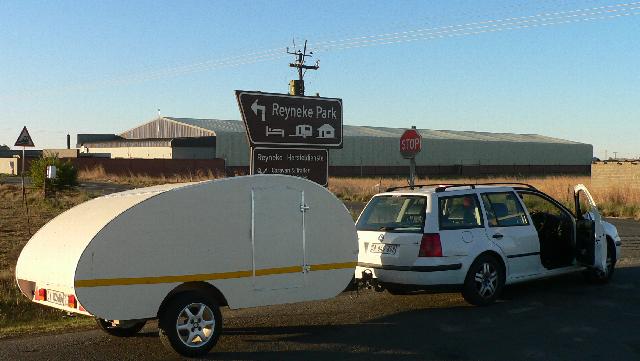 There was a sign just outside Bloemfontein, saying that due to the roadworks it was advisable to take the R30, which from experience is not a great road. I decided to go via Bethlehem / Vrede / Standerton — a route I've taken before. Stopped at Pro Sport Standerton because we still needed a table, a hat for Tanya, and a braai grid. A long time ago I bought two guns off an old fellow in Vrede, and Pro Sport stored them for free until I licenced the one and a friend licenced the other. I'll stop there every time I pass by, find something to buy. Their prices are good too.
The road to Nelspruit goes via Badplaas, a place I spent way too much time in once — but the less said about that the better I guess.
In Nelspruit we went shopping, buying food from the Spar, a cap for the teardrop's Burquip axle from Nelspruit Trailer Parts, and way too much booze. Camped at Lakeview Lodge, again courtesy of google and a quick phone call.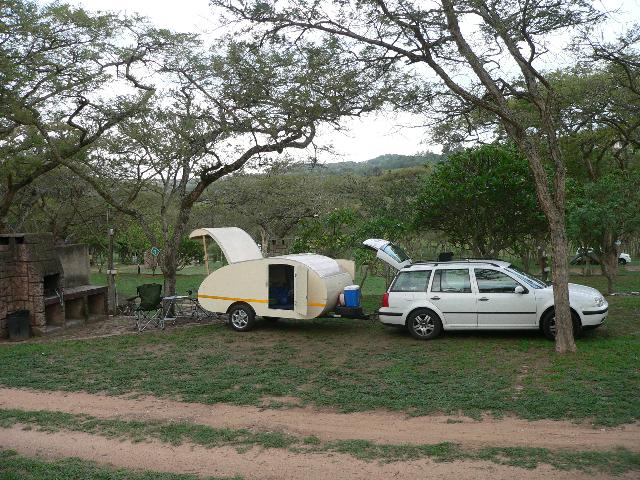 Braaied a steak (on the gas braai, shock, horror – but it was good).
This little fellow came to visit.