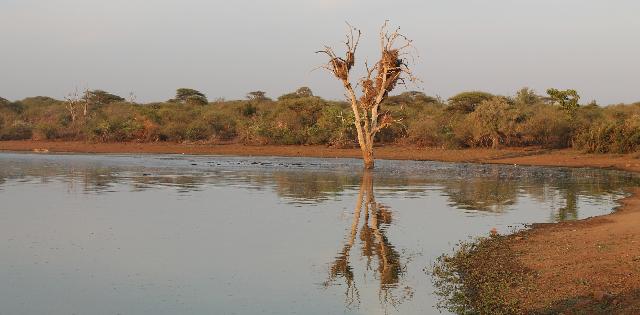 We got up early* and drove over to sunset dam to see whether there was anything interesting there. Not really. Went back over the bridge and took the S128 towards Skukuza.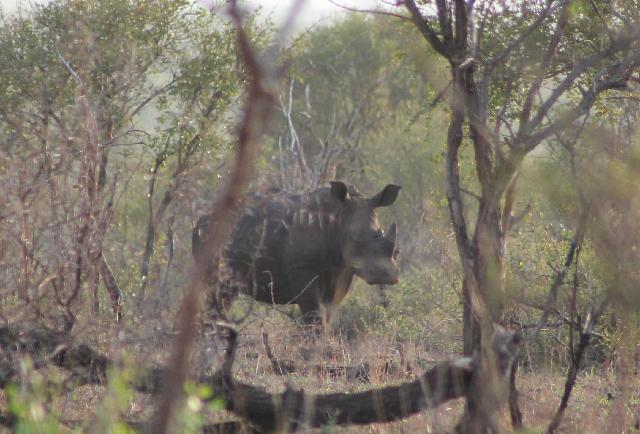 Rhino in the bush.
Korhaan through the bush.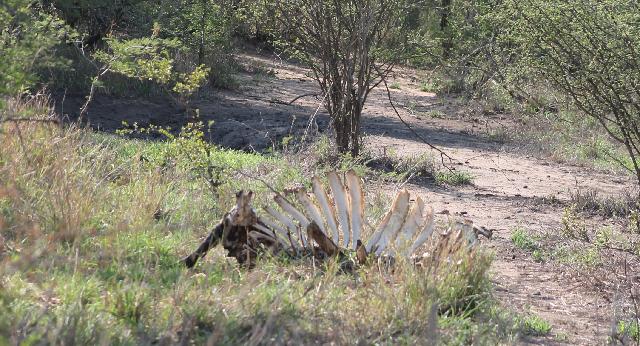 Something big died here (looks like buffalo?)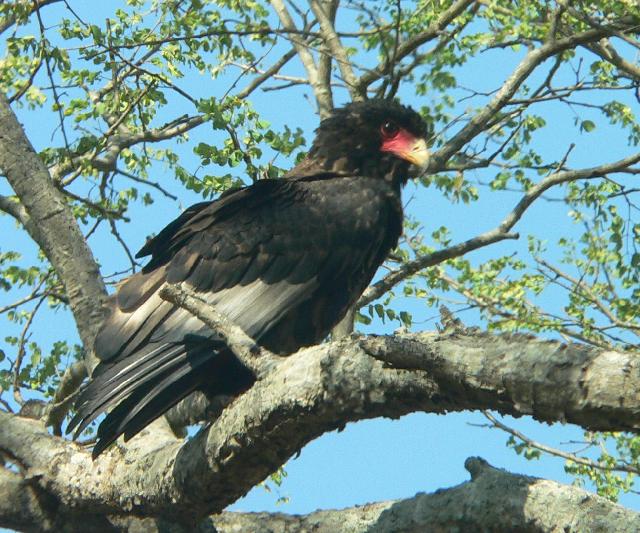 Bateleur.
An approaching car stopped, told us there were lion (with cubs) in the dip ahead. We carefully scouted the first dip but it turned out to be the second. Not hard to spot since there were a few other cars there already.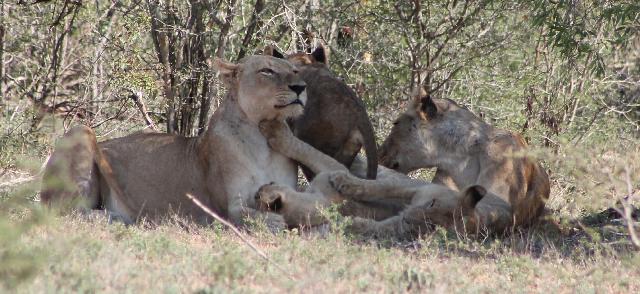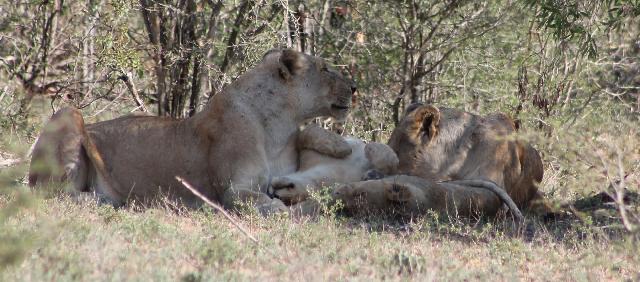 Tanya has more photos. Plenty more photos.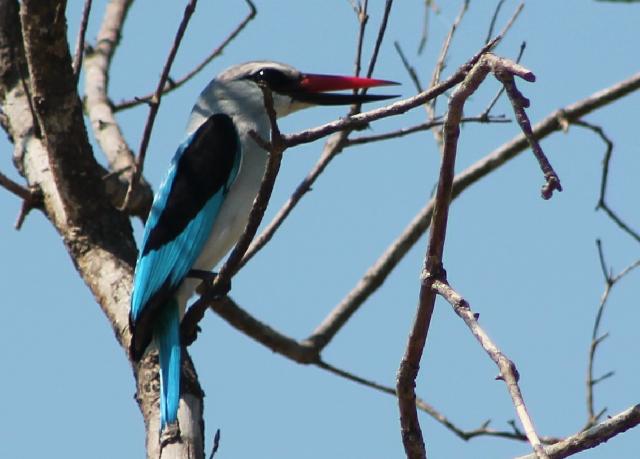 Woodland kingfisher.
Stopped at Skukuza for a beer. The restaurant there is a Cattle Baron and my only problem with them is their limited choice of beer.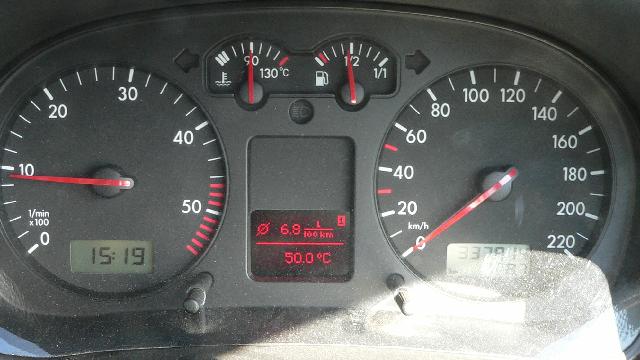 However, any beer is good in these temperatures.
We drove down the S114 to the Stevenson-Hamilton memorial, and back to Skukuza via the H1-1. Didn't see much, not surprising because everything goes into hiding in the heat.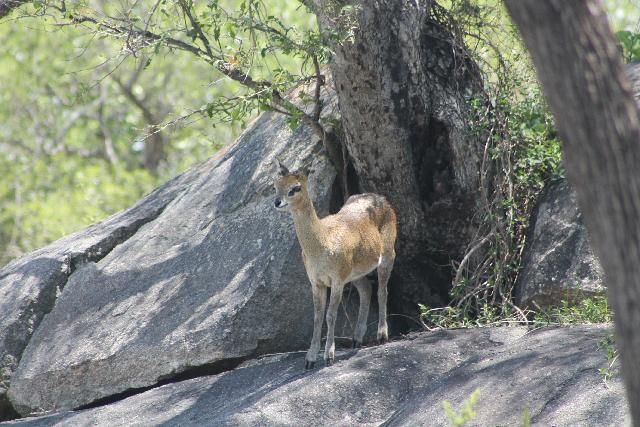 Klipspringer at Stevenson-Hamilton.
Along the H4-1 back to Lower Sabie we saw 4 female lion and later on the N'watimhiri causeway three males, but they were all hidden in the bushes so no nice pics.
That's a baby hippo nibbling on the hind end of a cape buffalo. An old single male cape buffalo. Apparently they're friends.
For the second night at Lower Sabie we'd booked an afternoon drive. This departs about an hour before the gates close and you come back after dark.  We took the Mlondozi road, the Muntshe Loop and back via the H10.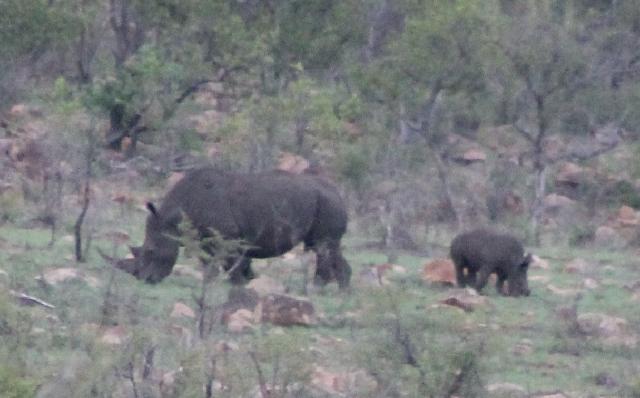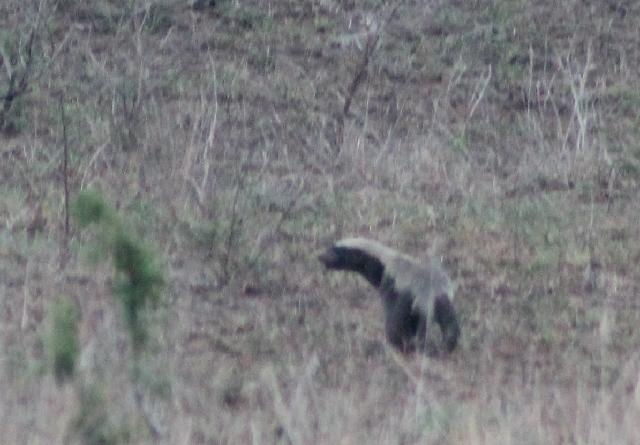 Ratel / Honey badger.
Also waterbok, kudu, warthog with babies, and more rhino. Twelve rhino in total for the day. And fourteen lion.
* But not too early. Some people queue at the gate. It's still dark. No sense being that eager.