For our early drive I chose the H-7, S-36, S-126 route in the hope that the cheetah had ended up somewhere around there. This road circles a hunk of land about 200 square kilometers in size, so your chances are slim, maar nou ja. Did spot a tiny zebra though. And one of the lionesses from the waterbuck kill, in the riverbed under the road just south of Satara.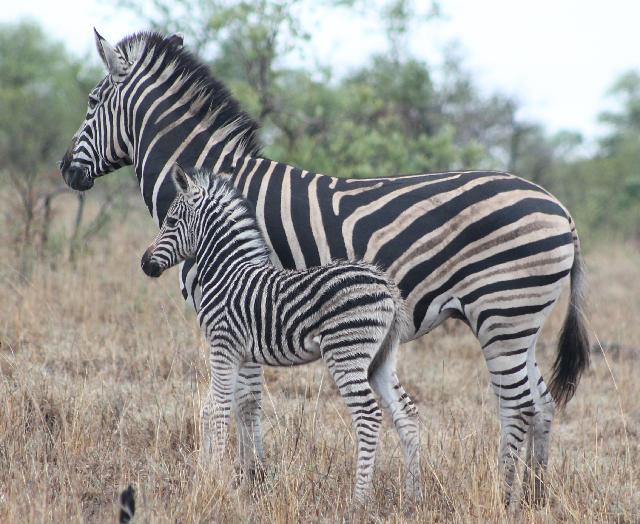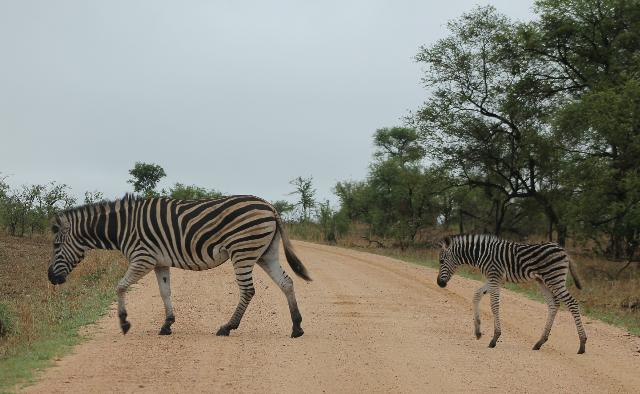 Zebra crossing (yea, I know).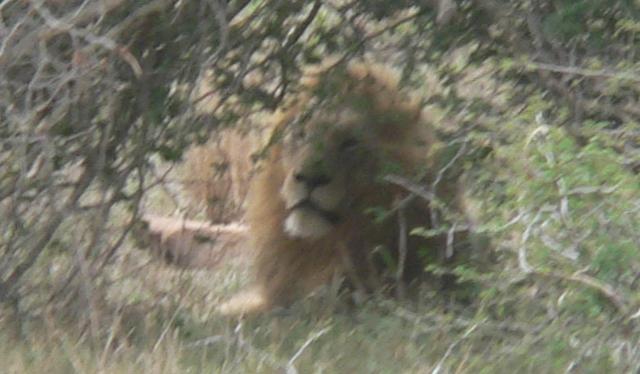 Hooked the teardrop, headed south to Skukuza. Ran into the normal traffic jam, asked someone who told us there's a male lion under a bush. Not too exciting for us, we'd seen plenty lions from much closer.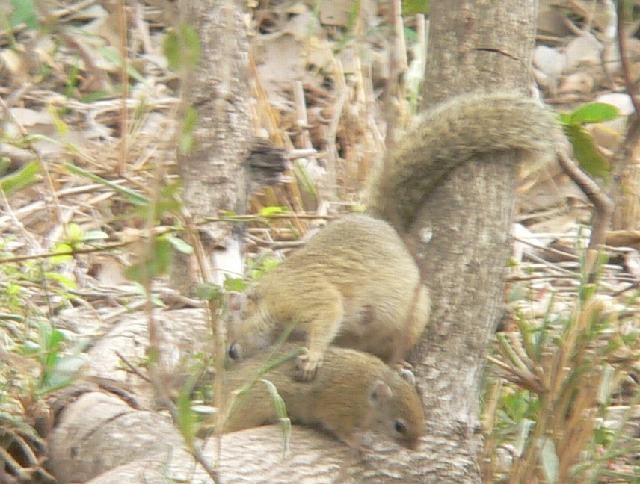 Squirrels at Tshokwane.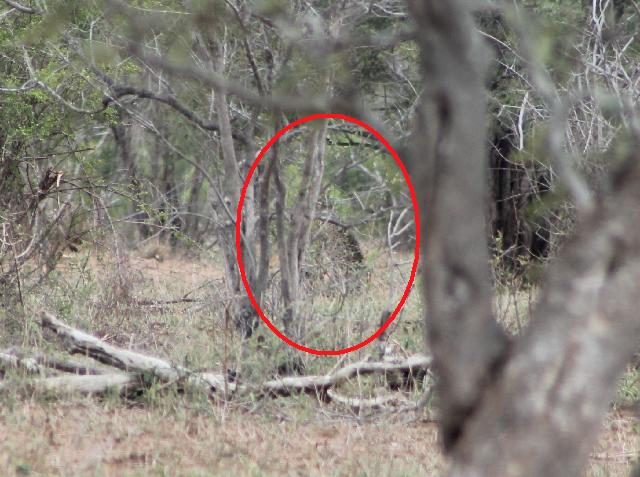 Ran into another traffic jam. Turns out there were two cheetah under a tree, 130 / 150-ish metres into the bush. This is as much as one often gets to see, we were extremely fortunate with our earlier sighting (there are not many more than 200 cheetah in the whole Kruger, although they are behind with the census taking, since they're using the resources to fight poaching).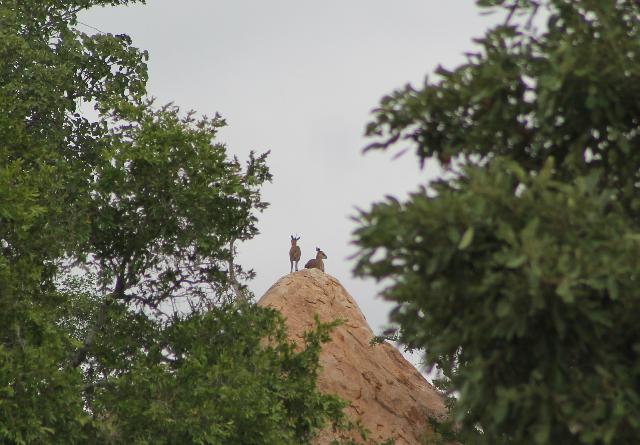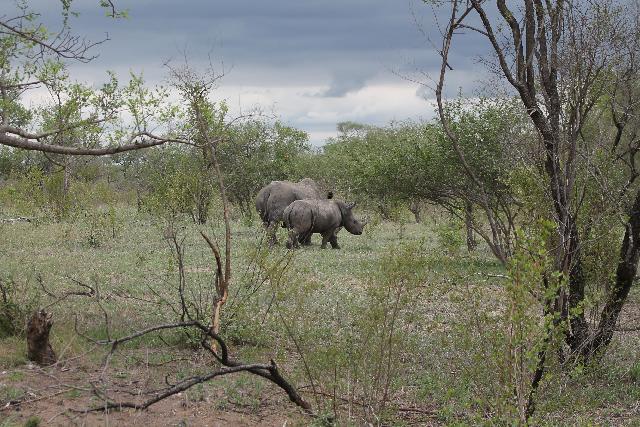 Three rhino, mommy daddy and baby, crossed the road and walked off. Couldn't get all three of them in the same frame though.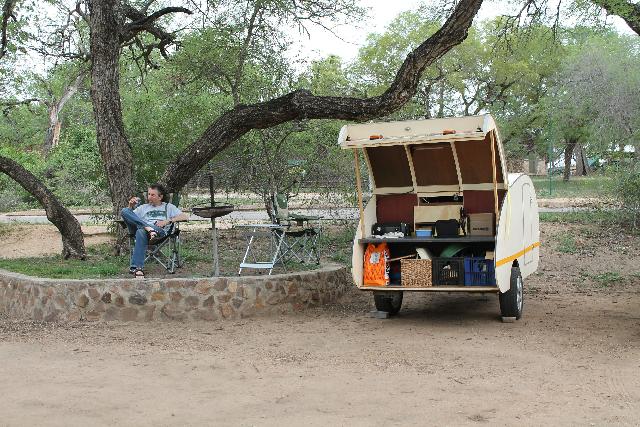 And here we are, parked off at Skukuza.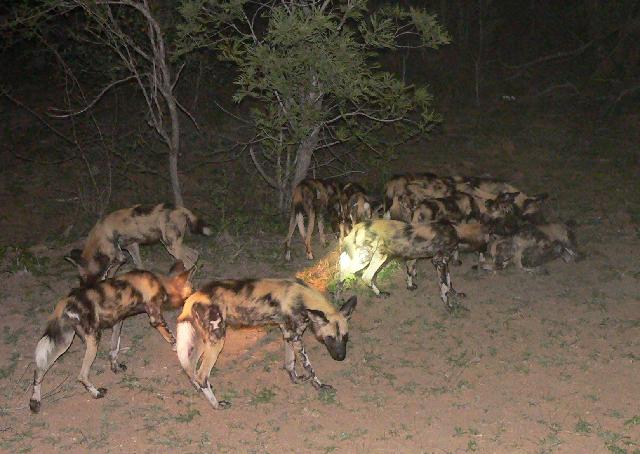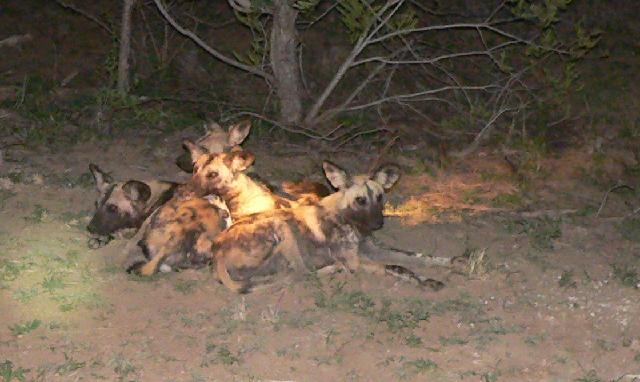 On the night drive we saw a pack of wild dogs. Fifteen or so of them. This is a first for me.
One lion, three rhino, two cheetah and one pack of wild dogs.