Took the H1-1 to Numbi gate to pick up Jessica who would be joining us for the rest of the trip. At the De Laporte bridge we spotted a rhino snoozing. Waited for about half an hour but the only thing that moved was his ears.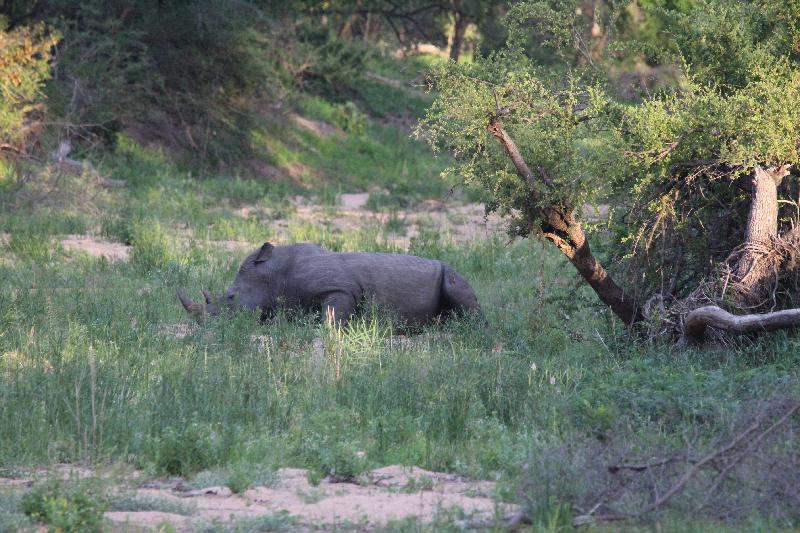 As I write this (Sunday 8th) this bridge is closed due to widespread flooding. And it's not a low bridge.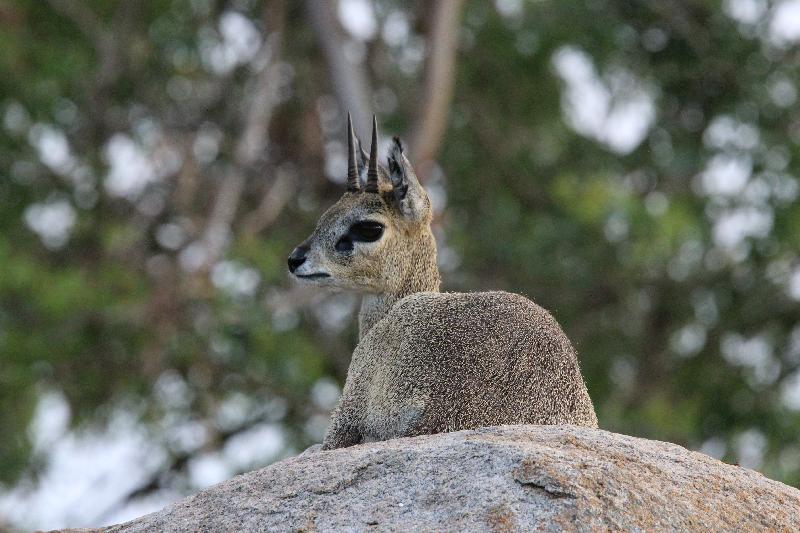 Klipspringer at the H1-1 / H3 T junction.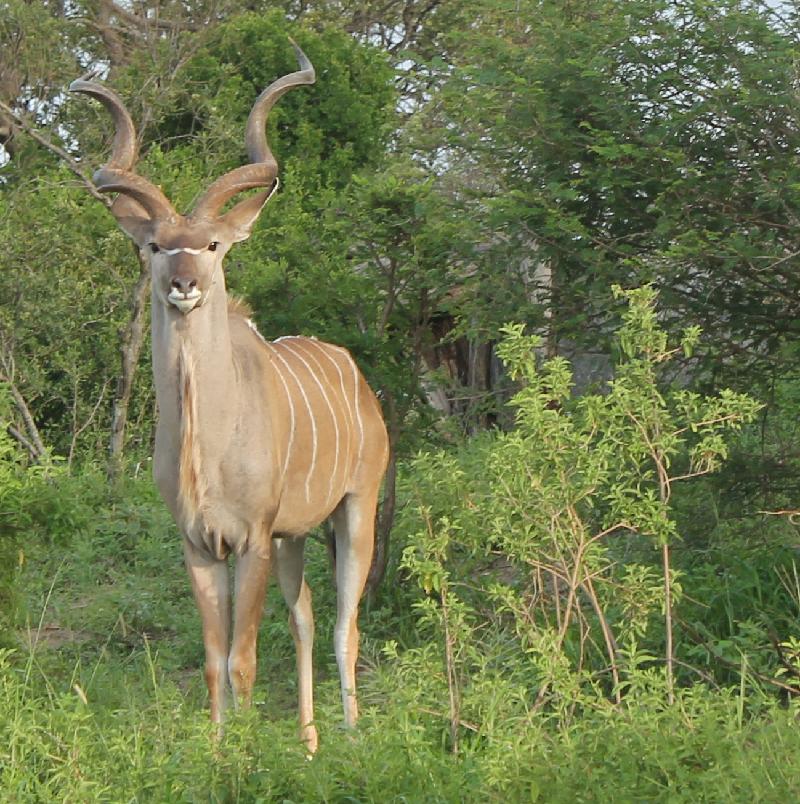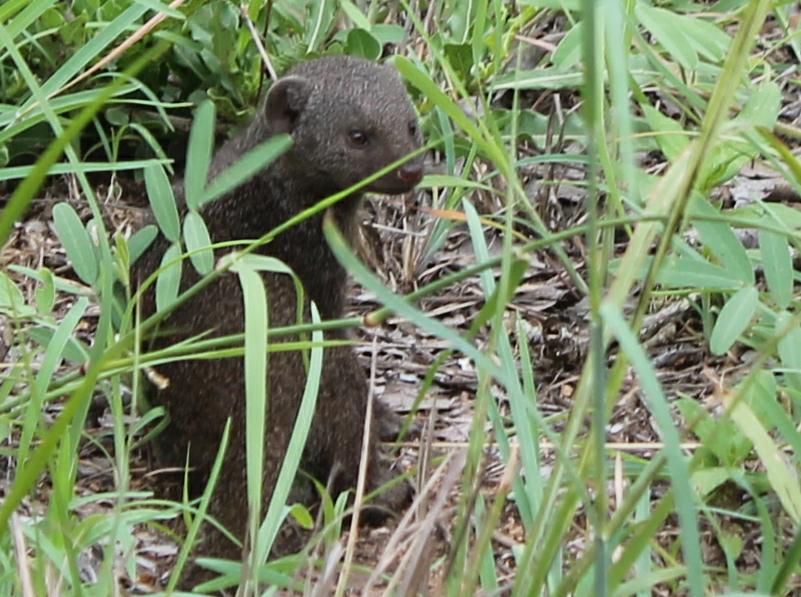 Dwarf Mongoose just outside Pretoriuskop.
Picked Jessica up, went around the S3 / S7 loop, saw a lion but couldn't get good pictures (he was close to the road but hidden in the grass).
Met Nkulu under the Sign of the Martial Eagle. They were on their way home.
Siesta at Skukuza, went out again towards five. First checked to see if the wild doggies were still in the same area, they were not. Came back via H1-2, found a troop of baboons having a bath next to the low bridge to Skukuza.
There was plenty of sunlight left so we drove past the tree with the impala in it (with a whole lot of people waiting for the leopard to come back) and on towards Paul Kruger Gate when… we spotted cars. Plenty cars.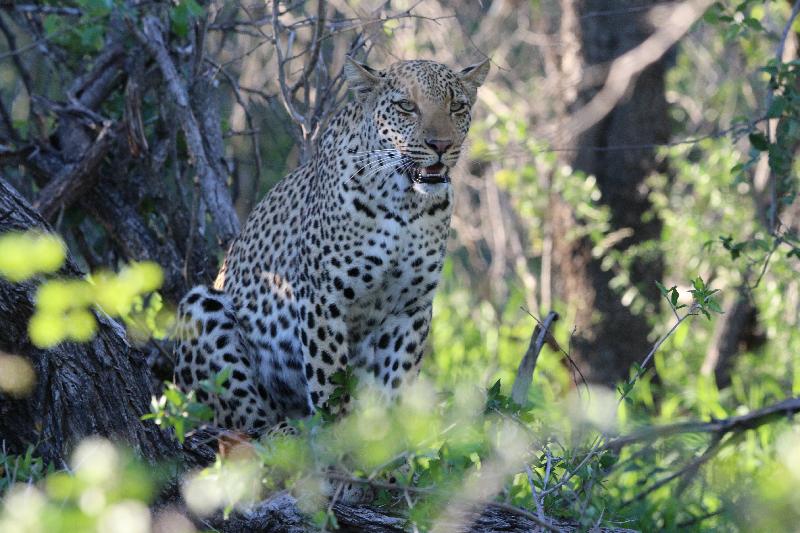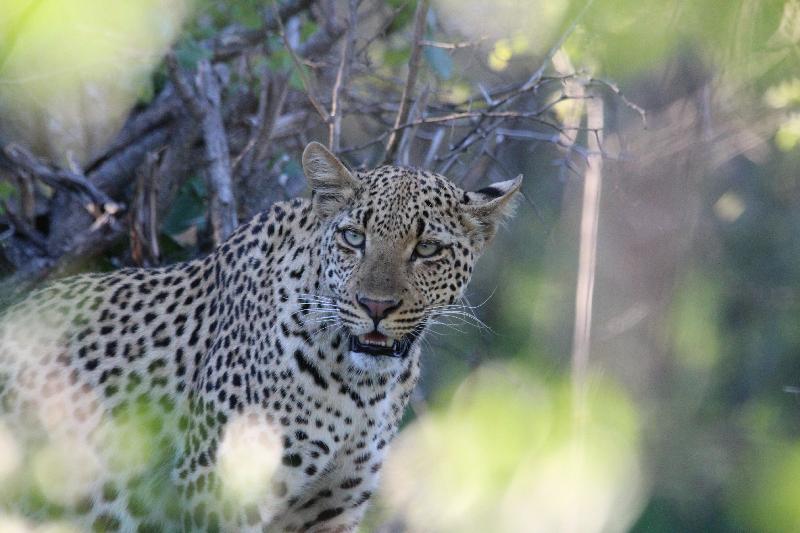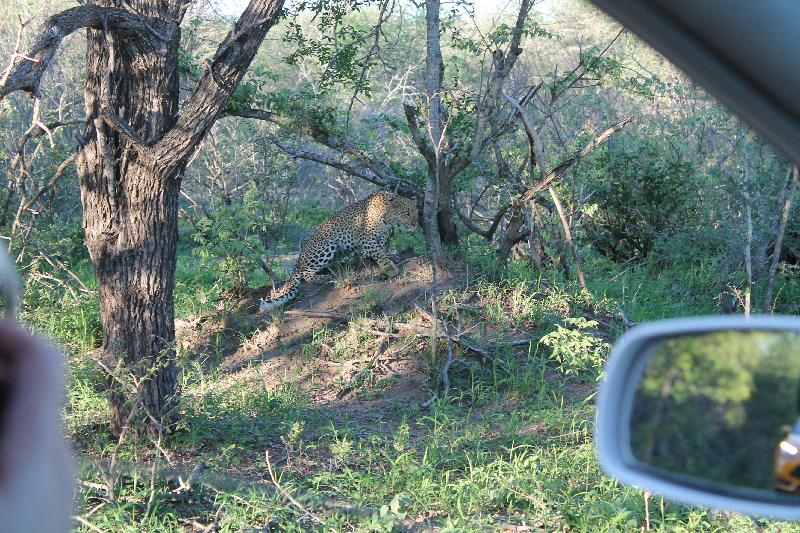 Yup, that close.
'e's just a puddy tat!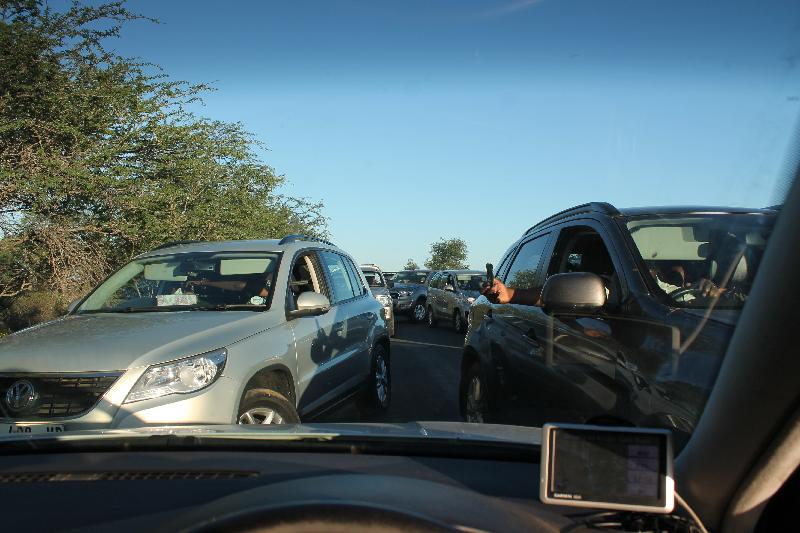 Of course by now it was a complete clusterfsck.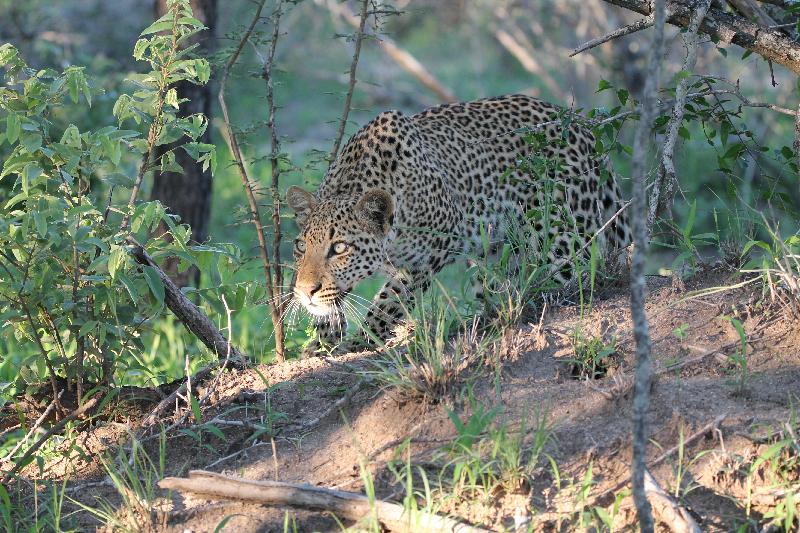 Something scared him…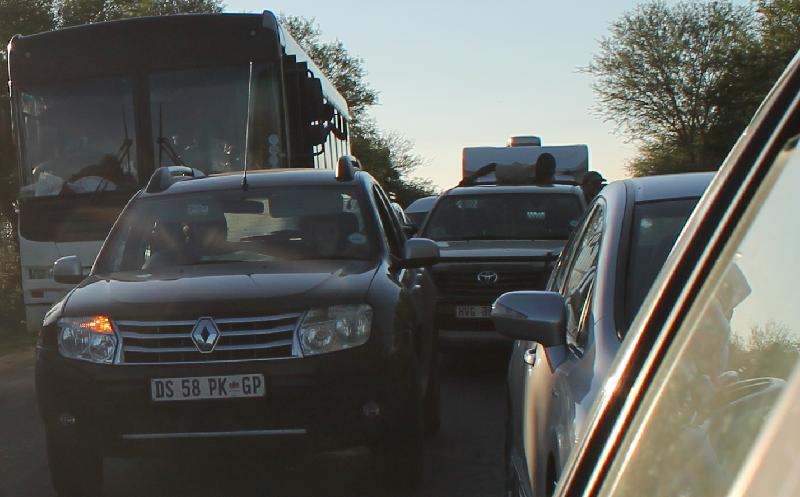 … I think it was those two guys on the back of the bakkie (that's exactly where he was looking). They looked like rangers, which presumably exempts them from the rules?
But I jockey for position like a mofo, so we managed to get some more photos, albeit further away.
(The other 500 photographs are available on request :-)