When it's time to move camp, some people pack up their caravans and leave.
This is stupid a sub-optimal use of time and resources.
We get up at the normal 04:00, go out looking for animals, come back in around 09:00, pack up and leave (you have to be out by 10:00). Well, that's what we normally do.
Remember, your most productive times are gate-open to 09:00, and 17:00 to gate-close. Or at least that's what works for us, in summer. YMMV.
Took the H1-2 and the S30 Salitje Road towards Lower Sabie. This road has been good to us with lions before, but not this time — didn't see much, until we got the intersection and decided to take the S29. Just around the corner, found three large rhino quietly browsing.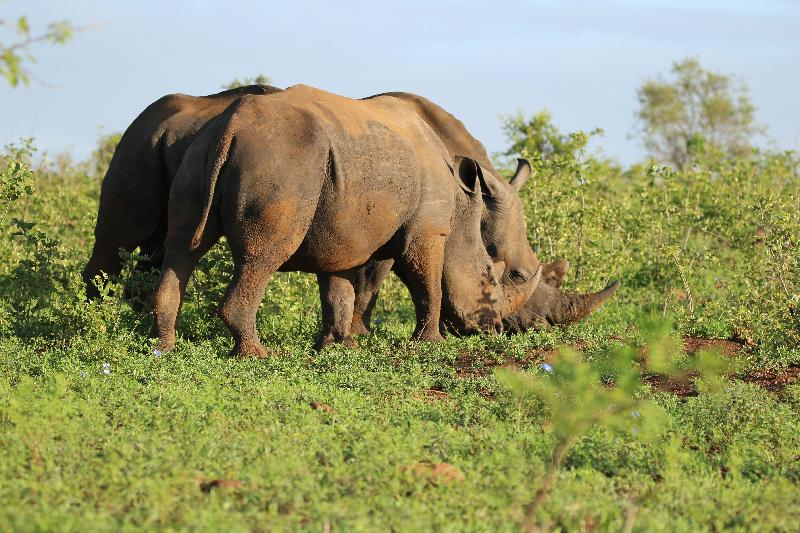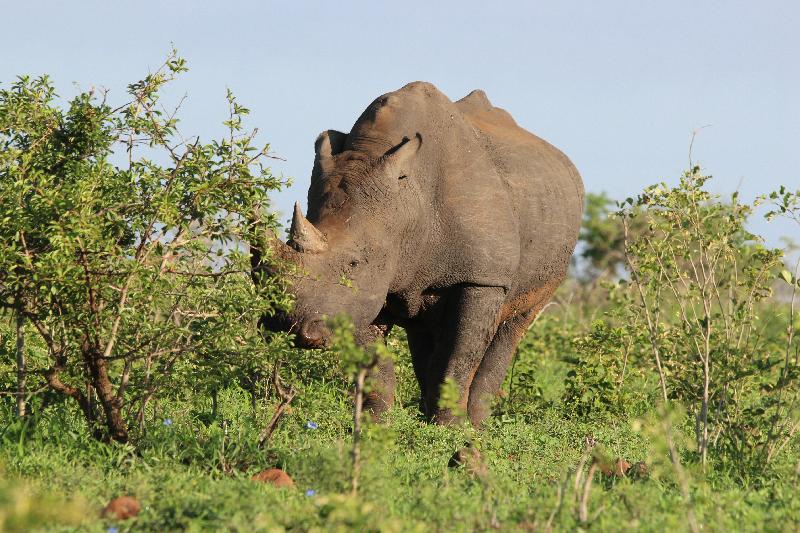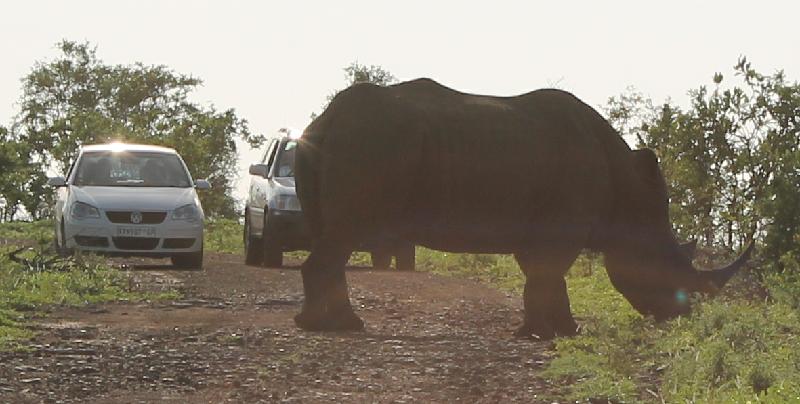 Light's bad, but this gives some idea of how big they are.
Then the elephant came, and this five-legged version blocked the road for a bit.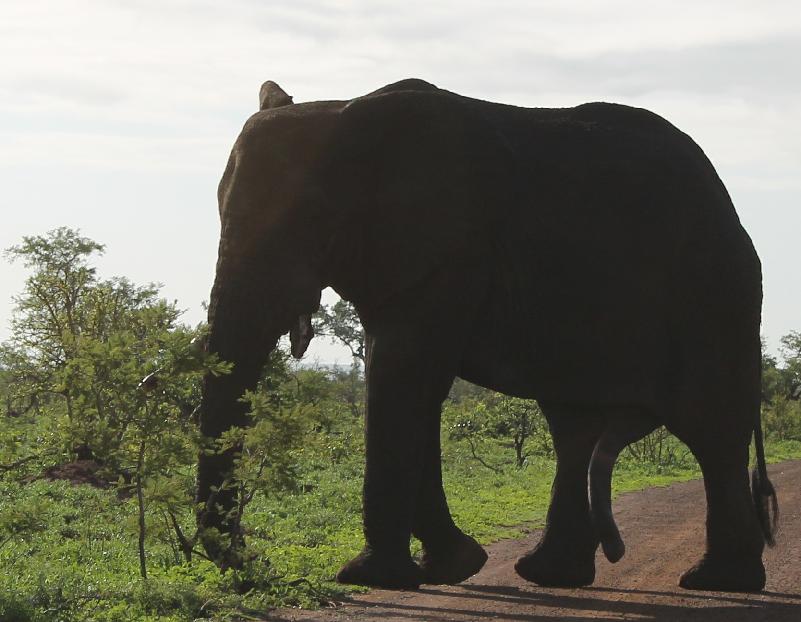 Just after we hit the tar of the H10 south, a girl with stunning eyes stopped us and said something like "there are two lionesses off to the left about 2.7km down the road". So we drove, checking the bush, didn't see squat. Got to around 3km and I decided to turn around, have another look.
Fortunately the lioness then decided to look up, and we saw her. When they're lying down you have no chance, see the one on the right?

Hard life, being a lion.
Went to Lower Sabie for a quick body break, as we came out a fellow stopped us and told us there were lions with cubs at a buffalo kill 12km up the S29 (remember that plan about being packed and out of Skukuza by 10? Wasn't going to happen).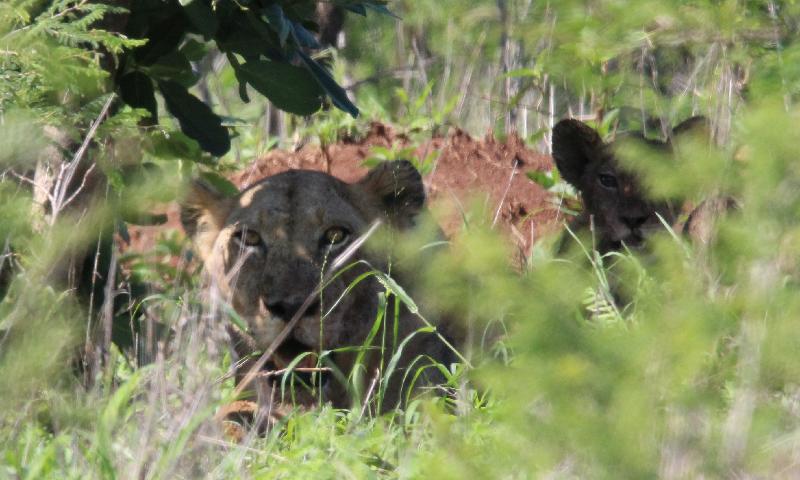 They were quite close to the road but in very dense bush.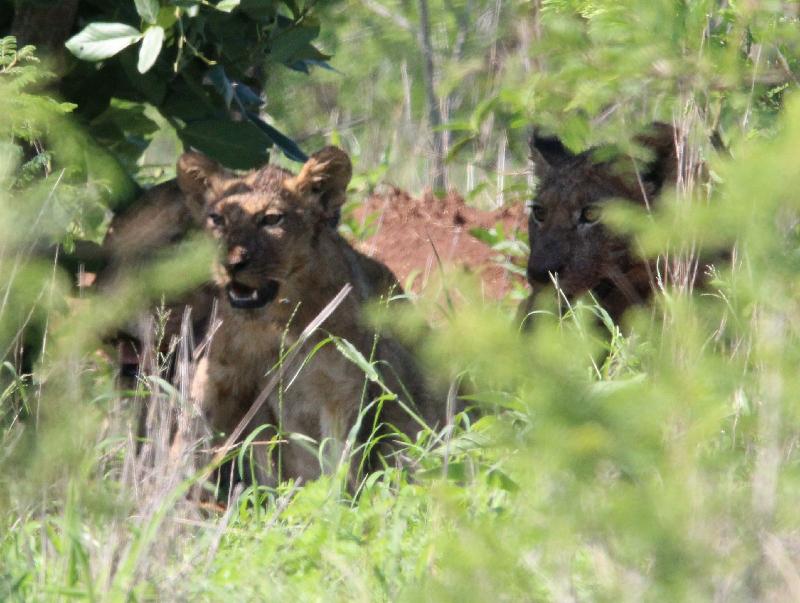 We eventually got back to Skukuza at 10, packed up, headed south to Berg-en-Dal, got a nice campsite at the top, set up camp, and went out for an evening drive.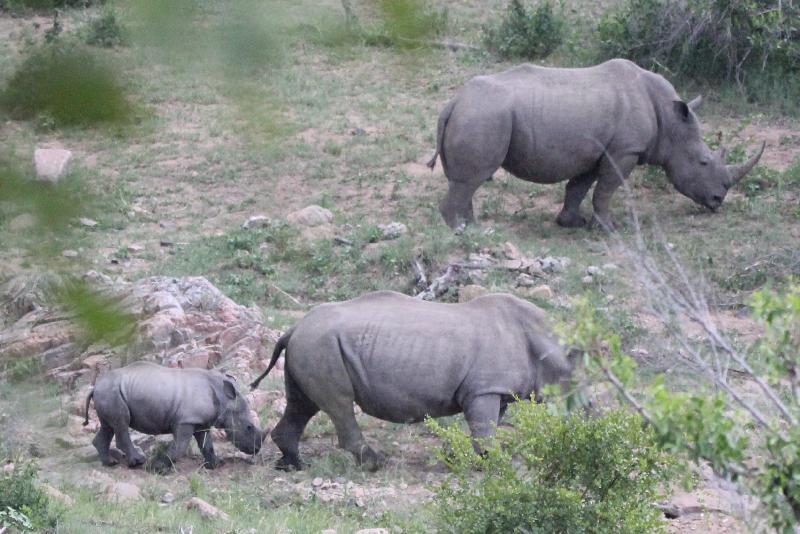 We saw this little family again, on the night drive. I'm still of the opinion that night drives are a waste of time and money, although the fellow I sat chatting to reports seeing all kinds of things on night drives. But then, it sounded like he goes on them all the time.