Jessica wanted to go to the book store in Sabie, I had a slow leak in the new tyre and wanted to get it fixed in Hazyview, and I felt like some Sabie beer. So we headed off early, H3 and H2-2 Voortrekker Road to Pretoriuskop, get out of Kruger after 9 when everything's asleep, get back around 4, drive back to Berg-en-Dal while looking out for leopards and lion.
Sounds like a plan.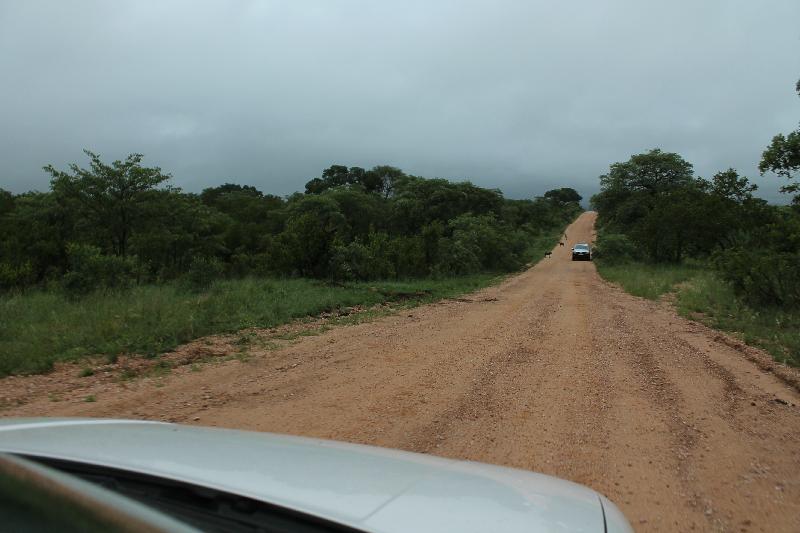 What have they got?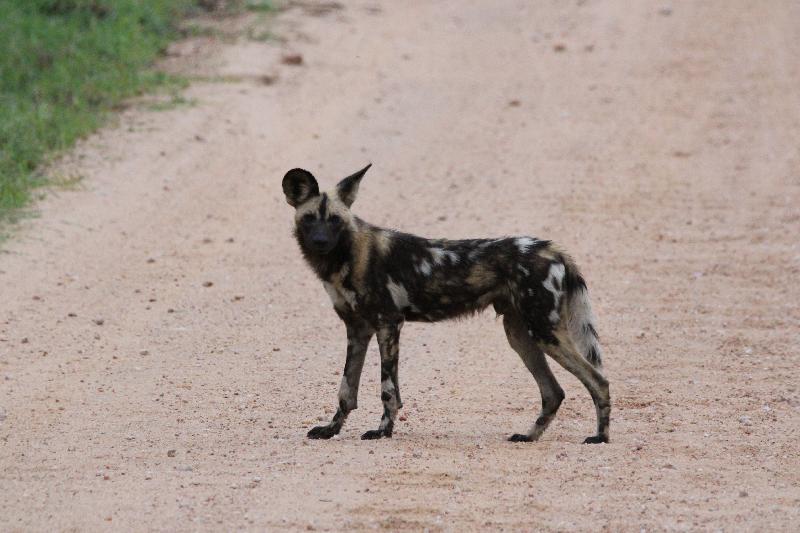 Wild doggies!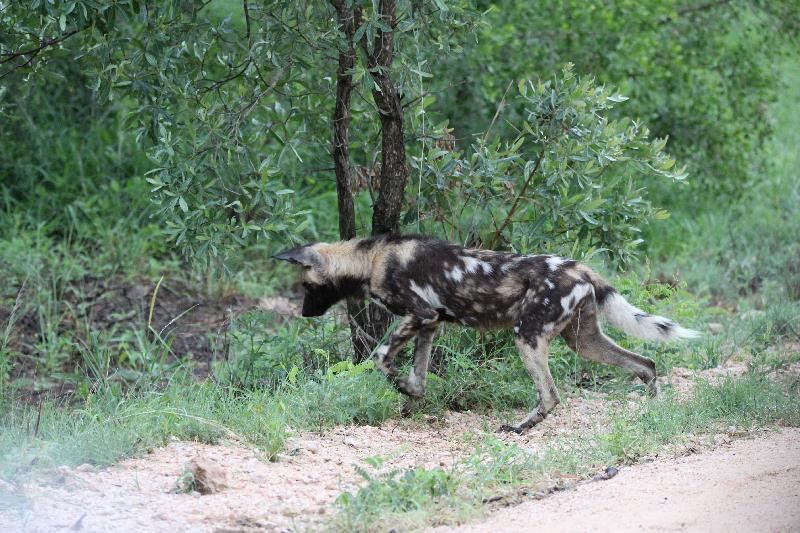 Who then proceeded to flush a pumba which ran straight at our car, veered at the last moment, and stuck his backside in a culvert under the road.
This is a pic I got later, when he ventured out and got chased back in again.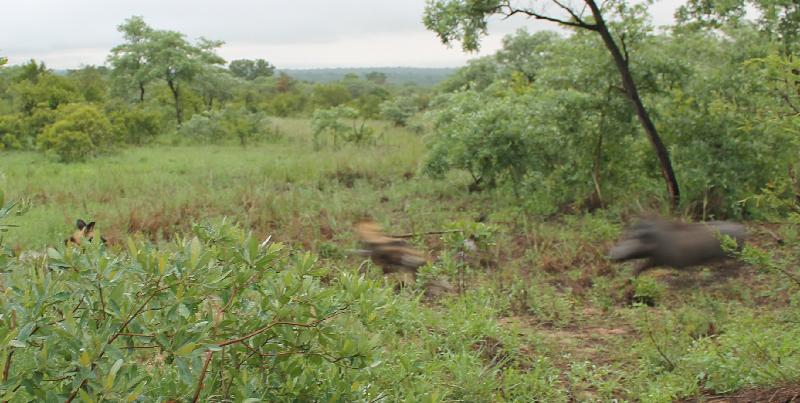 Nobody messes with a pumba with his back in a culvert and his sharp end facing you. The dogs were so frustrated they were biting the ground and pulling sticks around.

Not coming out the other side either.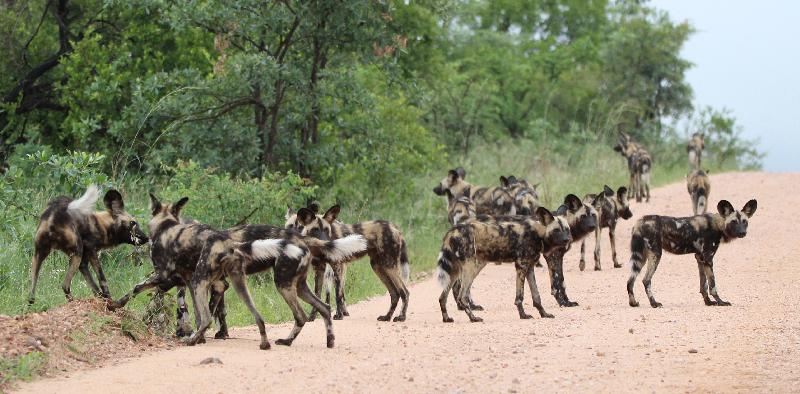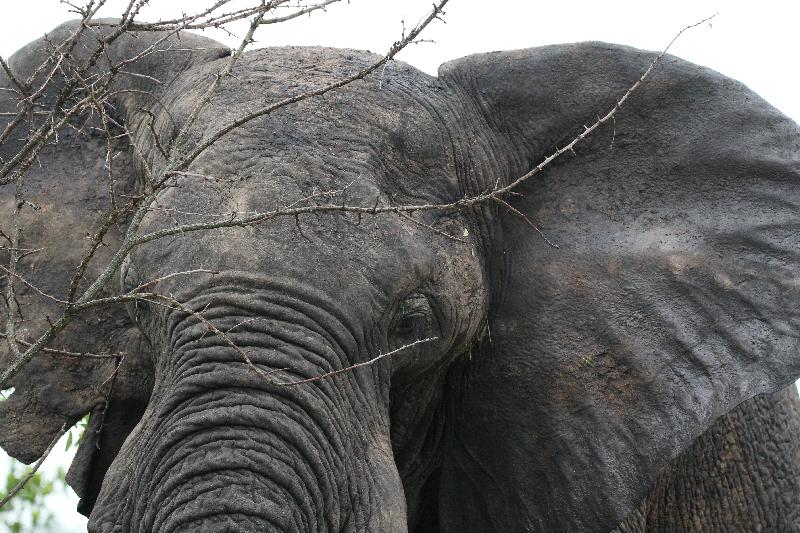 Too close. A little too close.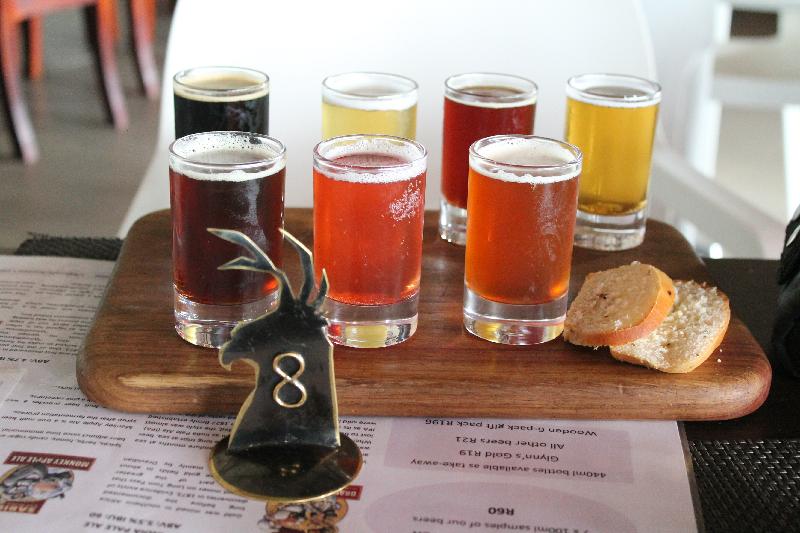 Beer (and lunch) at the Sabie Brewing Company (got the slow leak sorted. It was a puncture in my brand new tyre).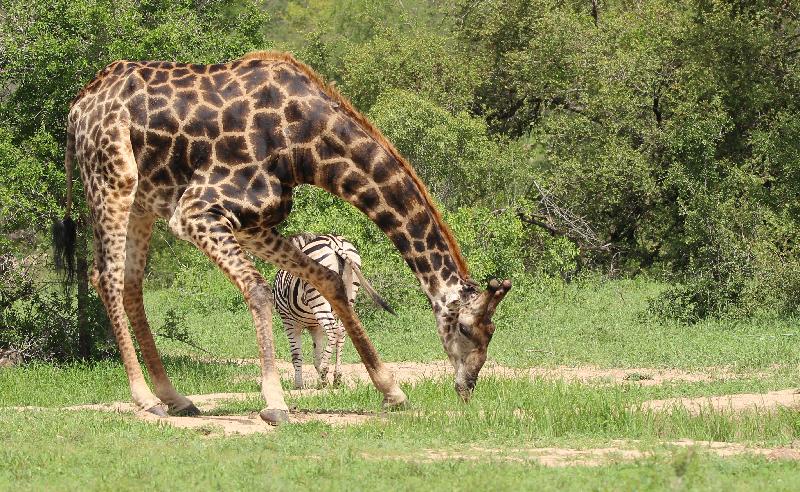 There's always some horse's arse who spoils your shot.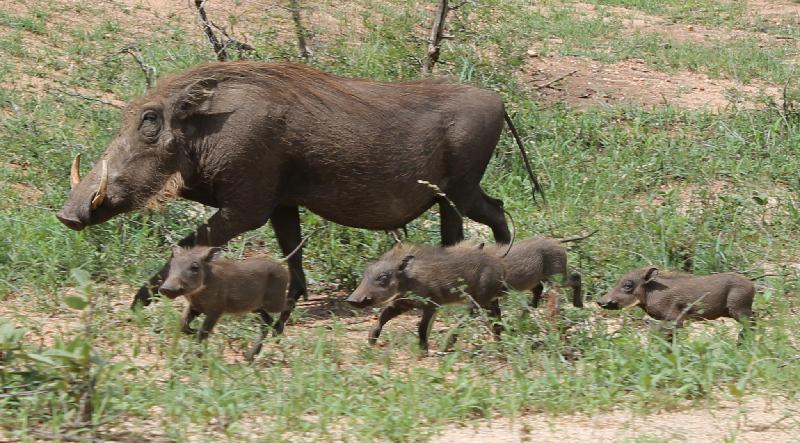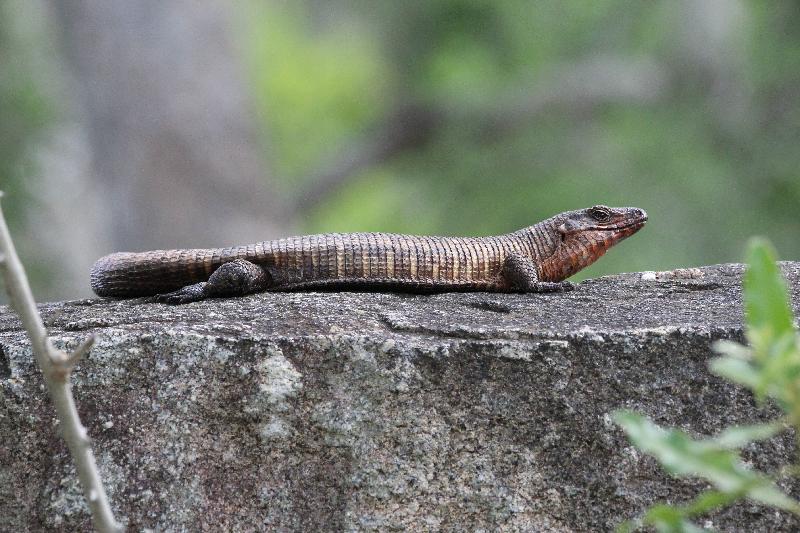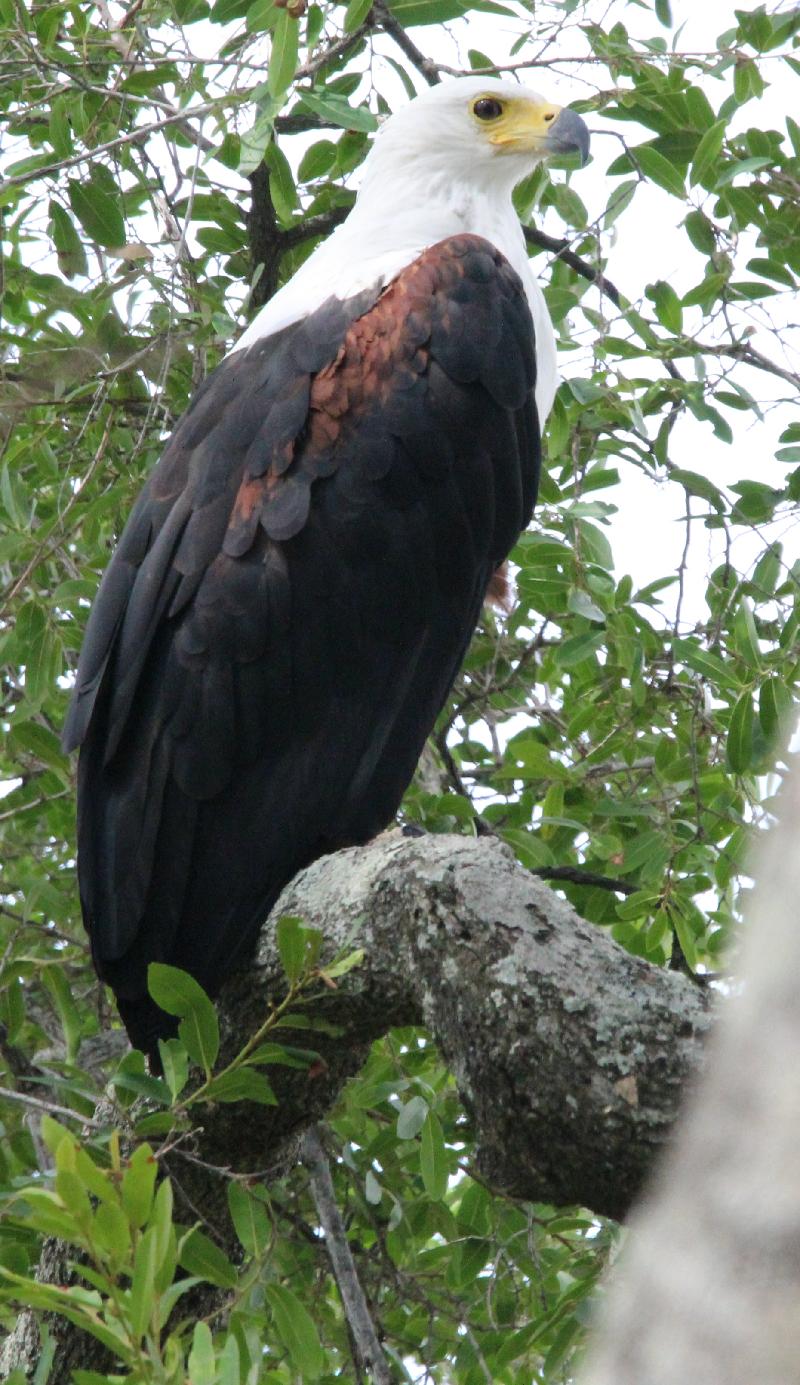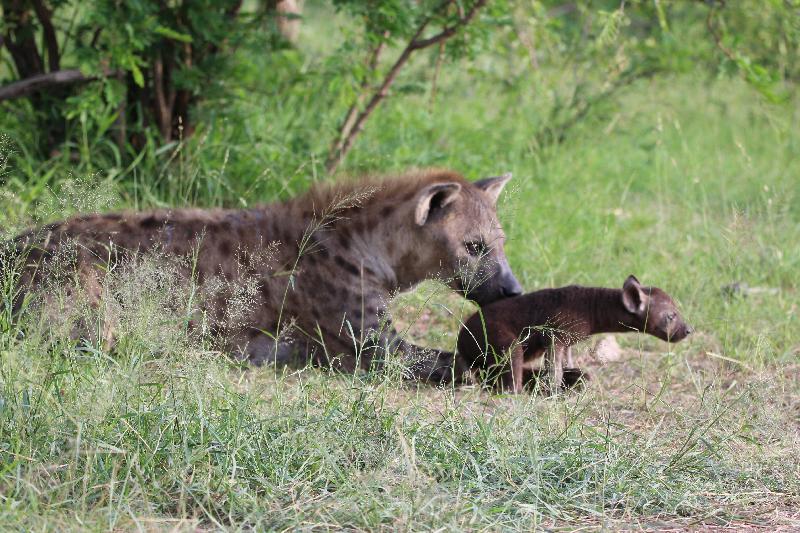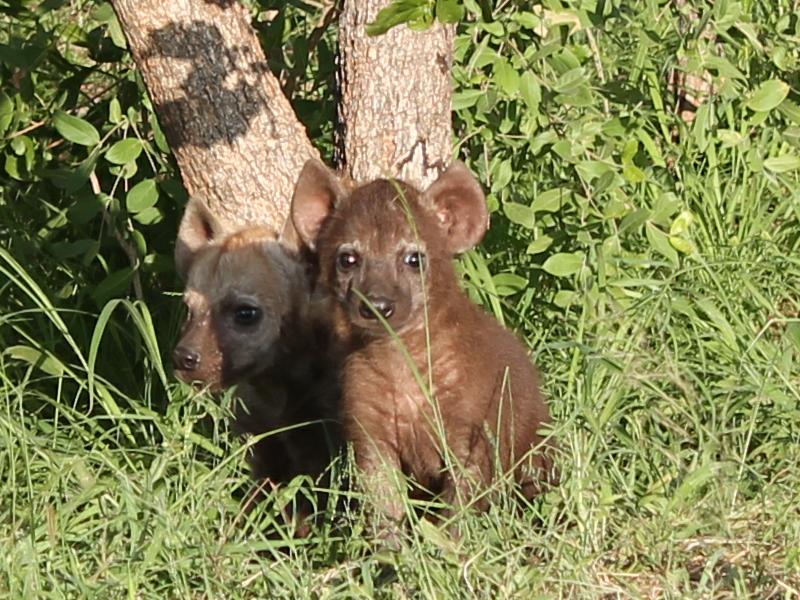 Found a hyena with cubs in the culvers just before Afsaal. Thought it might be a den but we went back a number of times and didn't see them again.
The night drive didn't yield much, we saw a few owls and a mongoose of some type, as well as rhino, buffalo and impala. I can however report that the radio in the vehicle is an Icom IC-F5063 (I'm presuming VHF based on the antenna size).