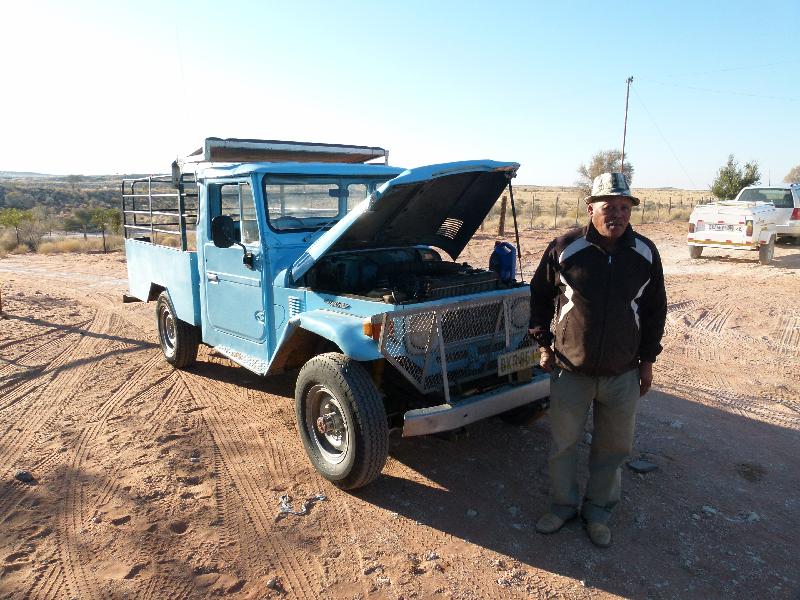 This Toyota bakkie is called "die Blou Nier" (the Blue Kidney). Gert is the fellow who drives it, and he drives it well.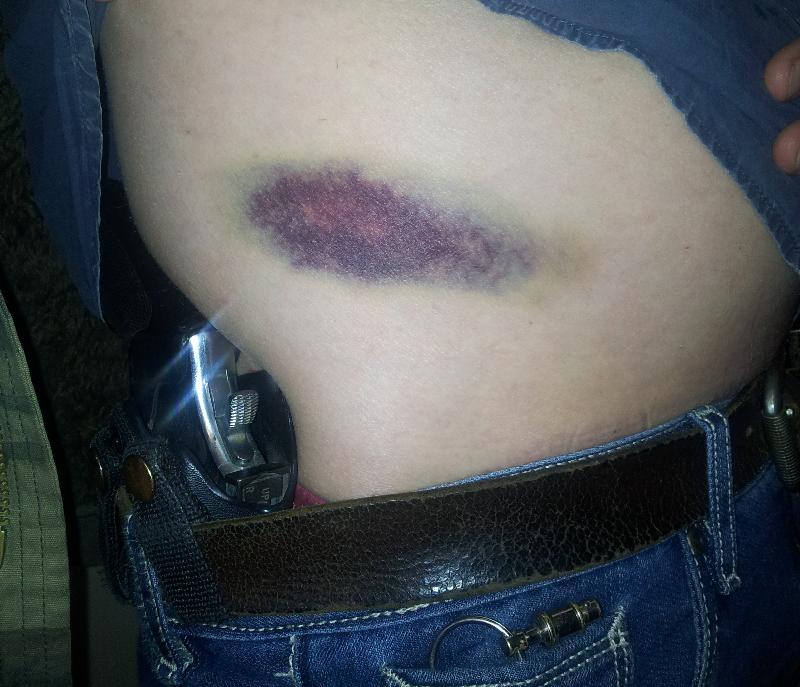 Spend a day on the back, out in the dunes, and you will see where the name comes from.
The Blou Nier, BTW, had 750 000 km on the clock when the speedo broke. So nobody really knows how far it's gone. And they don't keep easy roads out in the Kalahari.
Cut line for sensitive viewers — we were not there to buy meat at the Pick & Pay.