We spoke to the carpet dudes in Fish Hoek a while ago, got a quote etc, but we waited as long as possible before (1) choosing the carpets (to match the kitchen cupboards and bookshelves which are still going in) and (2) having the carpets laid (to get as much work done without getting the carpets too dirty).
Belgotex Sensation Kiat for the living room (the one on the right).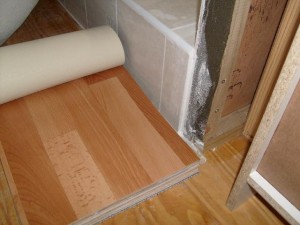 Novilon Liberty Yellow Beech for our bathroom.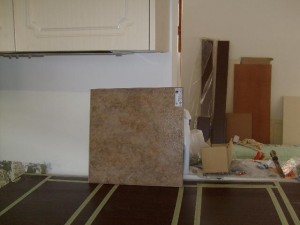 And while we were at it, Dakota Mist (floor) tiles for the kitchen backsplash.
The quote came to just under R14k (Carpets in Jessica's room, passage and living room, Novilon in our bathroom, and the supply of one box of tiles). They're starting on Thursday, which means we have to clear the place so they can work.
Write a comment