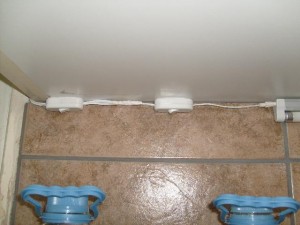 I added two switches, one for the undercounter light, the other for a downlighter I still need to fit. Not the most professional installation, but it'll work.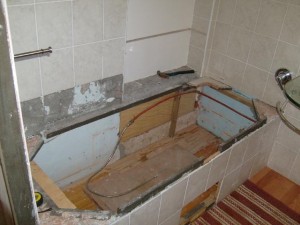 Remember the bathroom we built from scratch back in November 2008? I ripped it all apart again. The bath (a Libra Neptune Euro) was too big for Tanya, so Frank and I fitted a smaller (1700 x 700 as opposed to 1800 x 800) and much cheaper bath.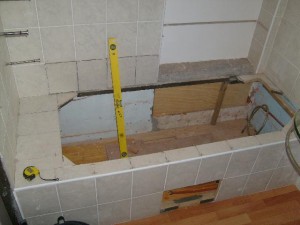 Here's the redone tiling. Look at the clever gyppo [1] in the corner. The grout line would have been on the edge of the bath, so we made a cut-out in the front tile so that the front edge matches the rear wall.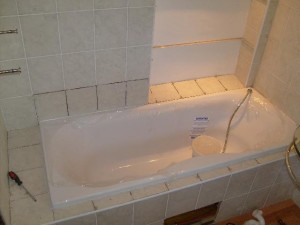 If the front edge looks like it gets narrower towards the right, that's because… it gets narrower towards the right. The (professional) tiler tiled the rear wall at an angle (I know I built the box square to the rear wall, before the tiling happened) and I opted to square the bath at the back. I'm sure by next week I won't notice it any longer.
[1] In the sense of "avoiding work".