(Like last time, I'm backdating these. Should have blogged earlier, but life got a bit interesting)
There's this theory that back when the world still had kings, if the king was mildly displeased with you he'd give you a horse. You would have to take good care of the horse, since the king gave it to you, and that would slowly bankrupt you.
This trip was a lot like that.
Specifically, Tanya's brother invited us to visit Kruger with him, he'd pay the accommodation. How can we refuse an offer like that? Of course we'd have to pay for fuel and accommodation on the way up and down and food… but it was worth it.
Of course, as always, I had a few deliveries and collections. A rifle safe to Oudtshoorn, a whole stack of signal generators to Witbank, and bring back some old radio documentation and a 2m linear. So on Sunday the 20th of March we took Route 62 to Oudtshoorn, dropped off the safe, and proceeded on to De Rust.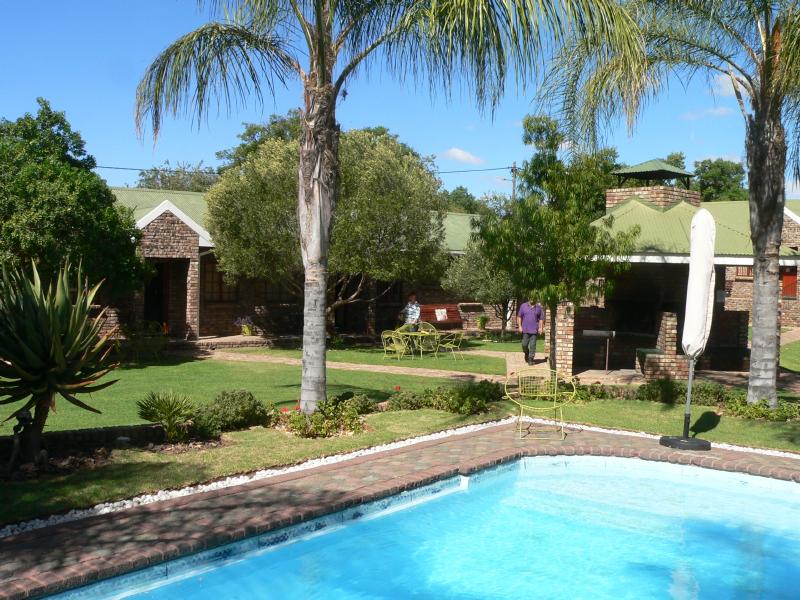 This is Olivier's Rust, Main Road, De Rust (it's not a big town). Very nice. R500 for the two of us for the night.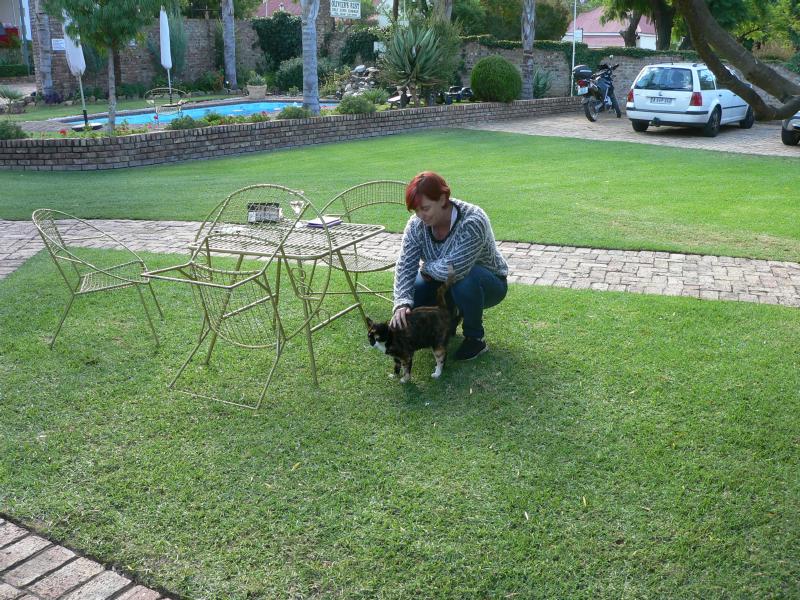 There are not many options for supper, so we went to Harrie se Plek (Harry's Place) — Herrie being C.J. Langenhoven's imaginary elephant. I can recommend the burgers.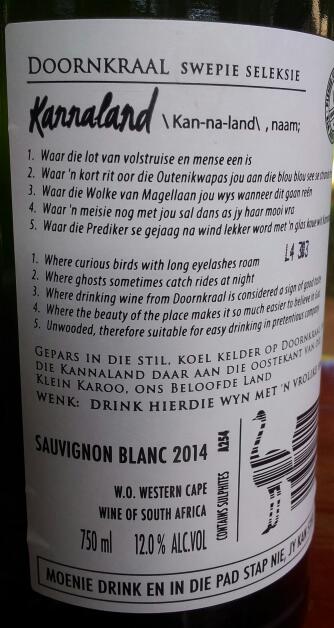 And the wine was pretty good too.
We even got atomic cookies.